This month, we've partnered with Kaleidoscoops in Glenwood Springs.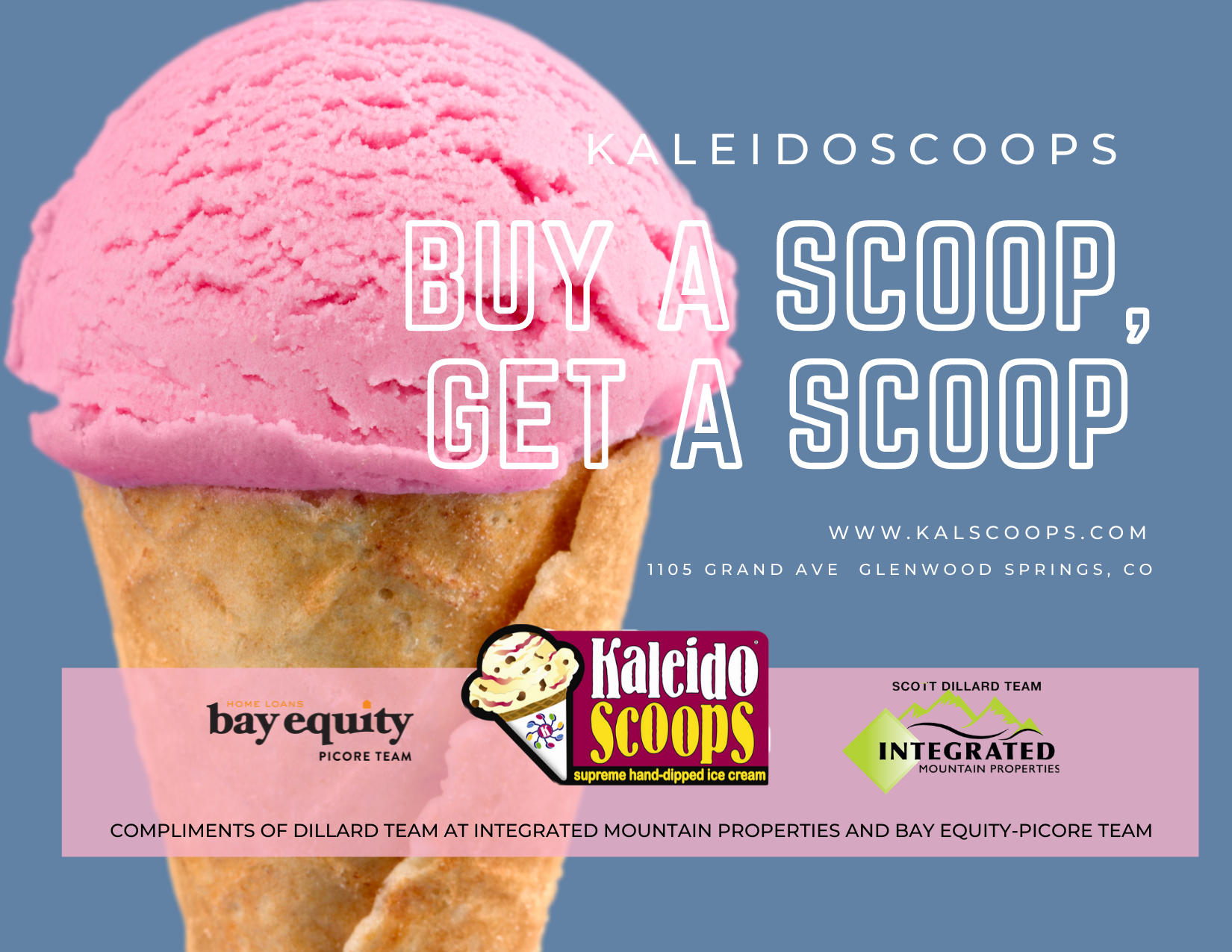 To use this buy one-get-one promotion, print out this coupon (front and back) and present it in-person at Kaleidoscoops.
Please note: this coupon can not be used digitally, it must be printed.
If you would like to sign up to be sent our monthly coupon in the mail (free of charge), please email sunshinecreativesllc@gmail.com.