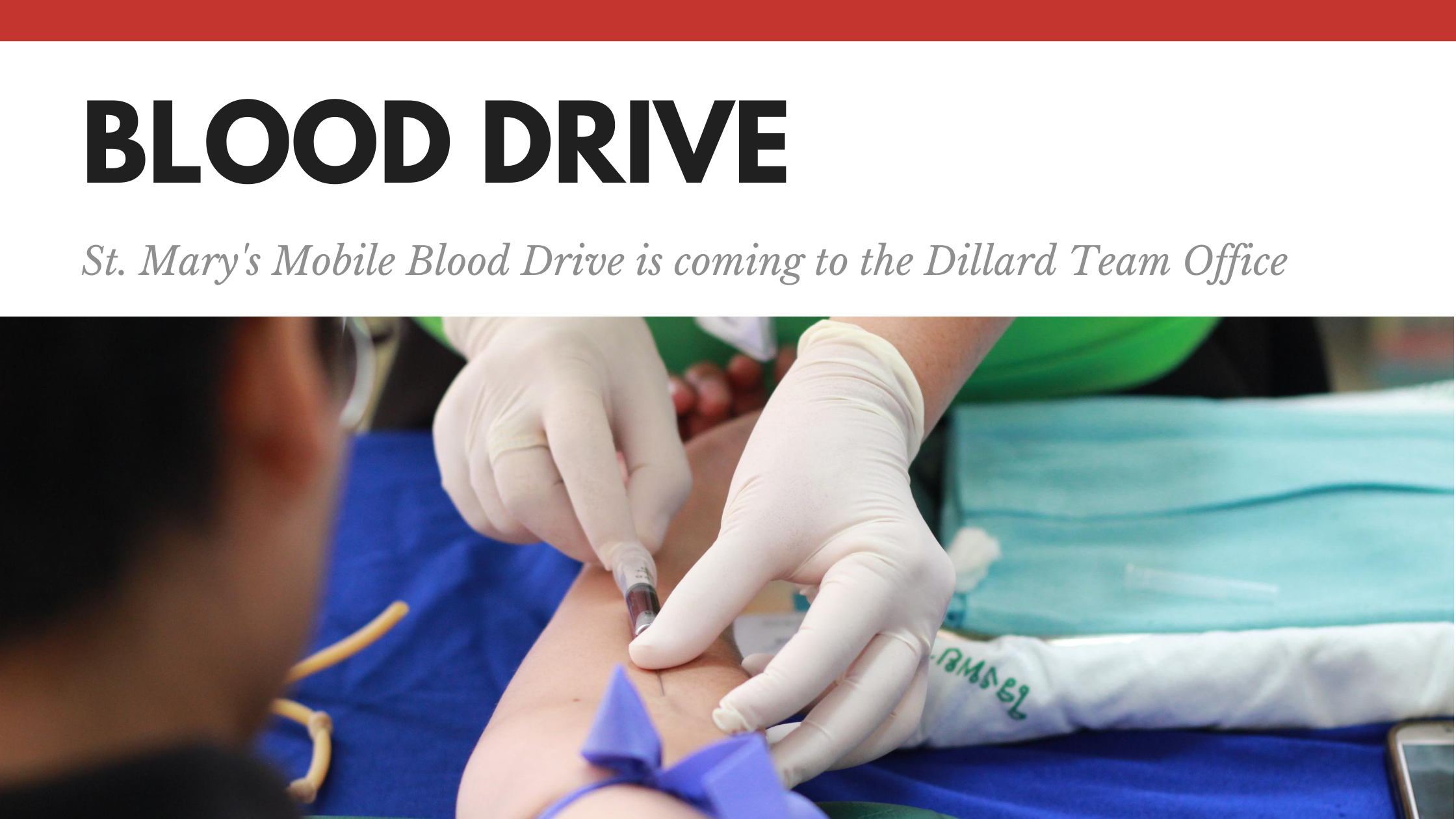 On Friday, May 21, 2021, St. Mary's Blood Mobile is coming to the Dillard Team office in Carbondale. The event is from 1 – 3 p.m.
Appointments (and masks) are required. Reserve your time here: https://donor.stmarysbloodcenter.org/donor/schedules/drive_schedule/8673
Head to the office at 995 Cowen Drive Suite 201, Carbondale, CO 81623 to donate. We look forward to seeing you there!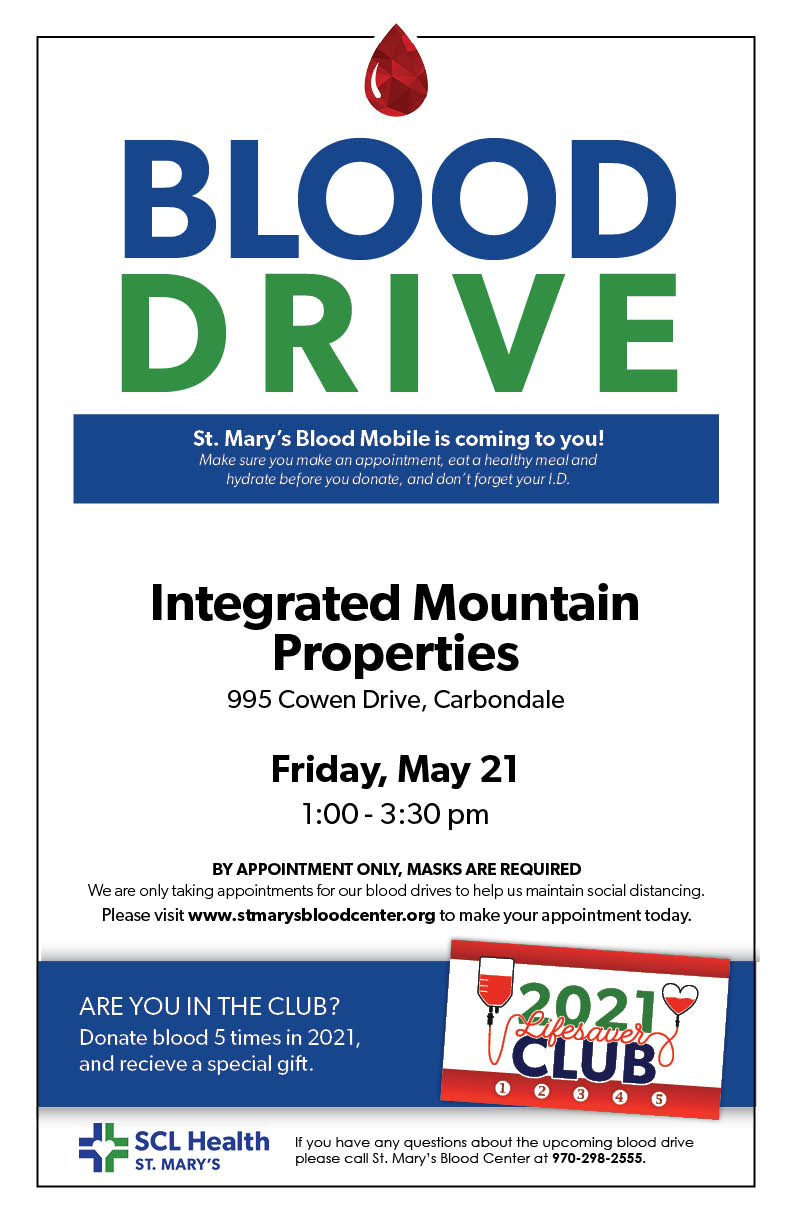 Why Give Blood
On average, nearly one in seven people entering a hospital will need blood. With every donation, you can save the lives of up to three people. It's quick, easy, and most importantly—saves lives.
A mobile blood drive, located at the Dillard Team office, is more convenient than ever.
Tips for Giving Blood
According to the Mayo Clinic, these are some of the best things to do before donating blood.
Eat a healthy meal before your donation. Try not to go on an empty stomach!
Get a good night's sleep prior to your donation.
Drink at least 16 extra ounces of water and other fluids before heading to the donation.
Avoid eating fatty foods before donating, as those can affect the fats in your blood.