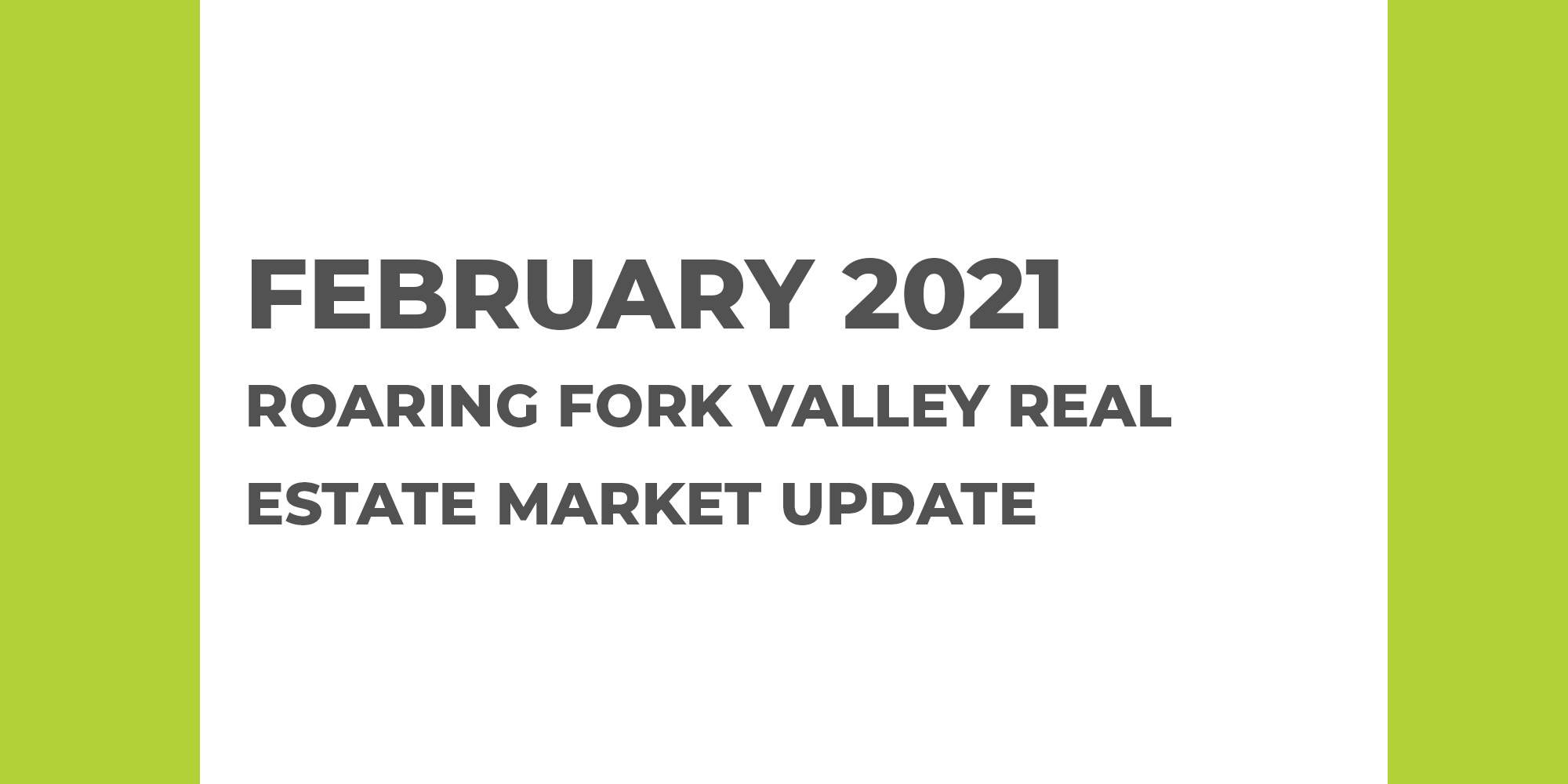 Inventory, price, days on the market... Staggering numbers keep coming from the Roaring Fork Real Estate market.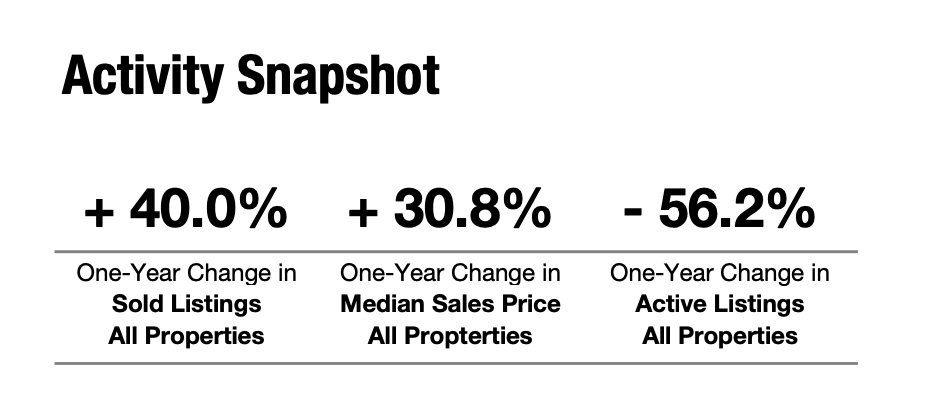 The general trend is the following: potential sellers are hunkering down for several reasons: some for fear of having to show their home and the possible health risk, some because they don't want to pull the trigger on a sale while the context is so uncertain, and some because they will need to find a replacement property, and this is not an easy time to do so.
The supply crunch - low inventory - is real! While there is nothing for sale, buyers are out there in number, and motivated to buy. In other words, offer is high and demand is low. In a low interest environment, this is a recipe for appreciation - prices are going up!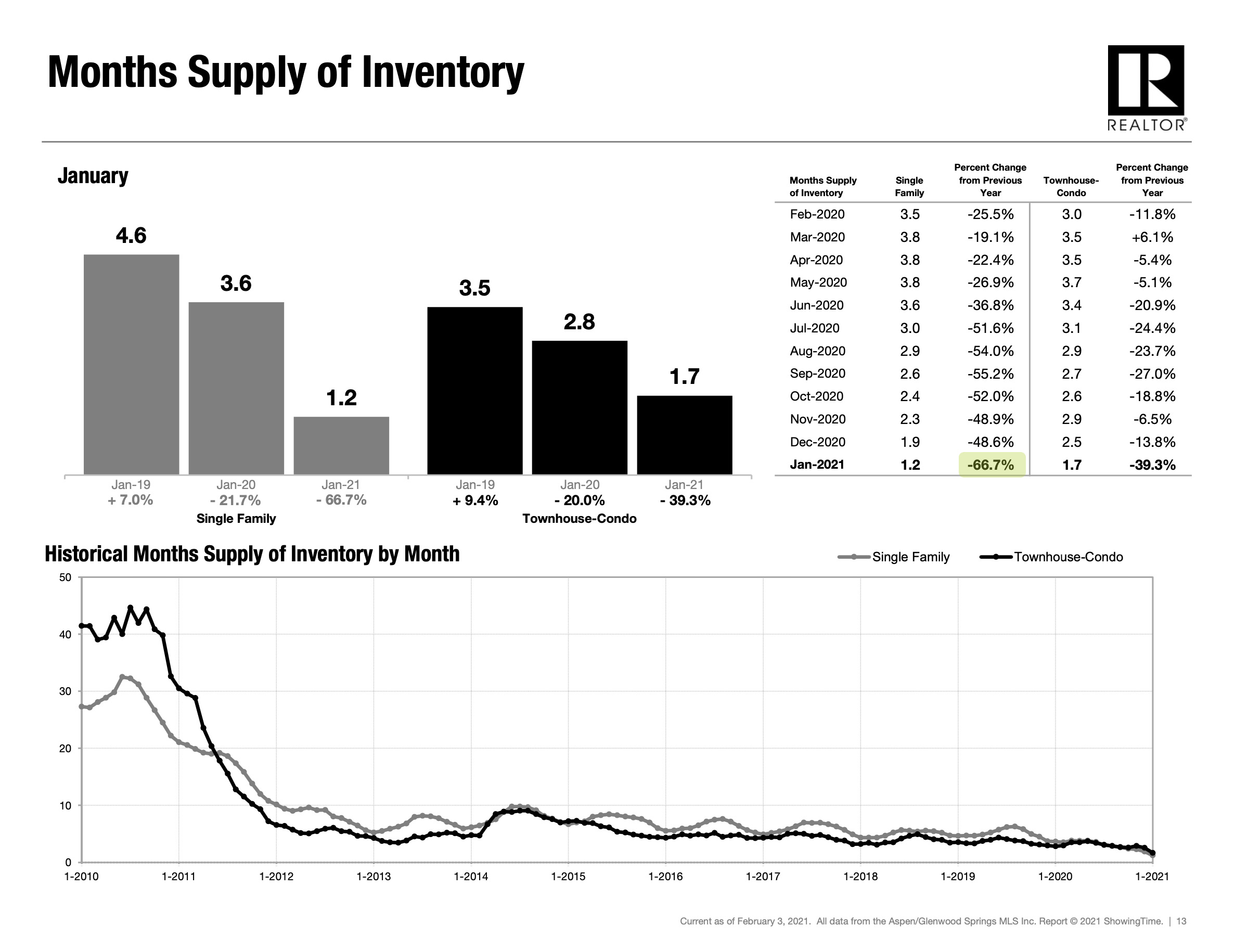 Inventory is at a historic low: 66.7% lower than last year! With only 1.2 months of available inventory for single family homes, and 1.7 months for condos, this is the lowest it's been in this cycle. Builders are getting to work. We will see a lot of new construction coming on the market this year.
The little inventory that's available is getting drained quickly by a highly motivated demand. Pending sales are up 41.4% since last year, and sold listings are up 46.2%. The result of that is an upward pressure on price. The average price went up 36.9% compared to last year!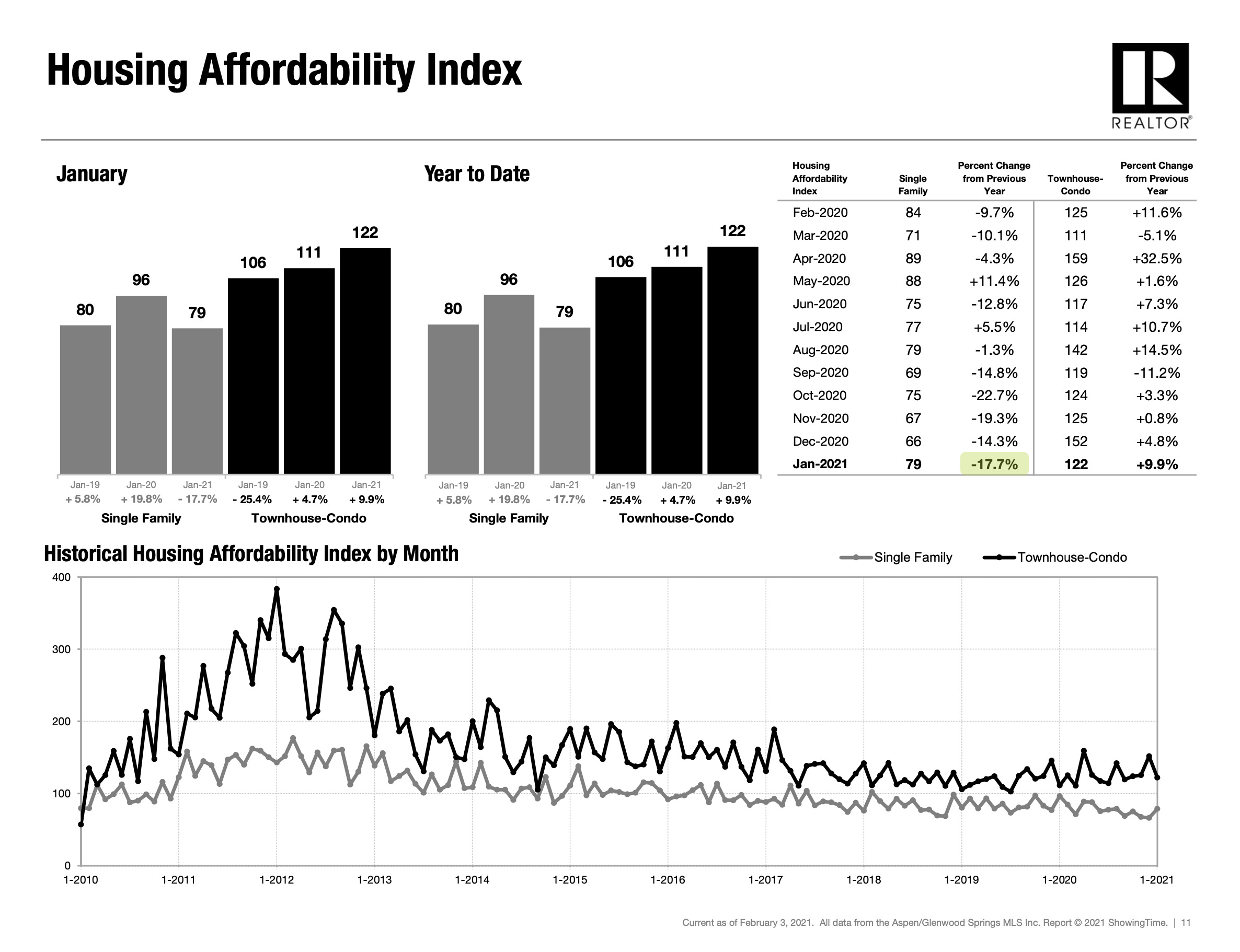 It's interesting to note that after 2020, the affordability index is depressed. It looks like as motivated as buyers are, they are hitting the ceiling of what they can afford.
We hope for a wave of new listings when Spring comes around. It would bring fresh air to this market. We are all looking at the vaccine roll out, that'll bring some clarity to what the rest of this year will look like for the economy, tourism and jobs.
Matt Dumoulin // Dillard Team at Integrated