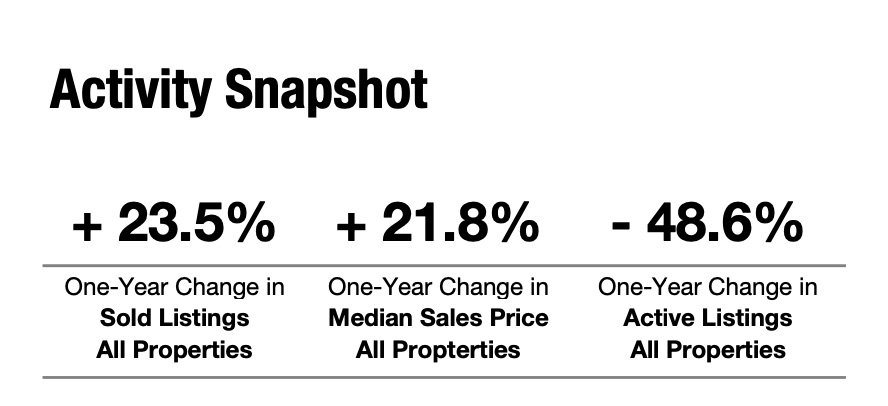 As we are approaching ski season with more uncertainty than ever, one thing is for sure: whatever is around the corner for ski resorts, a lot of people think they'll be better off in the mountains anyway. Our Real Estate is more attractive than ever, and there isn't a lot of it for sale right now... The seller's market keeps getting more intense as the months go by!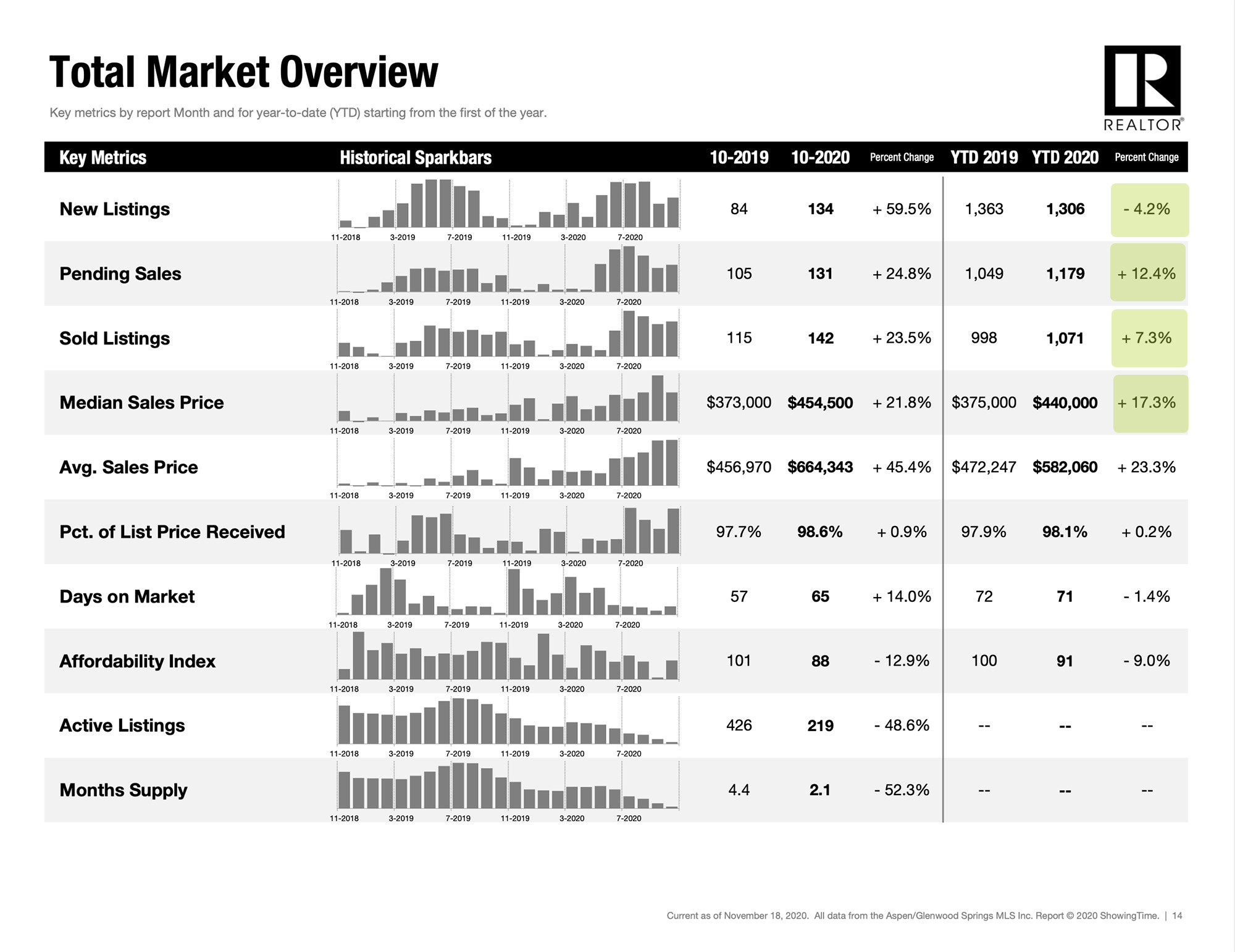 New listings are down 4.2% compared to last year, and 12,4% more homes went under contract. With a paper thin inventory, prices are going up and up: the median sales price went up 17.3% compared to last year.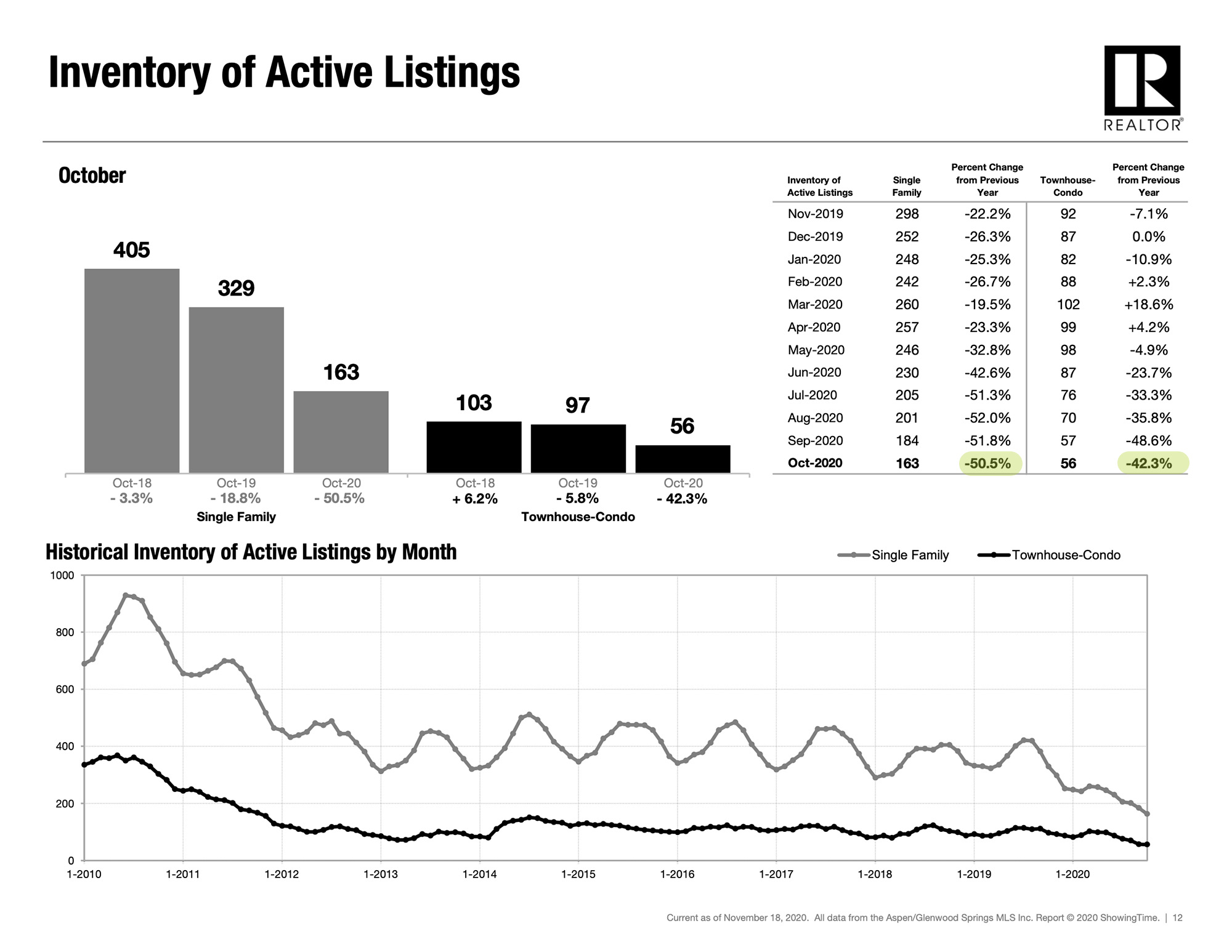 The last 6 months exhausted the market and the inventory is now down over 50% compared to last year!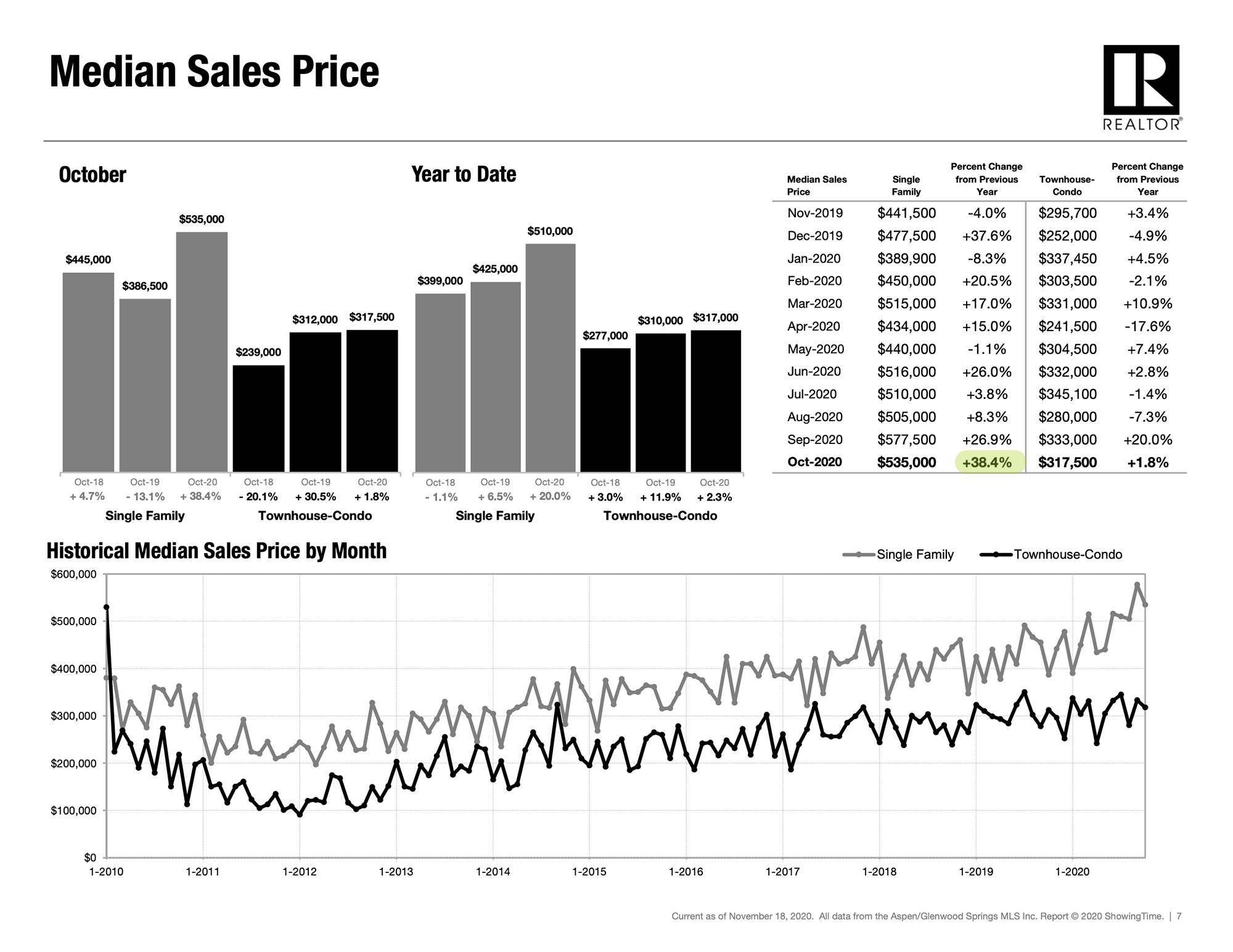 The pressure on the inventory kept the prices going up this year in a dramatic fashion: the median sales price went up 38.4% since last year. Though we might be seeing the end of what the demand can absorb. The affordability index, that calculates how much room buying a homes leaves in the buyer's finances, is down 22.7% for single family home buyers this year. Even with almost no inventory, prices can only go up as much as buyers are able to afford!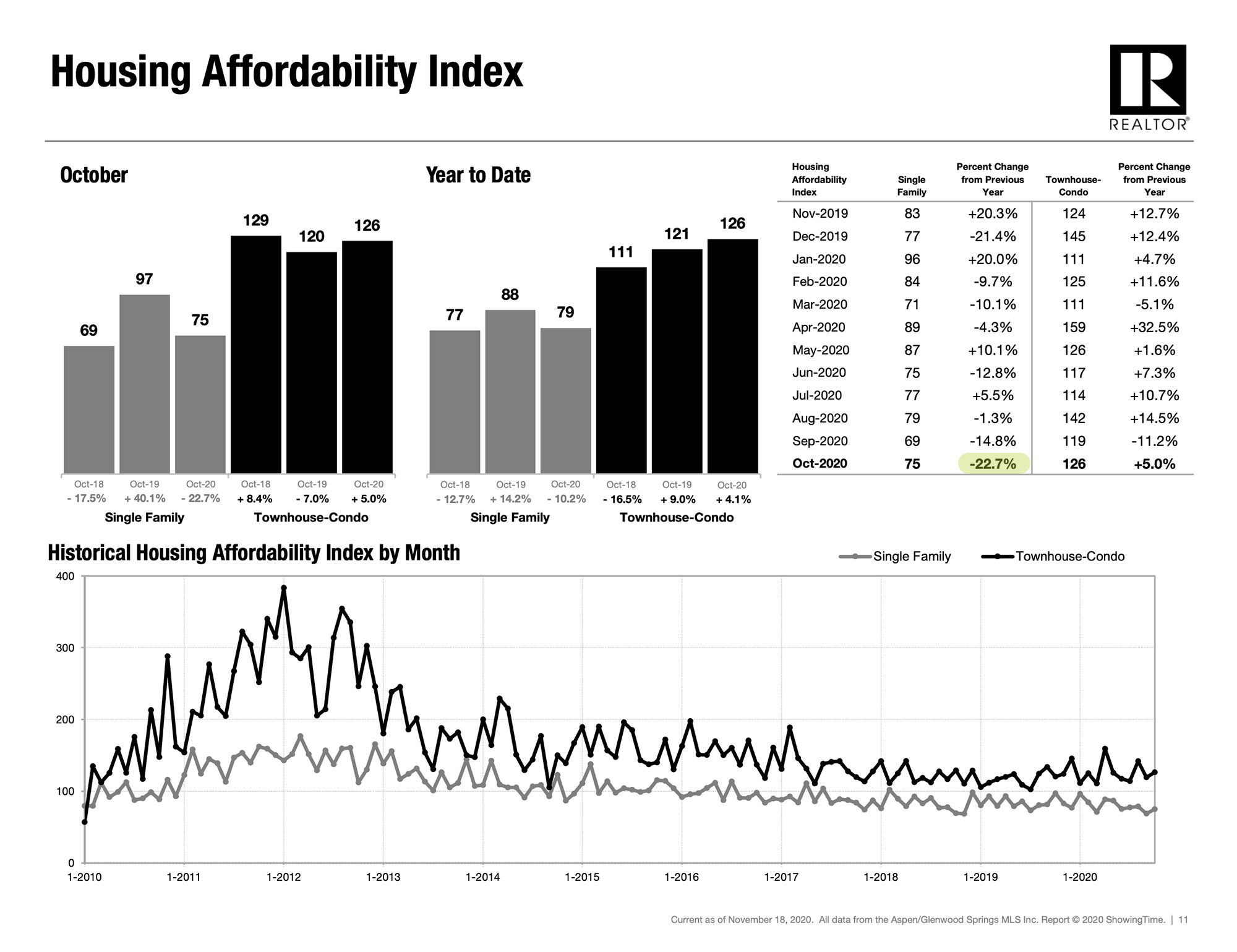 If some luxurious homes might still see price increase that wealthy buyers can handle, it seems like the inflation in price for "regular homes" might be getting close to an end soon. Despite the buyer's motivation and the lack of inventory, we are reaching a limit to what people can afford. With mostly good financing behind most home purchases this year, it's unlikely that prices will fall in the near future. The looming affordability crisis will certainly put a cap on the price increase on the short term, but we don't expect this market to really slow down considering how few homes and for sale right now. The future will tell... Stay tuned!