As first-time homebuyers, it's worth going into the process with all of the tools and resources available to you.
Let's cut to the chase: buying a home is a major commitment.
Knowledge is power. And knowing what you're getting yourself into and the many steps that lay ahead, before gliding into this major life commitment, can make your first real estate transaction go as smoothly as possible.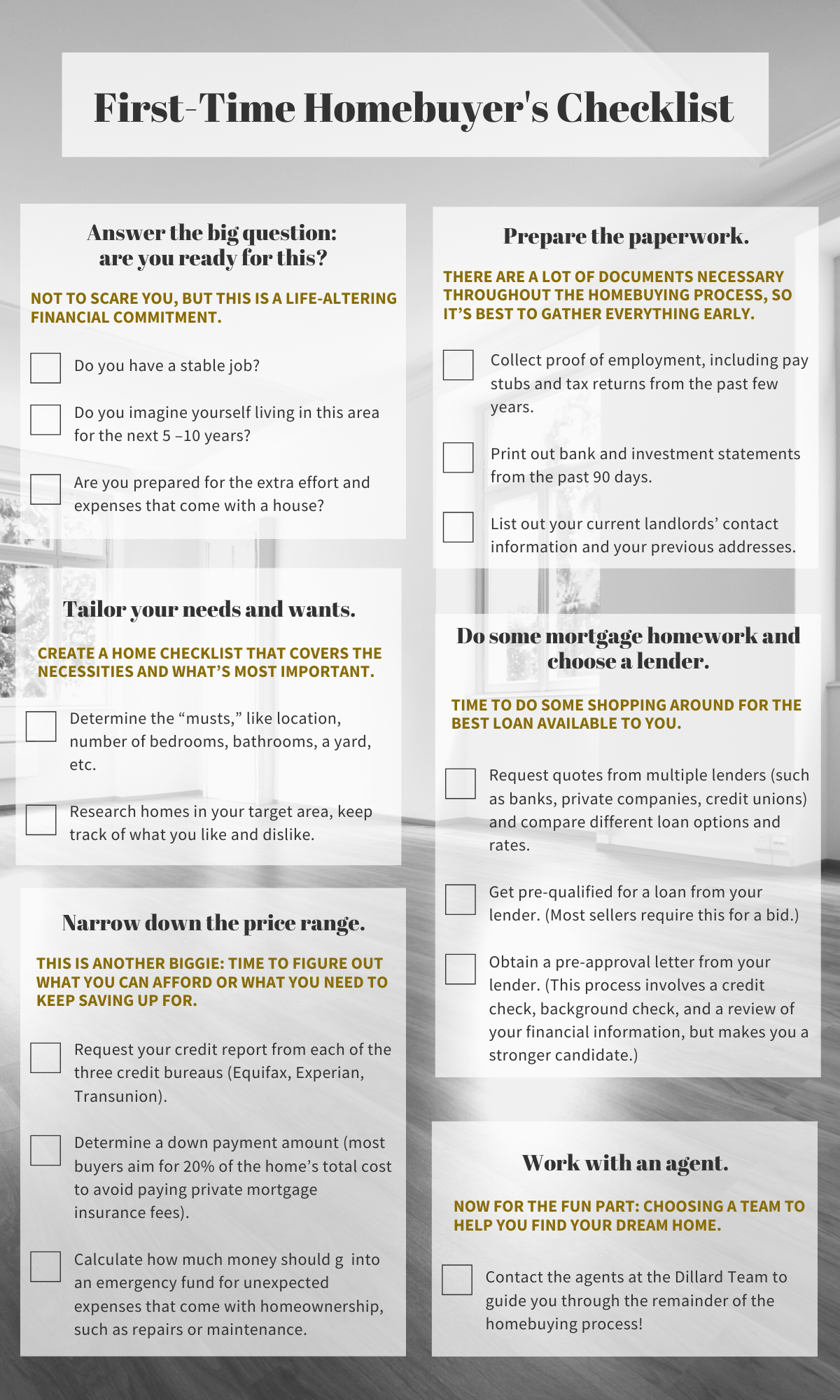 Questions?
For any questions, comments, or to work with the Dillard Team, contact us online, send us a message on Facebook, email us, or give us a call at 970-945-7653.