We are living in an endless summer!
Just like the weather stayed nice and sunny through September and October so far, the Real Estate market did not take a break.
We usually see things slow down in the Fall but this year is different in every way possible. Potential sellers got motivated by the market and new listings are up 30.3%. This market is hot, and buyers are still hungry: sold listings are up 31% compared to September last year.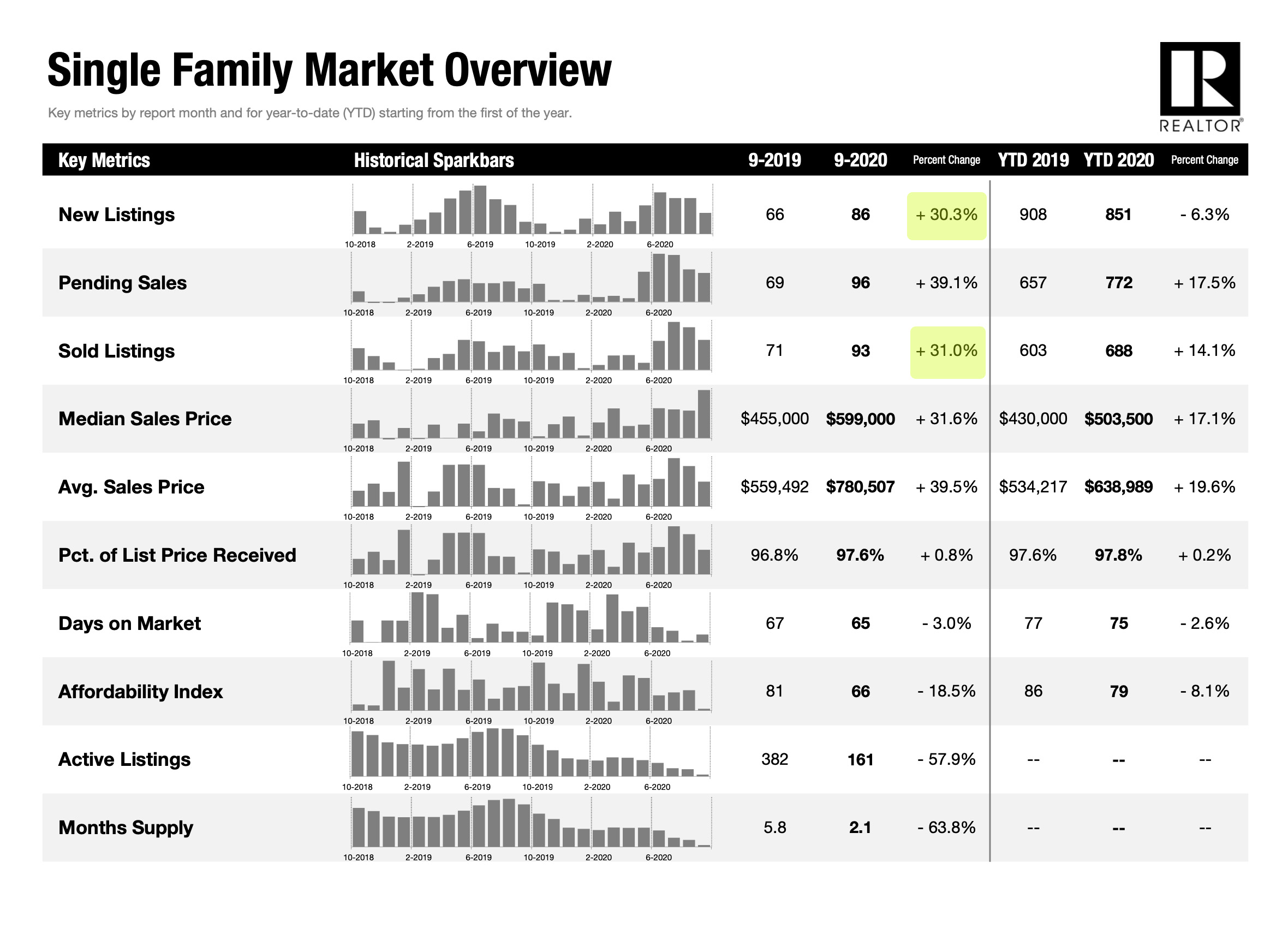 Condos and Townhomes did not see the uptick in new listings that single family homes saw, and the pressure intensified in that market. With New Listings down 4.3% compared to last year, and pending sales up a staggering 118%, the prices rose almost 25%!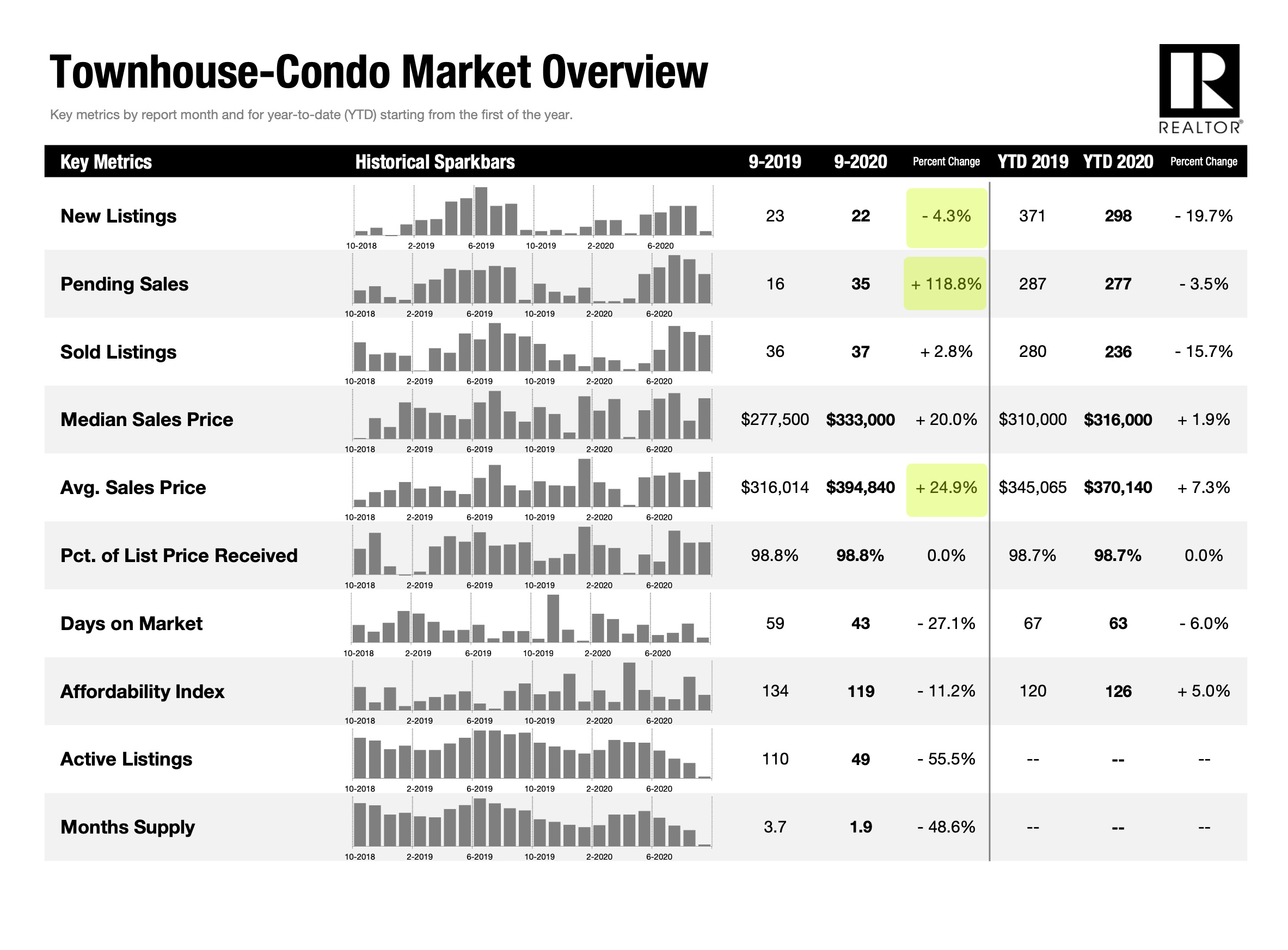 With no "mud season" break for the Real Estate market, prices responded to the pressure by continuously rising at a time of the year when they usually hold steady until the next busy season.

After months of extreme pressure on the market, buyer started to stretch their budget more than the usual. The affordability dropped in the 60s for the first time in a while. Now at 66 in the single family home, that's a big drop compared to last year and sign that some buyer could be in a vulnerable position in the years to come if an economic downturn was to hit.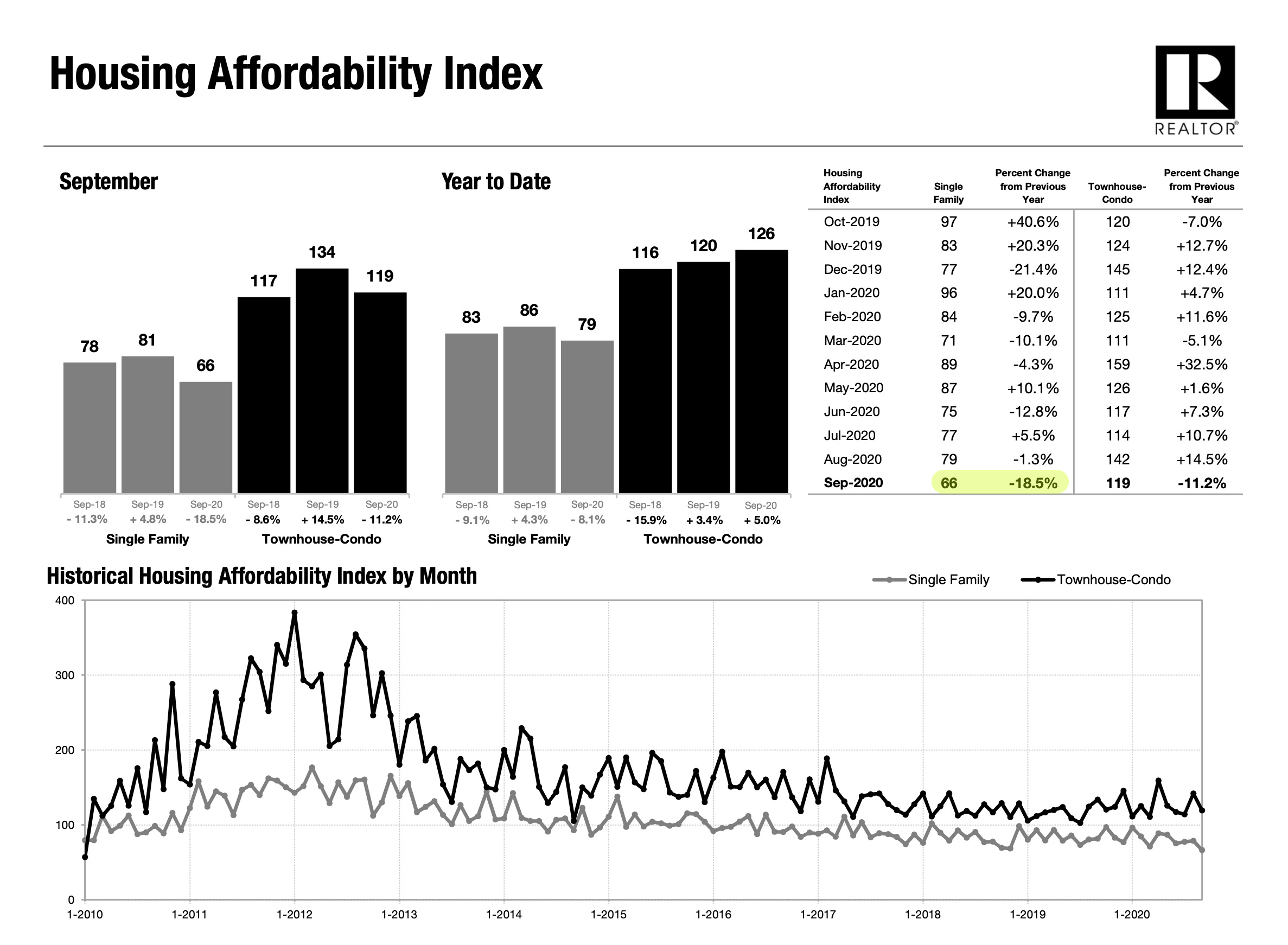 November is usually the slowest month of the year. Will this market completely bridge the two active seasons? We are entering a new era for the Roaring Fork Real estate market and it's hard to see things slow down in the near future. It seems like the more the virus and social unrest hits other parts of the country the more our area because an attractive and safe heaven for people to live. The next couple of month, and the start of the ski season, will be telling!