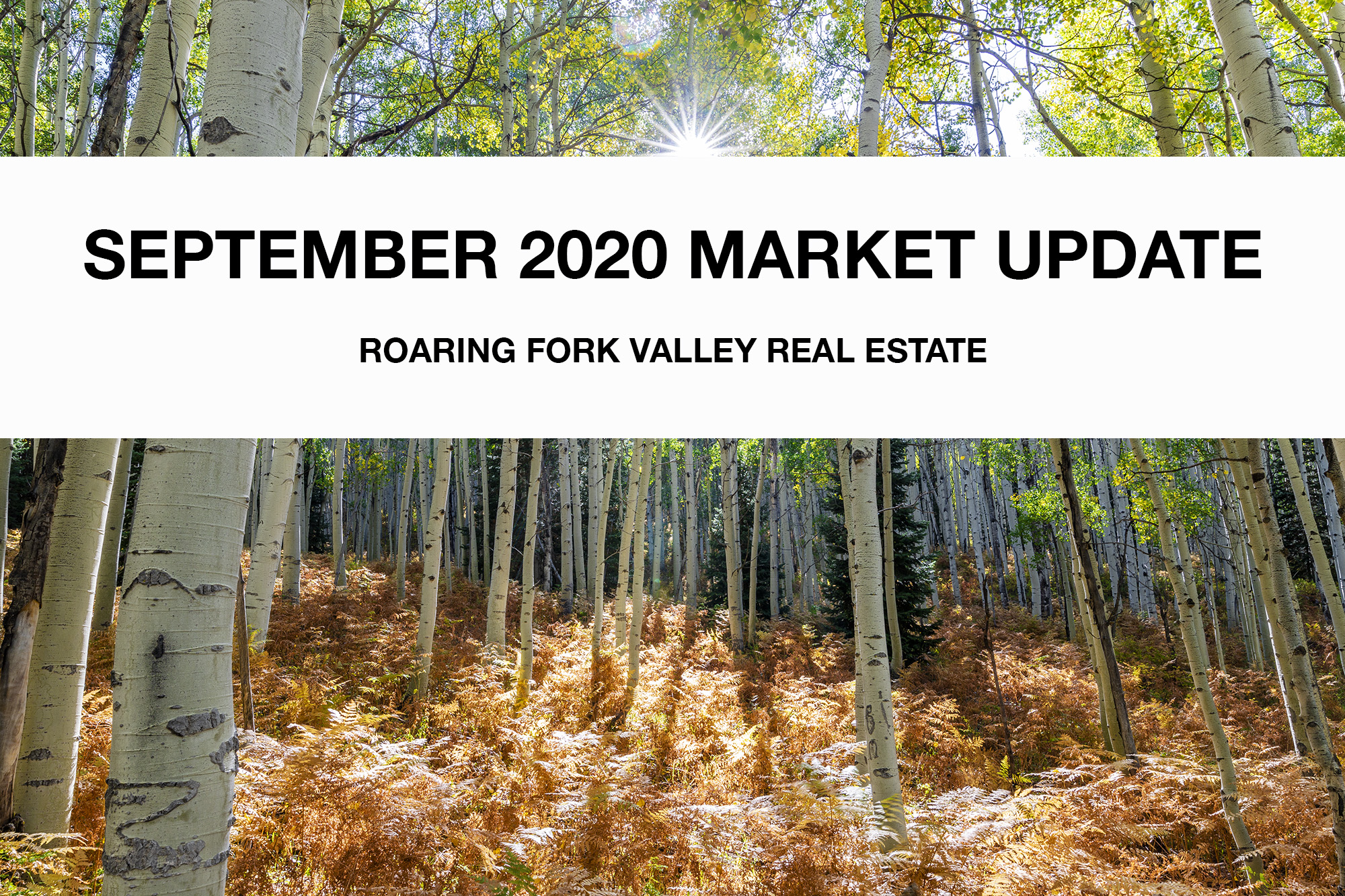 Following the trends initiated earlier this summer, we saw the inventory shrinking further last month, pushing prices up. On a normal year, Summer is usually the busiest time of the year and things slow down in the fall. This year is nothing like normal and the market has been very busy through the end of the summer. If it keeps going strong through the months of September and October, this year will be one for the books as an all time record year for the Real Estate market in the Roaring Fork Valley.
25.8% more homes were sold this year so far than last year during the same period of time. Median price rose 14.3% and there is 56.5% less active listings than last year at the same date.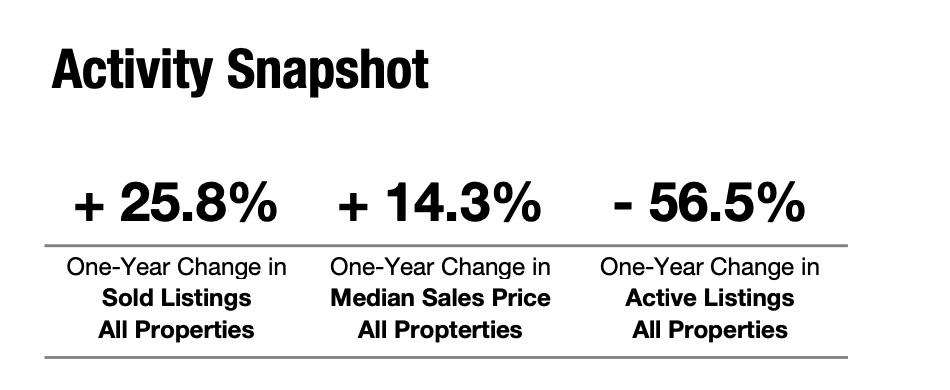 With more output (homes getting under contract) and less input (homes being listed), the offer keeps getting thinner. Meanwhile the demand has not been slowing down in late August like it usually does. Some schools not reopening might explain why. With an extremely low offer and a stronger demand, market forces naturally pushed prices higher.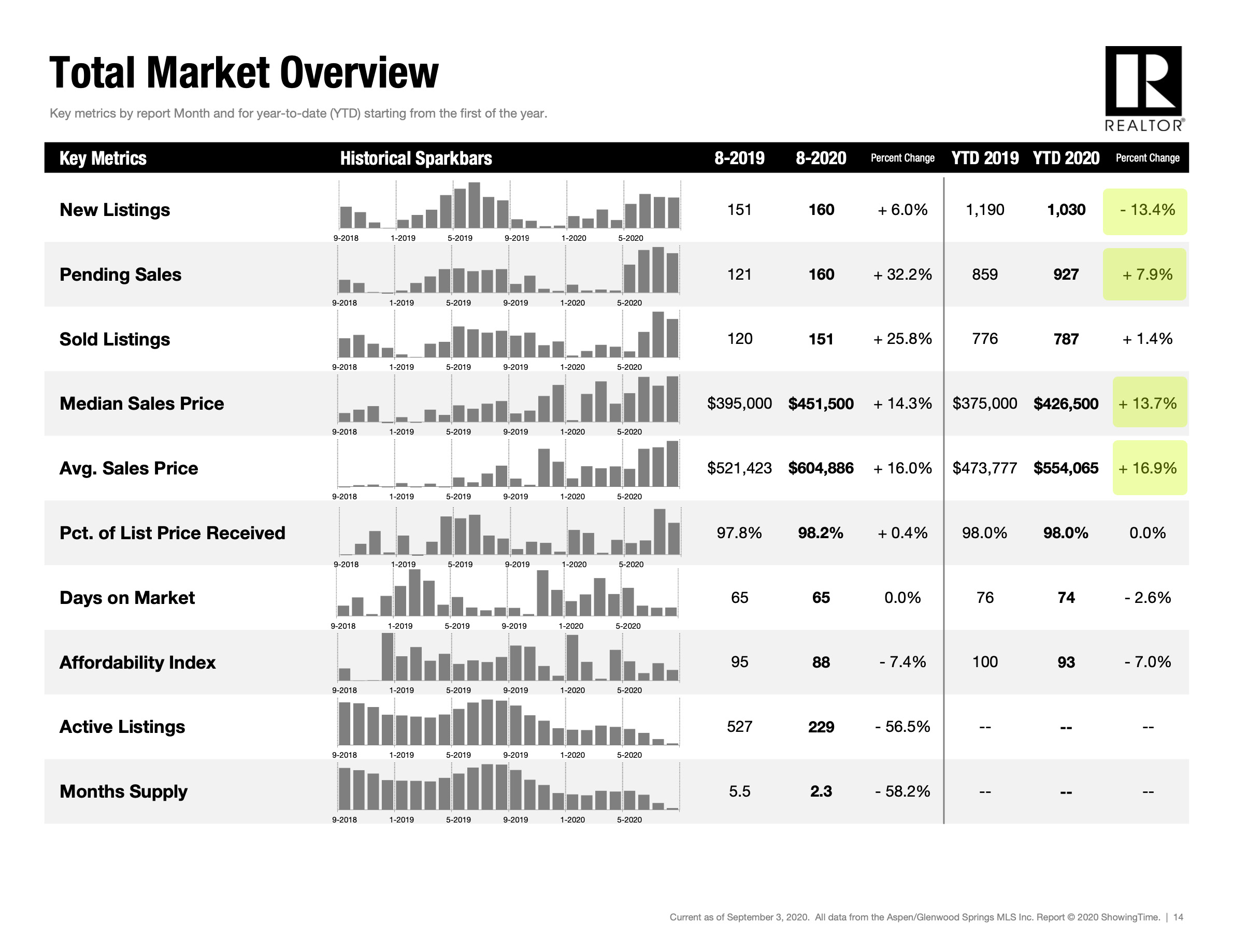 For both single family homes and condos/townhomes, there is now only 2.3 months of supply of inventory left. That's 59.7% less than last year for single family homes, and 44.4% less than last year for condos and townhomes.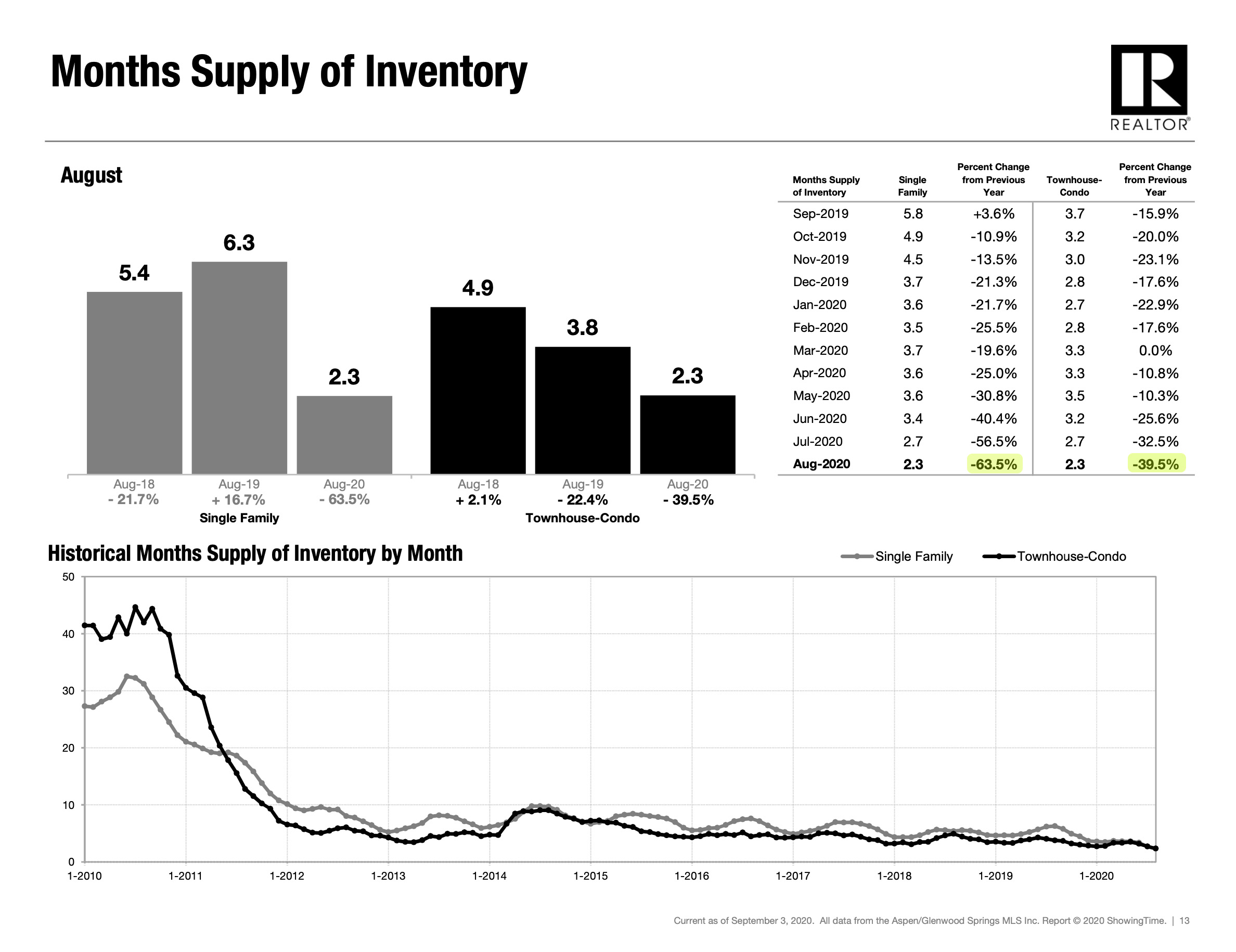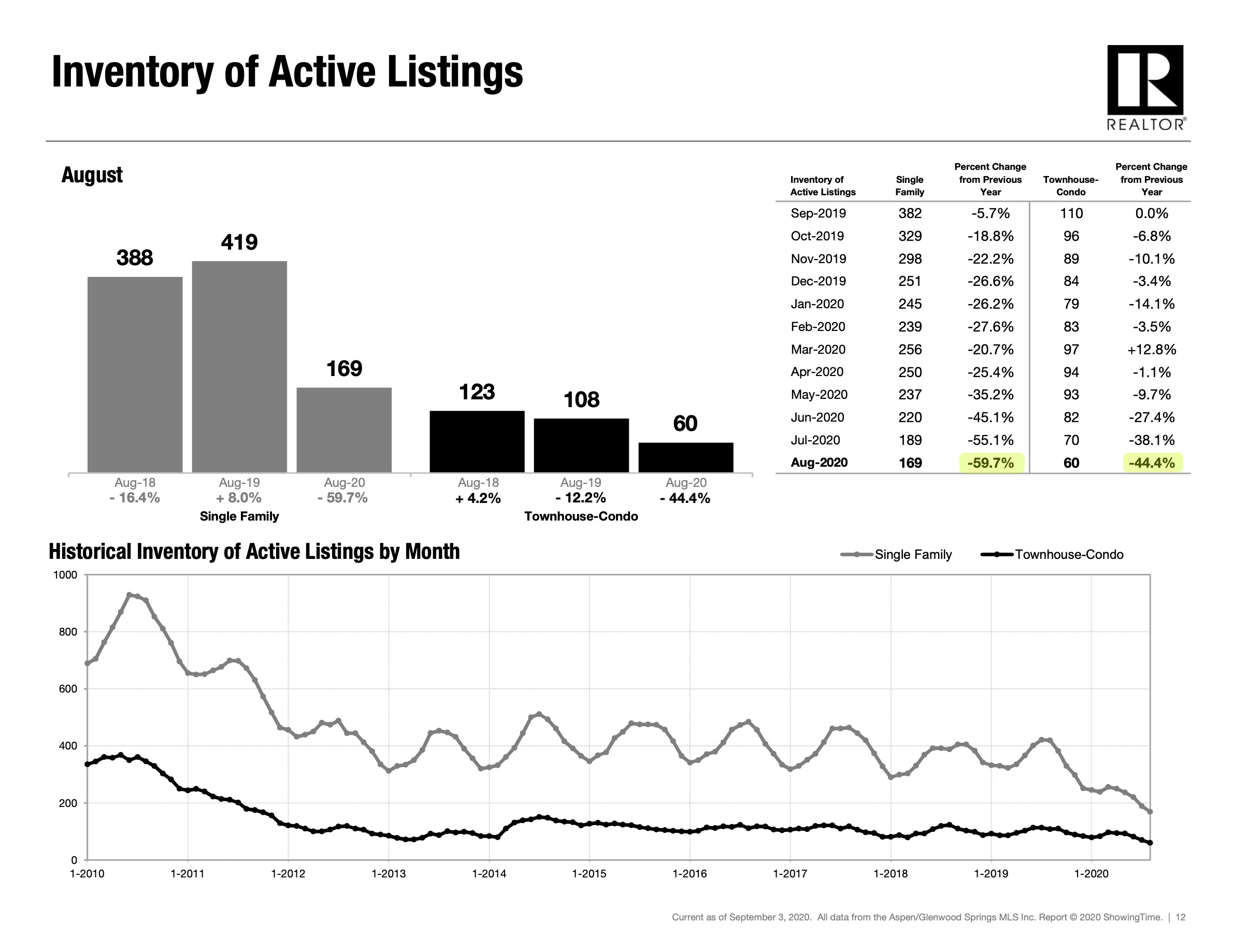 Motivated by rising prices and buyer's appetite, some homeowners seem to have decided to sell. We've seen an uptick in new listings which should provide some fresh air to the single family homes market. 12.5% more homes were listed through August than were listed last year during the same month.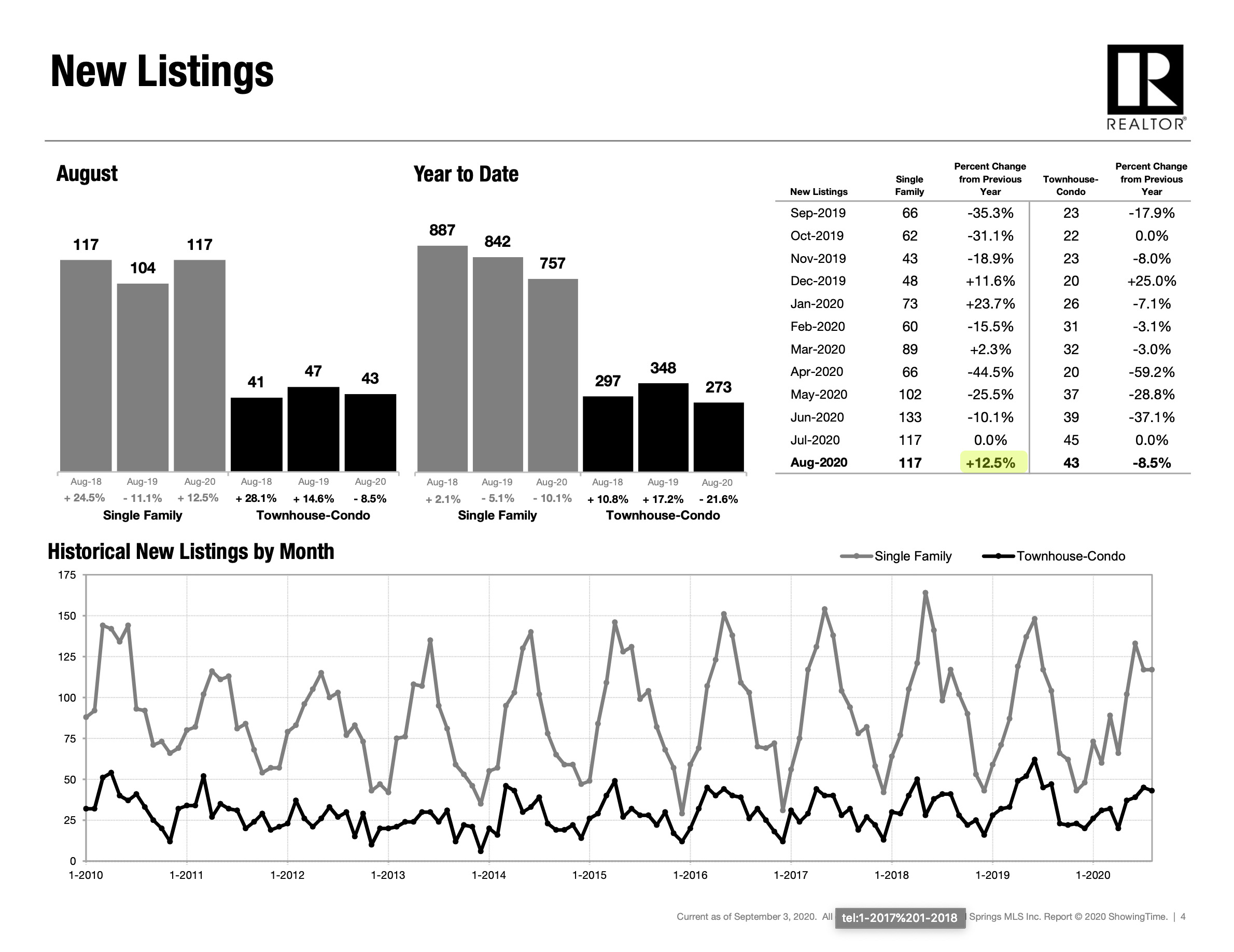 It'll be interesting to see if demand absorbs those new listings as quickly as it's been absorbing new listings this summer. That should be the best indicator of where we're going from here. If those new listings get under contract quickly, we'll probably see a very active fall season with more homeowners deciding to sell, more listings, and prices on the rise. If the demand softens, we should see prices steady letting the market digest the craziness of the past summer.
The next months will be telling!