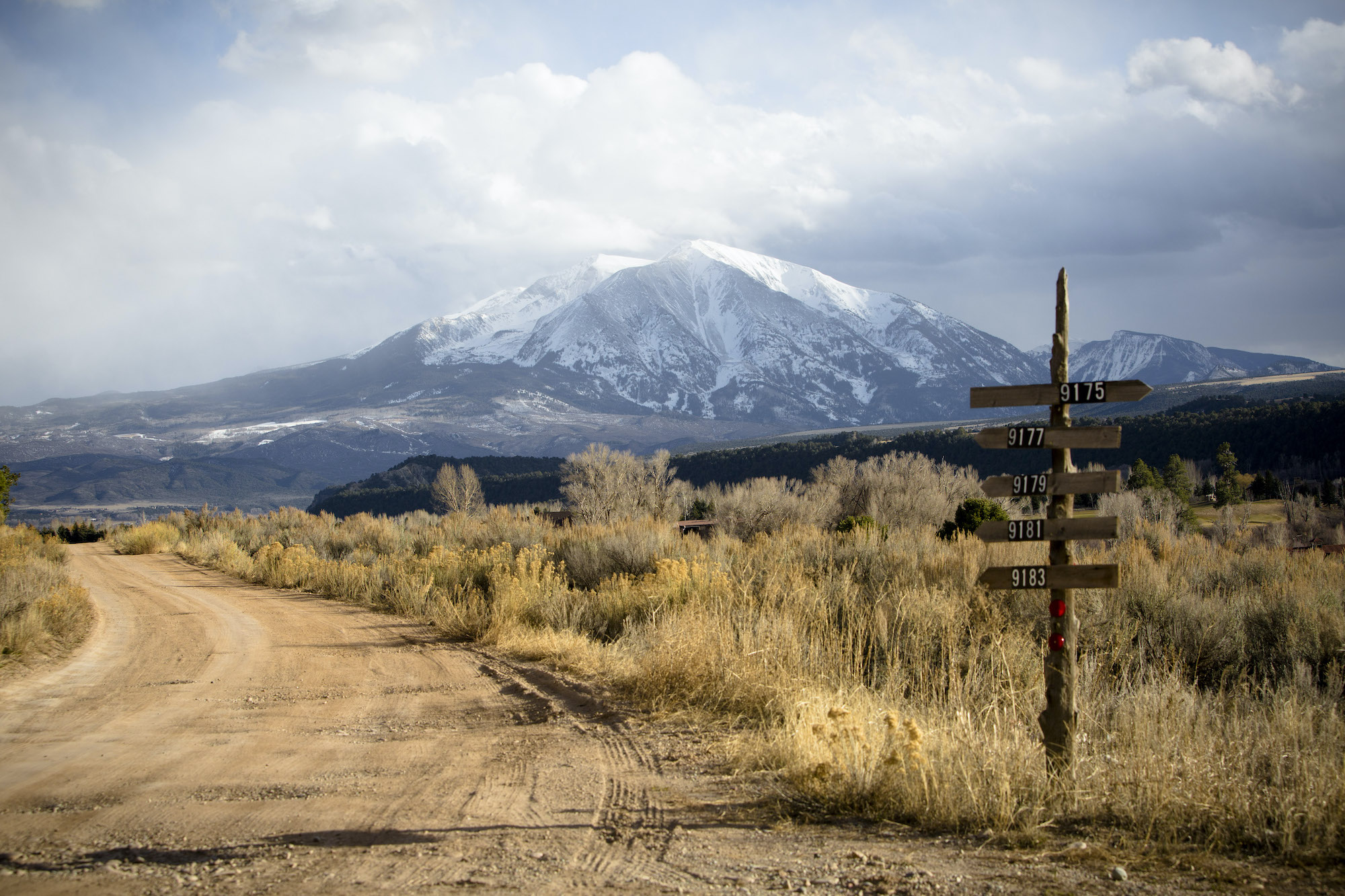 When the virus first hit this spring, we anticipated our market to do better than mosts. We were betting on stagnant prices beating a depressionary cycle in most other markets. Boy we were wrong! The Roaring Fork Real Estate market beat all our expectations. This was another reminder yet that nothing is set in stone, and that quick reactions led by fear and anxiety is not the way to manage your real estate holdings. Now that we are entering the month of September and that summer is behind us, will the party continue?



What the heck just happened this summer?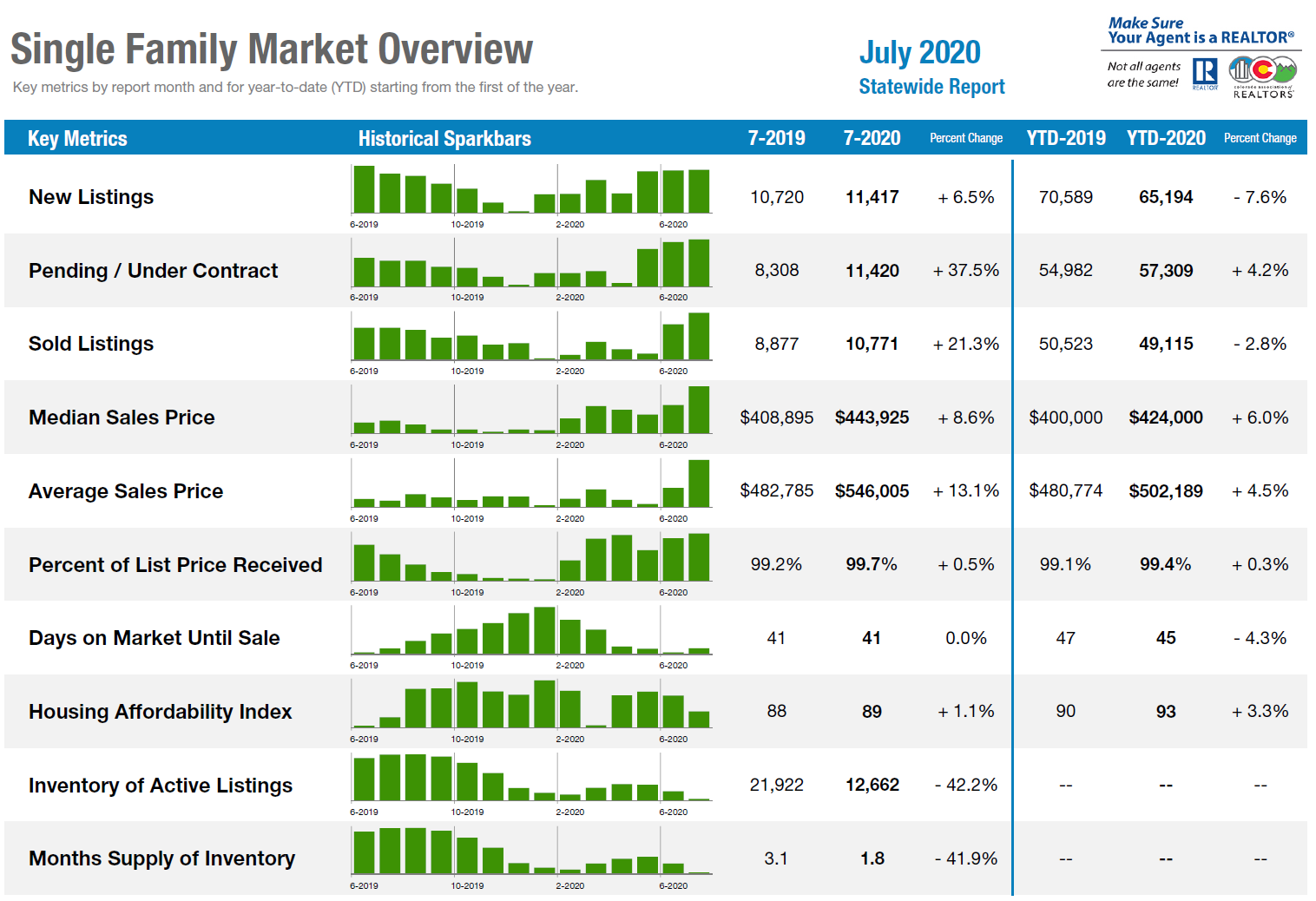 Throughout the state - from Denver metro to resort towns and our valley - drying up inventory and rising prices were the market reactions to the latest events that shook the country and the World. Here are some numbers from the Colorado Association of Realtors that prove this point:

Denver Metro

Average sales price up 10% from last year
Inventory of homes for sale – 42%

Denver County

Average sales price up 12.4% from last year
Inventory of homes for sale -44%

Summit County (Breckenridge, Copper, Keystone, Frisco, etc…)

Average sales price up 25% from last year
Inventory of homes for sale -34%

Colorado Statewide:

Average sales price up 13.1% from last year
Inventory of homes for sale -42%
The numbers above paint a vivid picture of how "hot" real estate in the metro area and the resort communities continues to be.

Why rising prices?
Colorado Hard Money released an article explaining this phenomenon:
"- Huge drop in mortgage rates: Historically low rates have led to a huge surge in buying. With the 30-year fixed rates below 3%, borrowers can afford 25-30% more house than when rates were in the 4% range a few months ago. Rates look to remain at historic lows for the next 3-5 years based on recent federal reserve guidance which will help drive
- Limited housing Supply: Supply in most markets throughout Colorado never got out of hand this economic cycle as capital for spec building was constrained, this limited supply is a primary factor driving the market higher and shows no sign of abating as building costs have soared and available land remains scarce.
- Consumer behavior did a U-turn: With the new work from home and shelter in place, this totally changed consumer behavior. Prior to the virus, there was a trend towards smaller is better, that trend is out the window as buyers demand yards, more space for home offices, and more space in general to spread out with the whole family spending more time at home.
- Flight to safety: Denver and the various resort communities are seen as safe havens versus larger coastal cities. As the virus intensified in February and March many prospective buyers made plans for themselves and their families to move to a "safer" location. We are now seeing this in the July numbers.
What does this mean for real estate this rest of 2020?

I don't see any major events derailing the residential market in the Denver metro and resort communities. Interest rates will remain low and inventory is at historic lows with no major influx of inventory in most markets on the horizon. I don't think that appreciation will continue at the same torrid pace, for example 25% appreciation in Summit county, but appreciation should continue through the remainder of the year."

Where do we go from there?

The FED announced a new policy last week and reassured that that they were not going to rise interest rates until there was serious inflationary pressure on the market. In other words, 2% inflation isn't the magic number anymore and the supply of money will continue to increase until inflation hits 3 or 4 %. Mortgage rates will stay low and continue to push prices higher.
Colorado being a desirable location with limited ability to expand housing, our market should continue to outperform the nation.

In a nut shell

The levels of appreciation we've seen this summer won't last forever. Though there is no sign that prices will peak and go back down. Instead, and considering the FED policy, we're likely to see prices go back to their 2-5% yearly appreciation from here.