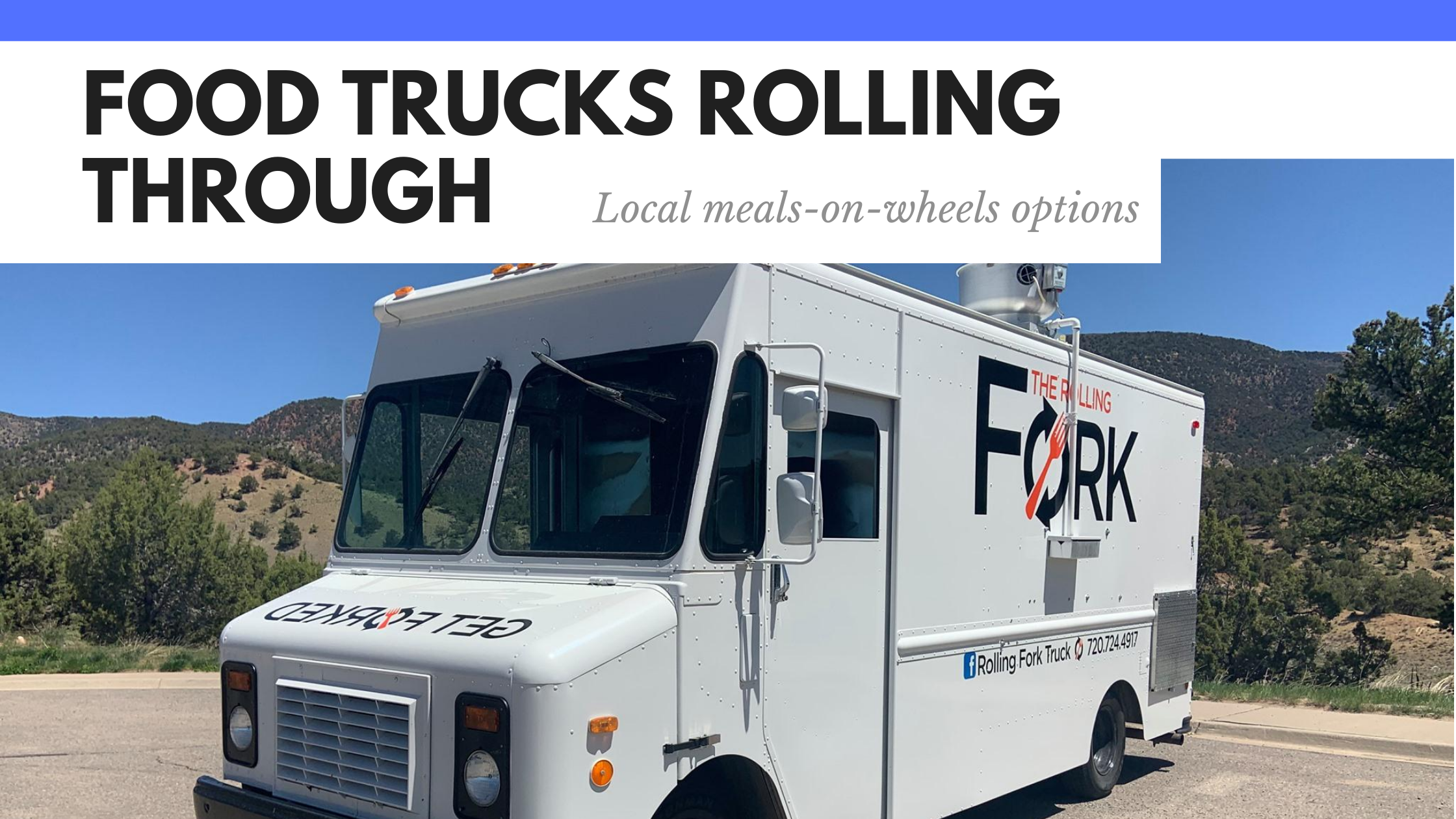 The Roaring Fork Valley is no stranger to delicious food of various cuisines. For patrons looking to mix things up, while also maintaining safe distances and enjoying walk-up service, consider one of the area's thriving and innovative food trucks.


The Roaring Cajun
With a home base on Carbondale's Main Street, the Roaring Cajun serves up plates of comfort food. Seafood, crawfish boil, gumbo, and more, with delivery options.
More information, including menu updates, is available on their Facebook page.
Aspen Mini Donuts
Even tiny things can pack a big punch; Aspen Mini Donuts serves up delicious, small-sized treats that leave quite the impression. Look for the family-owned food truck at local Roaring Fork events, such as farmer's markets and festivals.
Keep up-to-date by following their Facebook page.
Rolling Fork Truck
Credited as the latest addition to the local food truck circuit, the Rolling Fork keeps things fresh with an ever-changing menu, ranging from classic American favorites to vegan desserts, and everything in between.
For location and menu updates, check out their Facebook page.
The Biscuit
Known to be parked in El Jebel's Movieland parking lot, the Biscuit food truck is all about southern comfort food, breakfast style. Look for freshly made biscuits, coffee, and mouth-watering daily specials.
More information is available on their Facebook page.
Taqueria El Yaqui
One of the can't-miss meals-on-wheels experiences is at Taqueria El Yaqui. They serve up authentic, mouth-watering Mexican food with all the fixings. Customers can usually find them stationed by Walmart in Glenwood Springs.
Menu updates are available on their Facebook page.
Da Beef
If you have a hankering for a Chicago-style sandwich, hot dog, sausage, or gyro, Da Beef should be at the top of your list. This Rifle-stationed food truck has a range of quality cuts and city street food brought to the western slope.
Stay current on Da Beef by liking their Facebook page.
Gerb's Grub
Known to roll around the Roaring Fork Valley, especially at events like Glenwood's Downtown Market, Gerb's Grub is known for a menu that matches their tagline, "chicken, spice, and everything nice."
Their menu is available on their website, and updates are on their Facebook page.
El Taco Express
Parked on Highway 6, El Taco Express is a one-stop-shop for fresh Mexican eats. Enjoy a range of menu items, from tortas to tacos, hamburgers to burritos.
For more information, head to their website.