Crazy times we live in... All partakers of the real estate industry are scrutinizing how the market reacts to news about the virus, the rioting and looting, the reopening of the economy, the stock market going up despite the gloomy economics... Let's have a look at local number for last month!
Sellers are able to wait...
Tighter financing rules over the last decade may have put sellers in a more comfortable position than they were in during the last recession in 2008. If we have to compare the two crisis, owners back then had a lot more debt on their property and a lot of them weren't able to weather a downturn. They had to sell quick, the offer went up and price went down. This time around, things seem to be playing out differently. What we experienced in May is a steep drop in new listings in the Roaring Fork Valley, -19.7% compared to June last year in the single family space!
Therefore, and despite economic uncertainty, prices held steady, and actually went up.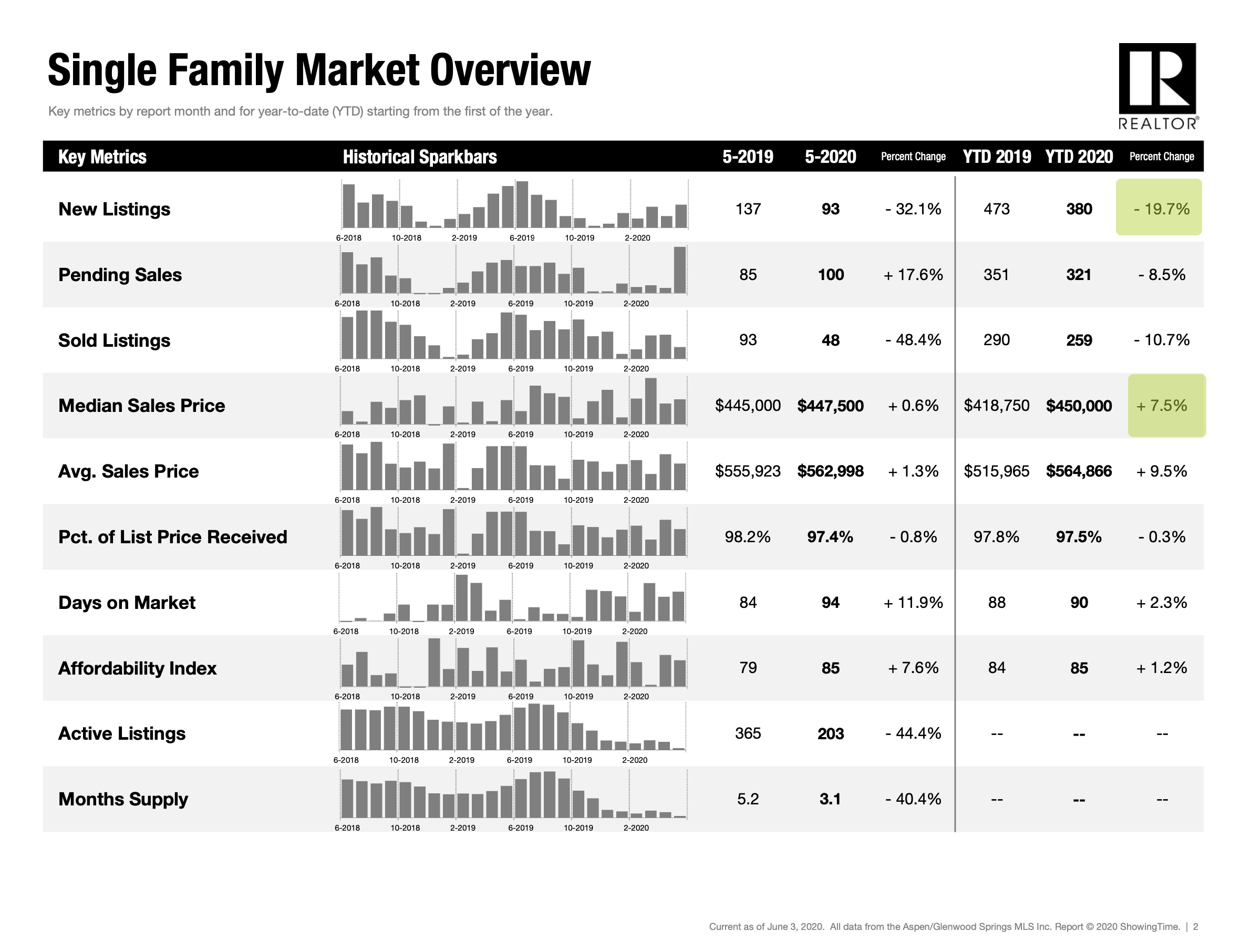 June and July will be decisive
On a usual year, we would be gearing up for the high season right now. Sellers would be preparing homes for listing and buyers would be lining up, waiting to see what's coming up in the market.
Instead, we are seeing potential sellers holding on to see what's around the corner, and buyers being still quite excited about buying in our mountain towns. With not much for sale out there, we are still "on pause". Whether or not potential sellers decide to sell this summer will be the determining factor about what will happen to price and level of activity over the next couple of months.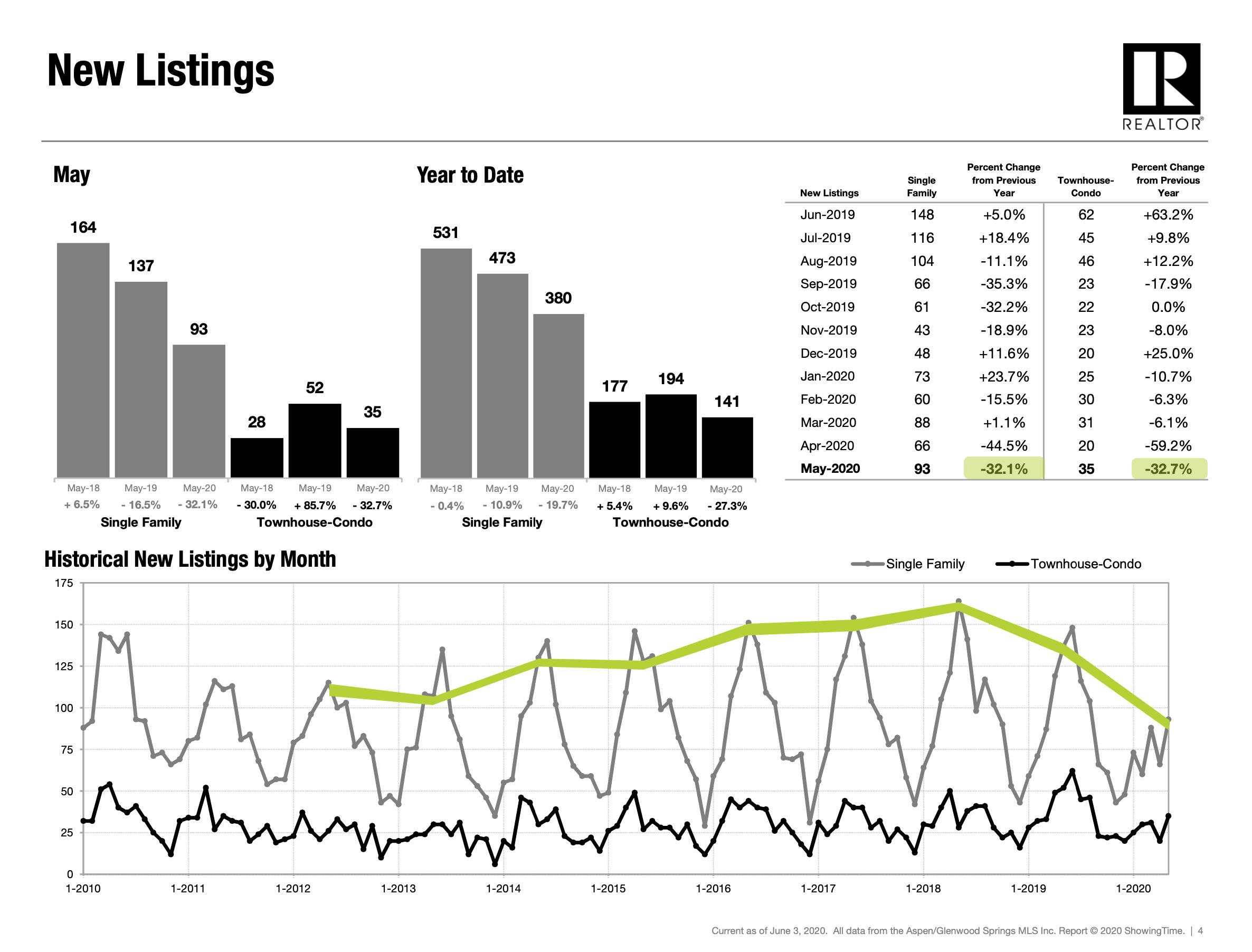 Resilient buyer's appetite
Our towns are very attractive, maybe now more than ever. Most of the new listings in May were quickly absorbed by demand. Almost 100% of listed price was received by sellers at closing through May and pending sale are up compared to May last year.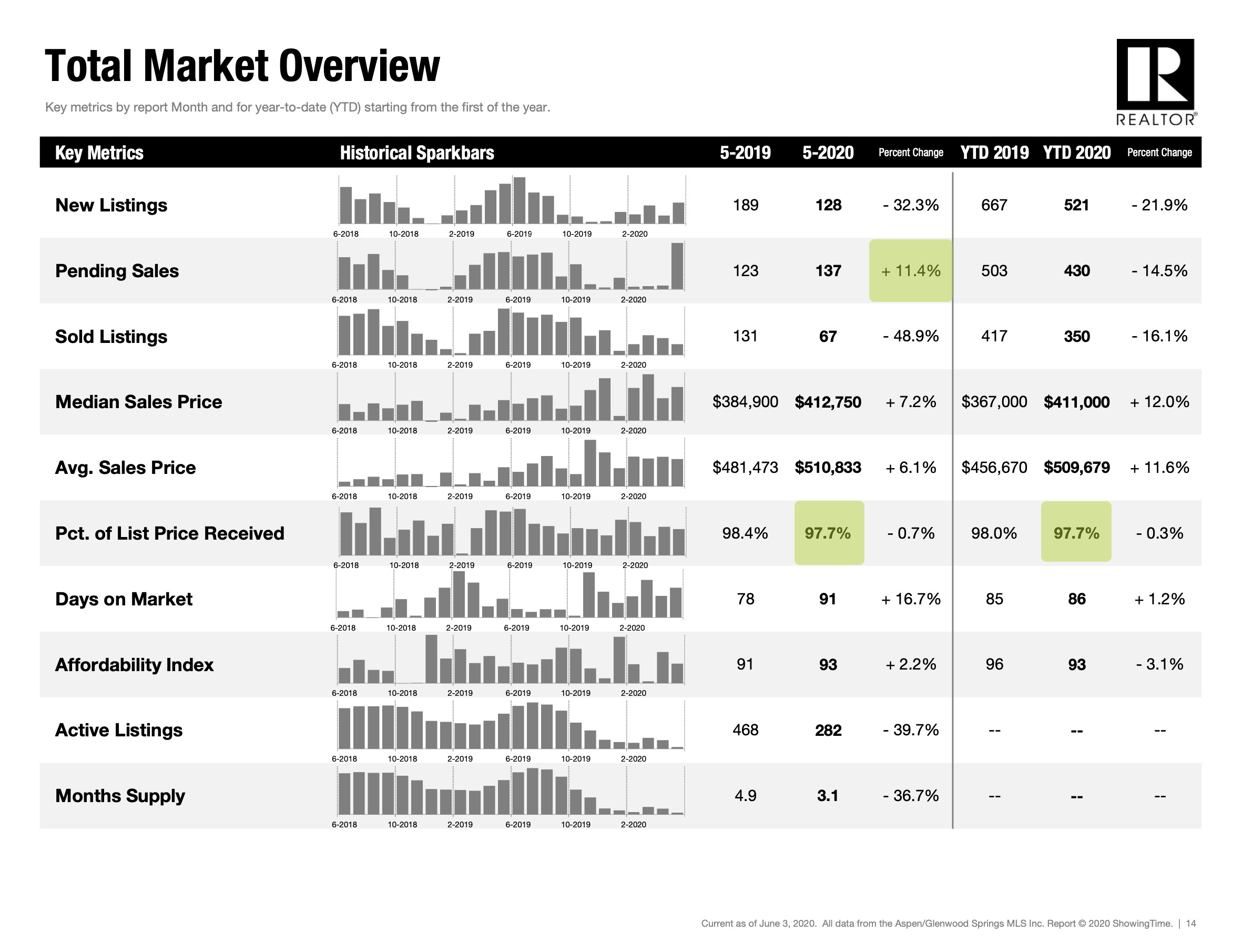 We will keep you updated every month about market conditions. Contact us if you'd like to receive our newsletter!