The real estate market was put on ice last month.
Showings, photography, inspections are banned to comply with the stay-at-home order and social distancing requirements. Business came to a complete stop and we're now watching the progression of the pandemic and decisions from the government to see when we'll be able to reopen. We'll pay close attention then to figure out how the market will adjust in order to advise our clients appropriately. Home value will likely be affected, on the way down if the recovery is slow, or up if inflation occurs... It's hard to anticipate which way things are going to go from here. You can find content that will hopefully help you make sense of the present and the future in our recent publications:
- RESIDENTS ONLY - The new Roaring Fork Valley
We also published a communication from our partner Bay Equity to warn our followers against misinformation about forbearance in this article.
The month of March started with a record low inventory and prices were on the rise (read more). Properties under contract at the beginning of the month went to closing, following the trend of the past months. When the restrictions kicked in to slow down the spread of the virus, business stopped. Overall over the month of March, new listings and pending sales are down for single family homes and even more dramatically in the townhomes/condos space.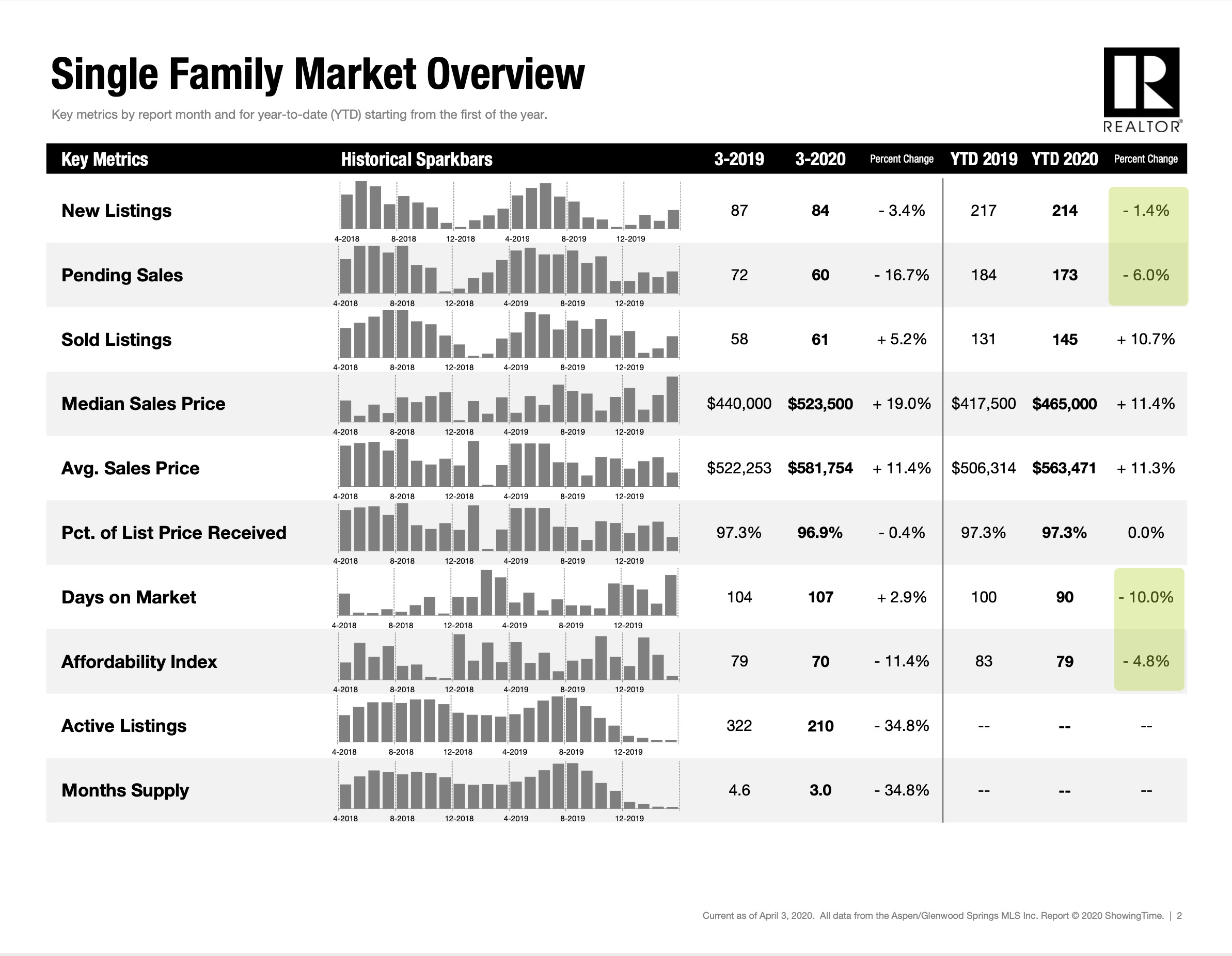 Through the end of the Winter/beginning of the Spring, we usually see new listings ramping up in anticipation of the real estate season (Summer). This year, March marked a turning point and new listings started to slow down. We expect to see it getting even slower through April. We'll see in the next couple of months if business actually stopped or if it was just postponed. We might see a spike in new listings when we are able to market properties again.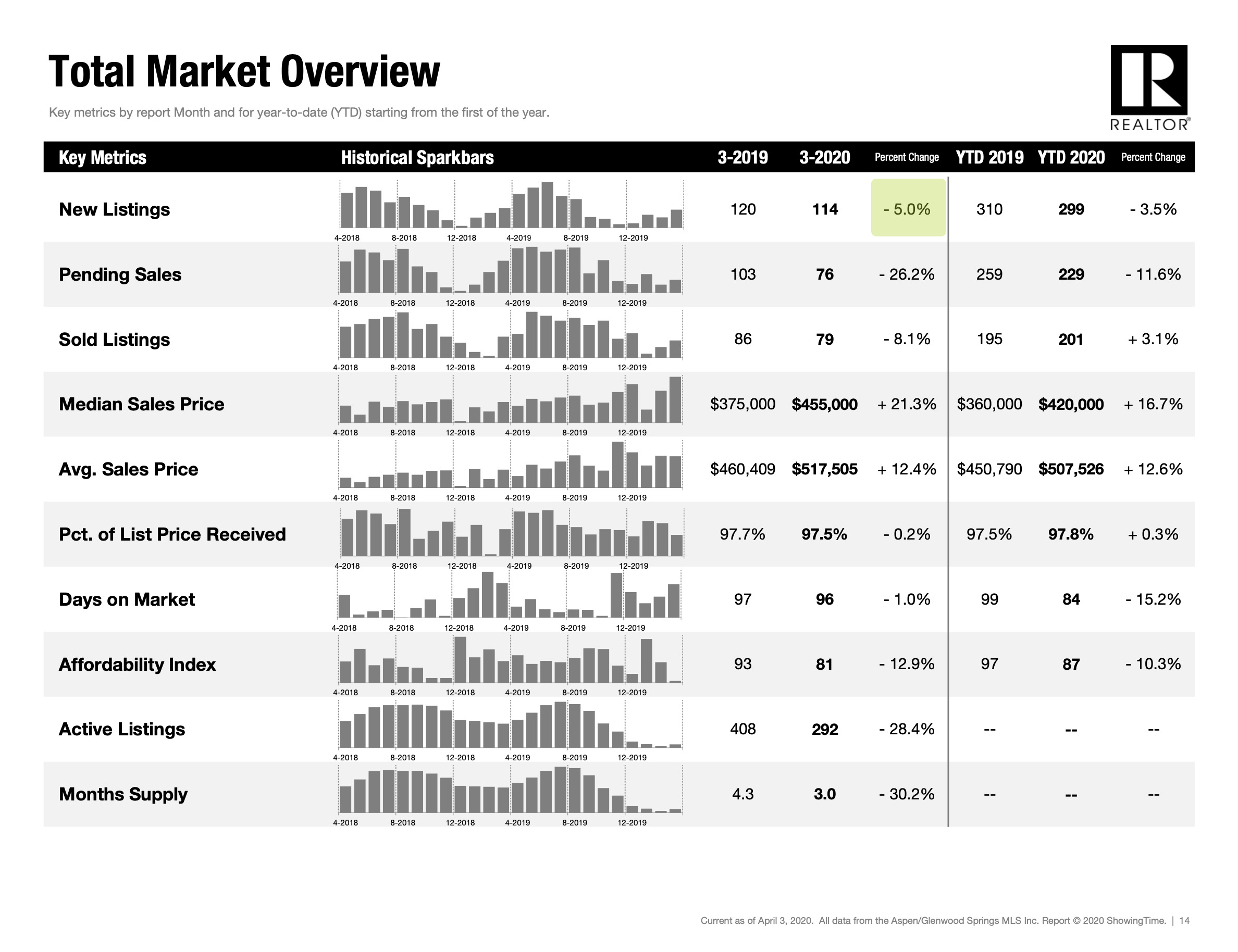 In a similar fashion, the slowdown is noticeable amongst pending sales, as buyers are waiting to see what's going to happen with employment and business in general before showing interest for acquiring property.

This brutal shift in market conditions is staggering, and it's hard to know for sure where we are going from here. Follow our publications to keep yourself informed of market trends, and reach out to us if you are interested into buying or selling soon. Now more than ever, you need assistance from a professional to make the right decision!