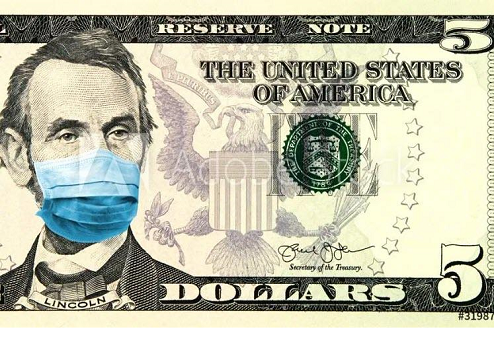 In the last couple of weeks, The COVID-19 pandemic triggered a complete shift in global economics, affecting every market. We went from having the brightest perspectives, an all-time high consumer confidence and unemployment at record low, to a looming recession, a grim outlook on the future, and a country on lockdown...
We don't own a crystal ball and things can play out in many different ways for real estate in the Roaring Fork Valley. Stimulus package, market predictions, how do we compare to other places locally? There are a lot of questions out there and not enough trustworthy answers.
The effect of COVID-19 will unfold for a long time, and as we are on the look for the first data showing its impact on the real estate market (numbers for April will be released in the next couple of days), we've put together some content for you to start making sense of the present and the future.
Before going into the detail of COVID-19 and real estate value, we'd like to remind everyone that this is primarily a health crisis, and advise you to visit https://covid19.colorado.gov to stay informed about the pandemic and what steps you should take to stay safe and keep others safe.
LENDING
Here is a word of advice from our preferred lender Mike Picore at BAY EQUITY.
"- Right to no payment plans for mortgages are in the very early phases of working out the bugs on who qualifies, what you need to do, and how they will work
- Do NOT be late (over 30 days) on your mortgage, as that could preclude you from qualifying for some of these programs
- Call your servicer and see what they need to get this going and what you need to do
- Remember - there are millions of people all calling about the same thing, so it may take awhile and because it's so new, they may not have all the answers" - MICHAEL PICORE
The stimulus package announced by the government has made a lot of noise, but if you are responsible for a mortgage, make sure you move with caution and communicate with your lender before making any plans about your mortgage payments.
THE BOTTOM LINE ABOUT FORBEARANCE/A 3 MONTH PAUSE ON YOUR MORTGAGE PAYMENTS?
It should be your very last chance option. Forbearance allows you to skip payments for up to 3 months (more in some cases), but the full amount of these payments will become due at the end of the forbearance period. If your payment is $2,000 a month, and you pause it for 3 month, you'll owe $8,000 at the end of the 3 months (the 3 months "paused" + your 4th month payment will be due).
DOES RECESSION MEAN HOUSING CRISIS?
Not necessarily. Real estate has been resilient through most recessions. 2008 changed our perception about this fact, but the truth is: 2008's recession took roots in real estate itself, as well as poor financing rules and standards. Real estate got hit hard. Historically though, real estate has been more resilient than other types of asset to recessions.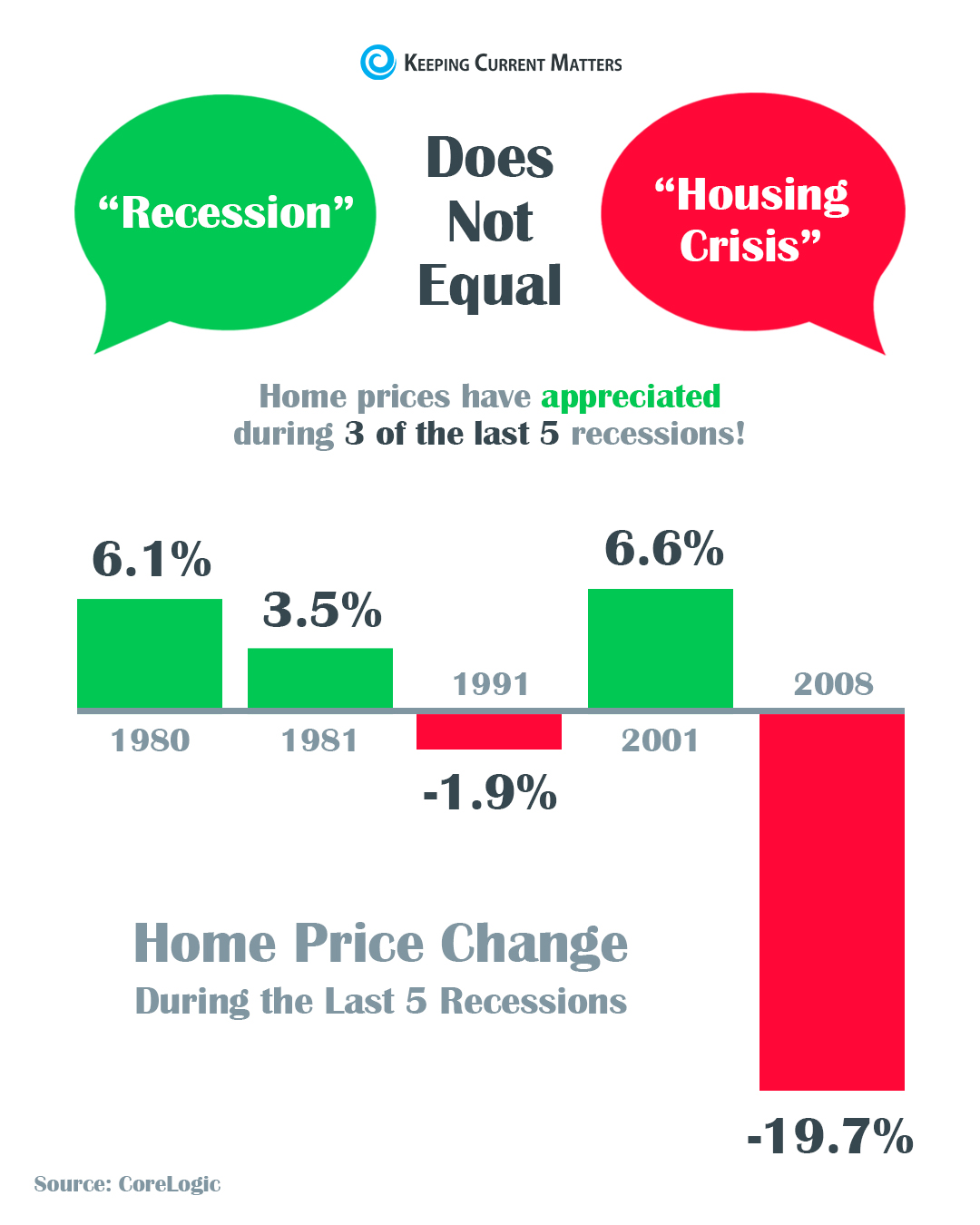 ASPEN SKI CO, AN EXAMPLE OF WHY THE ROARING FORK VALLEY COMMUNITY IS SO SPECIAL
Ski Co, as opposed to other resort operators, continue to support their employees and the community despite taking a huge hit with having to close for spring break.
Source: Aspen times - Interview with Mike Kaplan, Skico CEO and President
" We are very fortunate to be owned by the Crown Family, who takes the long view. They have demonstrated their commitment to this community, to the employees, and to the brand for decades, but it really shows when times get tough. I've been in close contact with them since the outbreak, and the question they always ask is, "What can we do to cushion the impact on our employees and the community overall?" Their posture is to keep pressing forward with our capital projects to ensure we continue to lead the industry in terms of the quality of the experience. We want every guest to leave here feeling transformed, and we are not shying away from our commitment to that promise. We hope that by continuing to invest in this community, it will help restart the economy and instill confidence in others to follow suit."
Click here for the full article.
REAL ESTATE MARKET PERSPECTIVES IN MOUNTAIN COMMUNITIES
A Short term halt that will hurt some, and long term perspective that will prove the Colorado real estate market fundamentals to be strong.
Source: Hard Money Lending- by Fairview Commercial Lending, a privately funded hard money (private money) commercial & residential lender with an A+ rating with the BBB.
"Short Term

There will be 3 major short-term impacts: defaults, a slowdown in sales, and very little new inventory. I'm assuming short term is between now and June, if the current crisis lasts much beyond June, these impacts will be substantially greater.Defaults: You will see a number of defaults in the next 60 days in many of these markets due to cash flow issues of property owners. Anyone who rents a property will feel the sting of the shutdowns of tourism and local businesses. If this lasts beyond June the defaults will soar in many of these markets, especially for those focusing on short term rentals. How many of these defaults turn into foreclosures is the million dollar question as foreclosures in Colorado take approximately six months to complete. Many of these defaults should hopefully cure in the next six months as the crisis hopefully abates.
Sales will be nonexistent: There will be basically zero traffic in the mountain towns which means out of town visitors will not be around to buy houses and sales will not occur.
New inventory will be negligible: At the same time that sales drop, inventory will be non-existent as people will keep houses off the market to wait out the crisis. Many of the homes are held in cash so they have time on their hands if they needed to sell."
Nightly rentals: This is the immediate impact. All reservations were canceled and many of the nightly rental companies like VRBO were mandating refunds for bookings. The property owners that rely on these bookings have a serious cash flow issue with Spring break bookings gone and future bookings delayed until at least June so 90-120 days with zero cash flow.
Long term rentals: Long term rentals are not immune but will take a little longer to see the impact. As employment in many of the resort communities dries up due to the closing of the resorts and businesses, this will no doubt cause renters to miss their payments in 30 days or so."
Long Term: Where do we go from here?

Fortunately, long term the mountain communities will come back even stronger as they are very desirable places to both live and recreate. Even with some short-term defaults, the market will rapidly absorb these properties if they ultimately turn into foreclosures due to the lack of inventory. Furthermore, the desirability of the mountain communities will only increase as remote working becomes more commonplace and many more employees will suddenly become location neutral. Although the short term looks rather grim in the mountain towns, rest assured when the snow finally clears each town will come back stronger."
Click here for the full article .
WE ARE EXPECTING A SLOWDOWN, WILL WE SEE A BUMP INSTEAD?
In the wake of the terrorist attacks of Sept. 11, 2001, a number of people decided they'd had enough of city life, and the Vail Valley gained some new residents. The same may be true in the wake of the COVID-19 outbreak.
Source: Vail Daily
"The trend of moving to the mountains, especially by those with the means to do so, isn't new. Byrne said he works with "four or five" clients a year in normal times. He expects that to accelerate.
We feel people are going to move here in greater numbers," Stockton said. A number of those people will come from urban areas including New York City, Chicago and Miami.
"People don't want to be that close (to other people)," Stockton said. "They want wide open spaces and a mountain lifestyle."
Click here for the full article.
REAL ESTATE MARKET PERSPECTIVES IN COLORADO
You likely will see a little inventory of nightly rentals put up for sale as they are unable to cash flow due to the resorts closing early and mountain towns closing down for months. Fortunately, inventory is very limited so they should be absorbed relatively quickly with little impact on prices. Properties under 1m will continue to be in high demand.
Source: Hard Money Lending- Fairview Commercial Lending is a privately funded hard money (private money) commercial & residential lender with an A+ rating with the BBB.
" Colorado is a unique real estate market that overall has outperformed the nation due to strong demand from employers and relocation. These trends should continue into 2020 albeit at a slower pace. To get started on the predictions, it is important to separate Residential trends from commercial trends since each could be impacted very differently in 2020. In the first half of the year real estate throughout Colorado will stagnate with very few transactions as the market copes with the depth of the pandemic
Mountain/Resort towns: Depending on the market, below around 1m is still very hot in most mountain communities. There are a couple factors that will continue to drive this price point. First, there is a huge desire to live in many mountain communities from individuals that are location neutral (aka can work from anywhere and are choosing a lifestyle). Along with net migration into the mountains, inventory at this price point is very low due to the high cost of building in the mountains. The high building costs are due to lack of buildable land and labor costs in these areas. Along with high cost of building in resort areas, the inventory is also being further constrained as more homes are used for nightly rentals (returns are significantly higher than for traditional monthly rentals). This is a huge issue in most mountain communities and will continue into 2020 and beyond. You likely will see a little inventory of nightly rentals put up for sale as they are unable to cash flow due to the resorts closing early and mountain towns closing down for months. Fortunately, inventory is very limited so they should be absorbed relatively quickly with little impact on prices. Properties under 1m will continue to be in high demand.

The high-end markets are going to be interesting. Most high-end buyers are heavily invested in the stock market. Due to the virus, we will see a substantial pull back on purchases. On the high end, I see slight decline in many mountain areas in 2020 as the market continues to wobble. The one note is large ranch properties. These will be increasingly difficult to sell due to lack of demand and considerable increases in supply. "
Click here for the full article.
NATIONWIDE REAL ESTATE UPDATE
The latest nationwide real estate market analytics: the market paused... What's going to happen next?
Source: Forbes - Analysis based on the latest Realtor.com numbers
"It's no surprise sellers who don't have to sell right now are rethinking listing their homes. Buyers who aren't under pressure to purchase a home are also pulling back. Inventory declines, a key market indicator, are also slowing. "We are seeing buyers hesitating as much as sellers now. In February, we had lots of buyers out there actively looking and not enough inventory," Hale recalls.
Here's what some of the number crunching Realtor.com did for March looks like. The number of homes for sale declined 15.7% year-over-year. Despite the decline, the national median listing price grew 3.8%, to $320,000. When Realtor.com looked at the weekly data, including the last two weeks of March as the coronavirus crisis hit more parts of the county, listing prices were growing at the slowest paces for 2020. "The data is constantly evolving as we look at weekly numbers," Hale notes."
Click here for the full article.