Our monthly market update is based on statistics and data provided by the Colorado Association of Realtors.
SELLERS' MARKET
In February, the same trends we've seen unfolding over the past months continued: the sellers' market characterized by fewer listings and strong demand kept pushing prices up.
Affordability is getting lower, and we'll see how much price increase this market can bear. With the recent events related to COVET 19, resilience of buyers will likely be tested.
The National Association of Realtors notes that the same trend is happening all over the country: "The recently released January ShowingTime Showing Index® saw a 20.2 percent year-over-year increase in showing traffic nationwide. All regions of the country were up double digits from the year before, with the Midwest Region up 15.7 percent and the West Region up 34.1 percent. As showing activity is a leading indicator for future home sales, the 2020 housing market is off to a strong start, though it will be important to watch the spread of COVID-19 and its potential impacts to the overall economy in the coming months."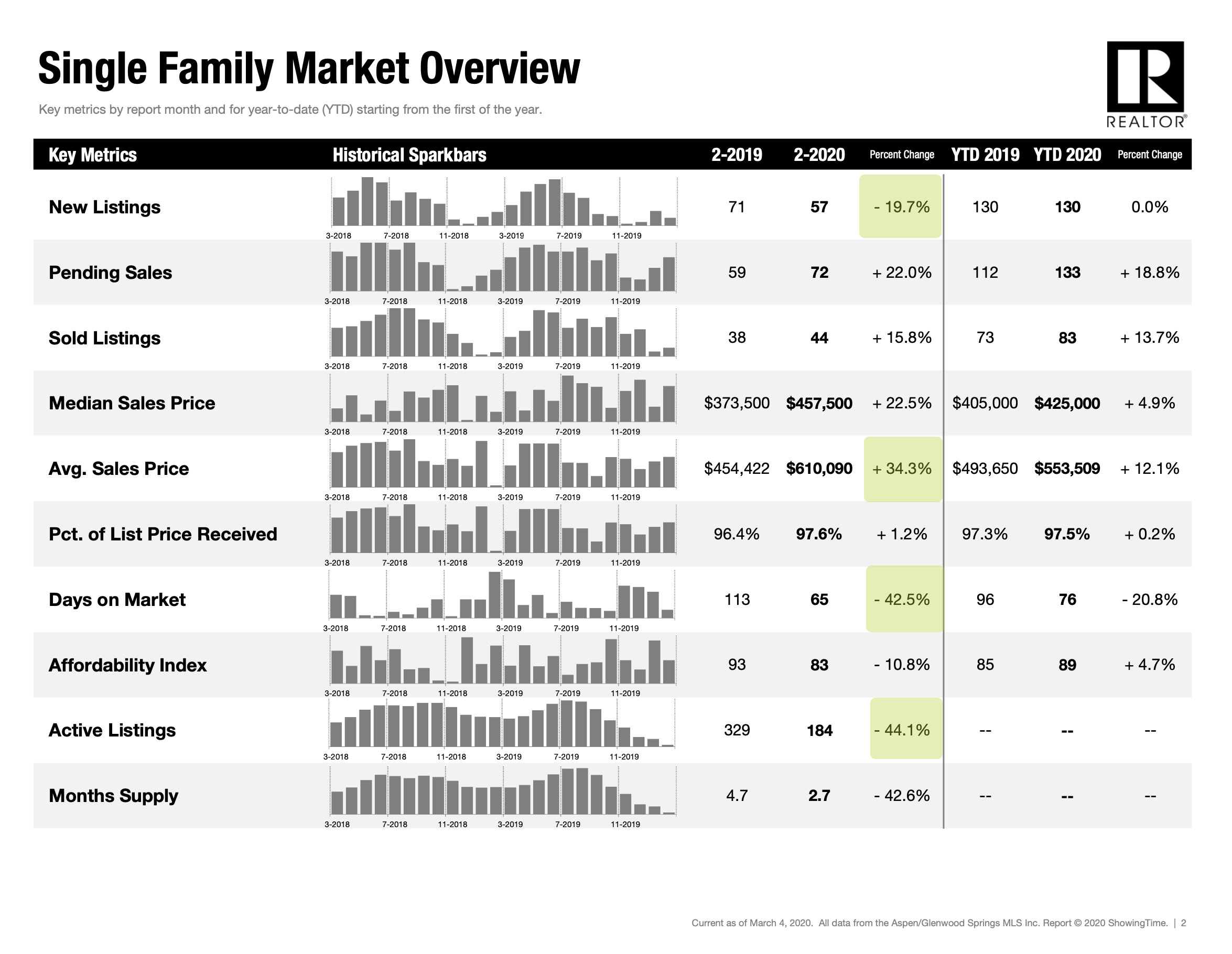 Single family dwellings are a HOT COMMODITY! And they are hard to find... New listings are down from an already low point. We are headed towards the Real Estate season with an extremely low inventory, so houses sell quick and for a high price tag. Buyers jump on it as soon as they're out!
Days on the market are down 42.5% compared to February 2019, active listings are down 44.1% and new listings down 19.7%. If you are thinking about selling a property, this is an amazing time to do so! Contact us, and let's talk!


The appetite from buyers has been growing all year and accentuated last month. February, usually a slow month, saw 61.5% more condo and townhomes being sold than in February 2018!!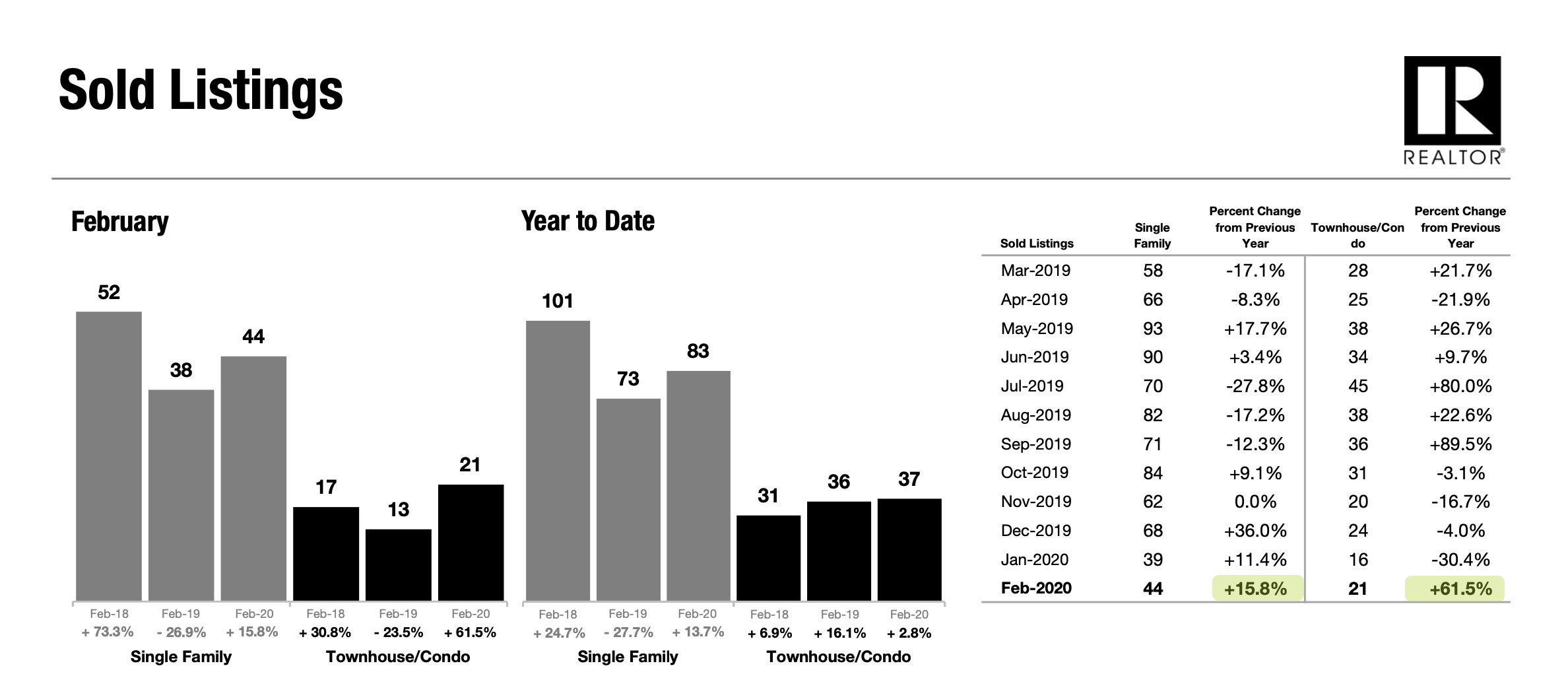 We started March with the lowest inventory we've had in over a decade. We'll be looking closely at buyer's reaction to the recent events. Sellers will still be in a historically good situation going into Spring and the Real Estate season. The inventory is low enough to cushion a slowdown in buyer's appetite. Stay tuned for the March data next month, it'll tell us a lot about what the market will look like when the busy season comes around!