Our monthly market update is based on statistics and data provided by the Colorado Association of Realtors.
In December the inventory on the single-family home market was rock-bottom low, pushing prices higher, and incentivizing interest towards condos and townhomes. It was a great opportunity for potential sellers to list their homes, instead of waiting for Spring and the official start of the Real Estate season... But it seems like it's always Real Estate season in the Roaring Fork valley!
We've seen new listings go up in January, and motivated buyers were ready: all new listings got quickly under contract and despite having more houses put on the market daily, inventory went down dramatically, especially in the lower valley, New Castle and Rifle.
UPTICK IN THE NEW LISTINGS...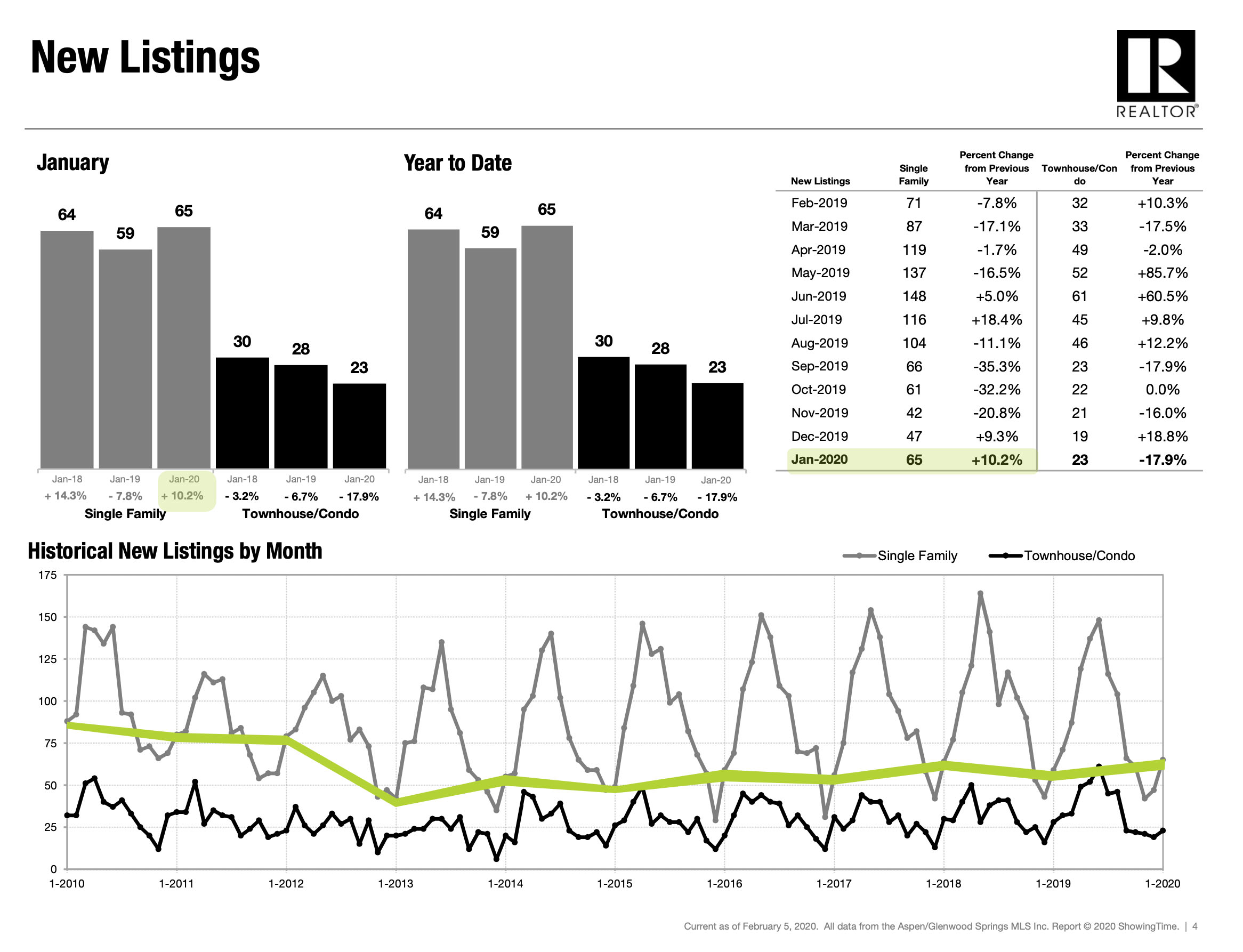 ...But they didn't last long!
The most definitive characteristic of this market is how numerous and motivated buyers are. The uptick in new listings at the beginning of the year were quickly offset by buyers: pending sales were up 18.9% for single-family homes, and a staggering 62.5% for condos and townhomes!
The aftermath is: we are at the lowest point in inventory we've been since 2010 and earlier. There is only 2.9 months of inventory available for single family homes and 2.2 months for townhouses and condos.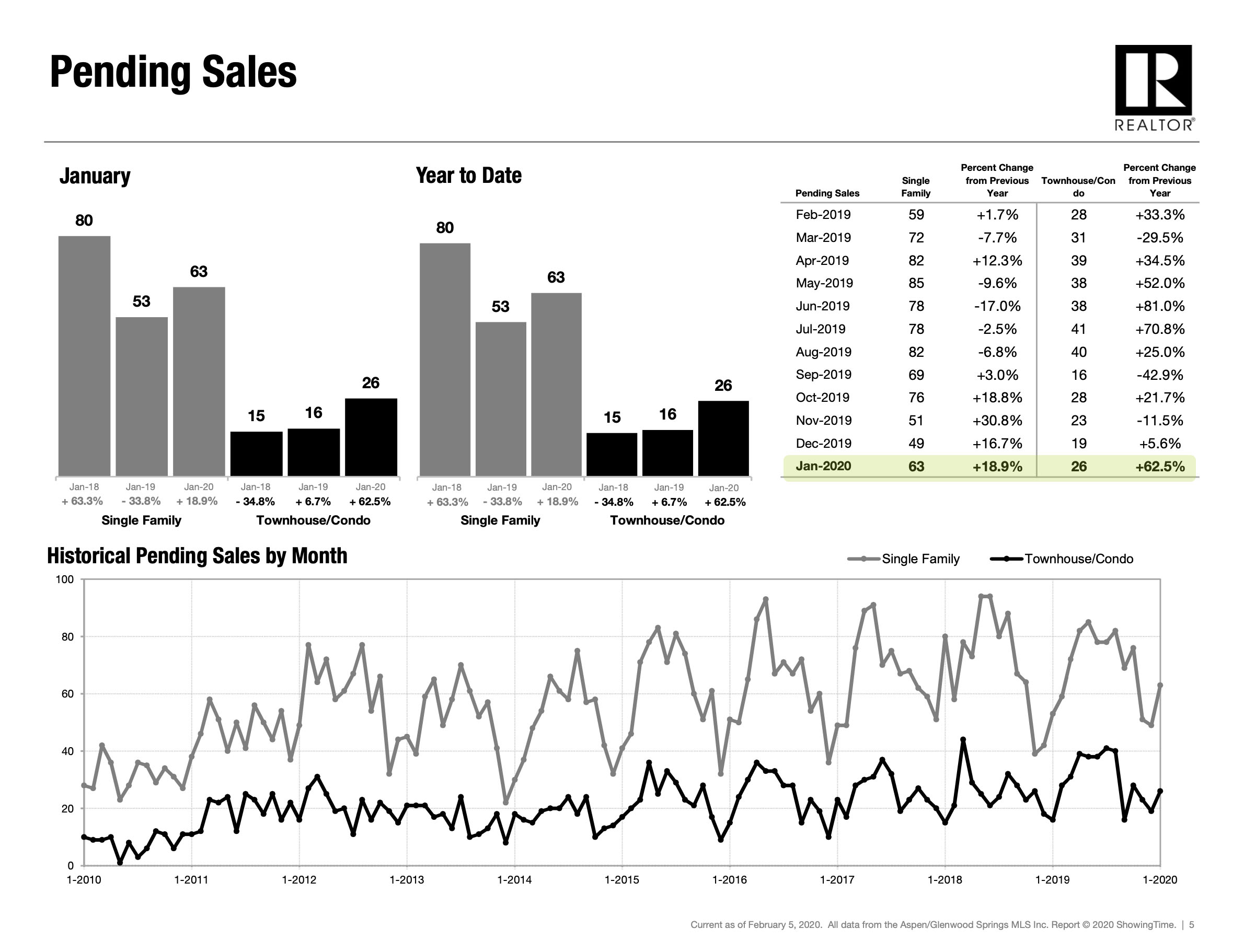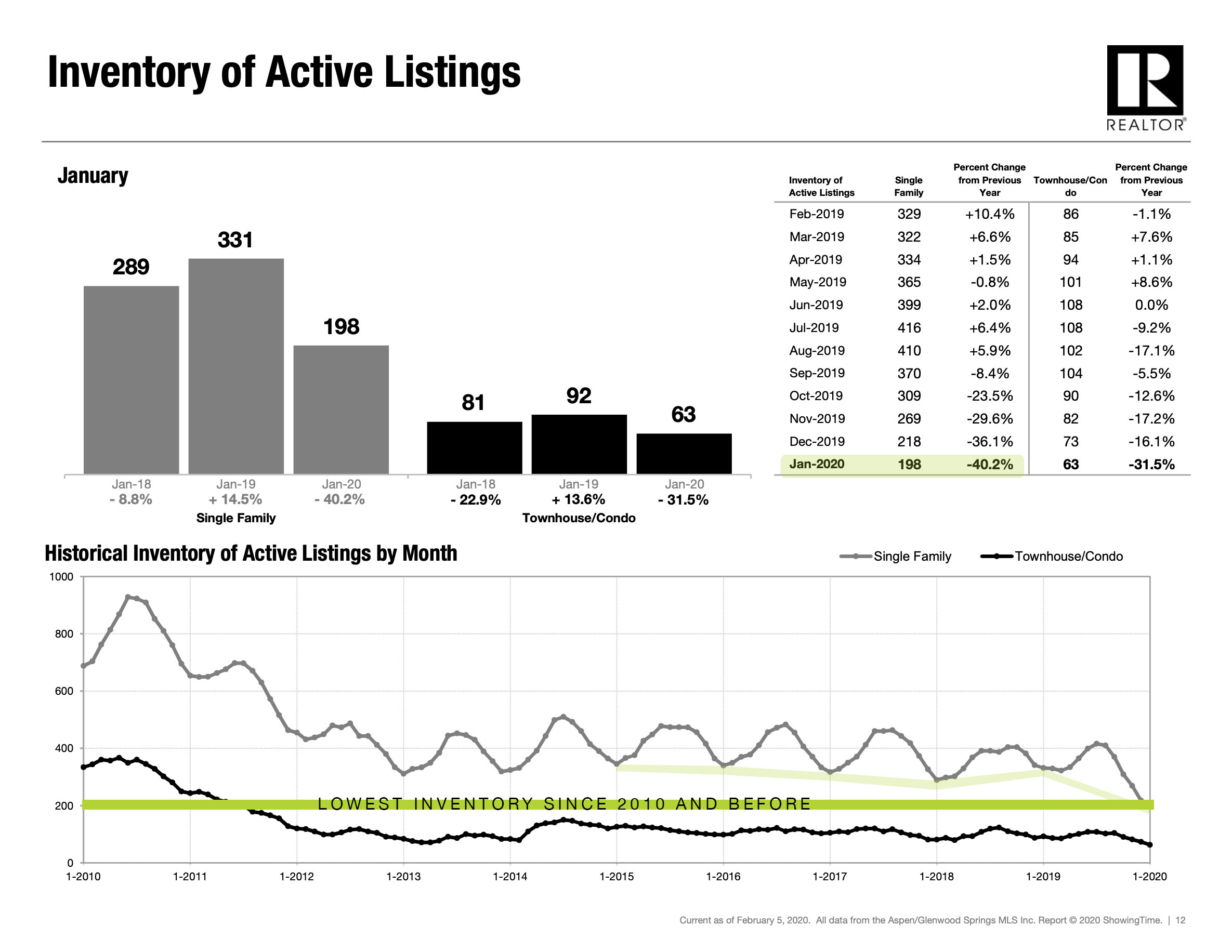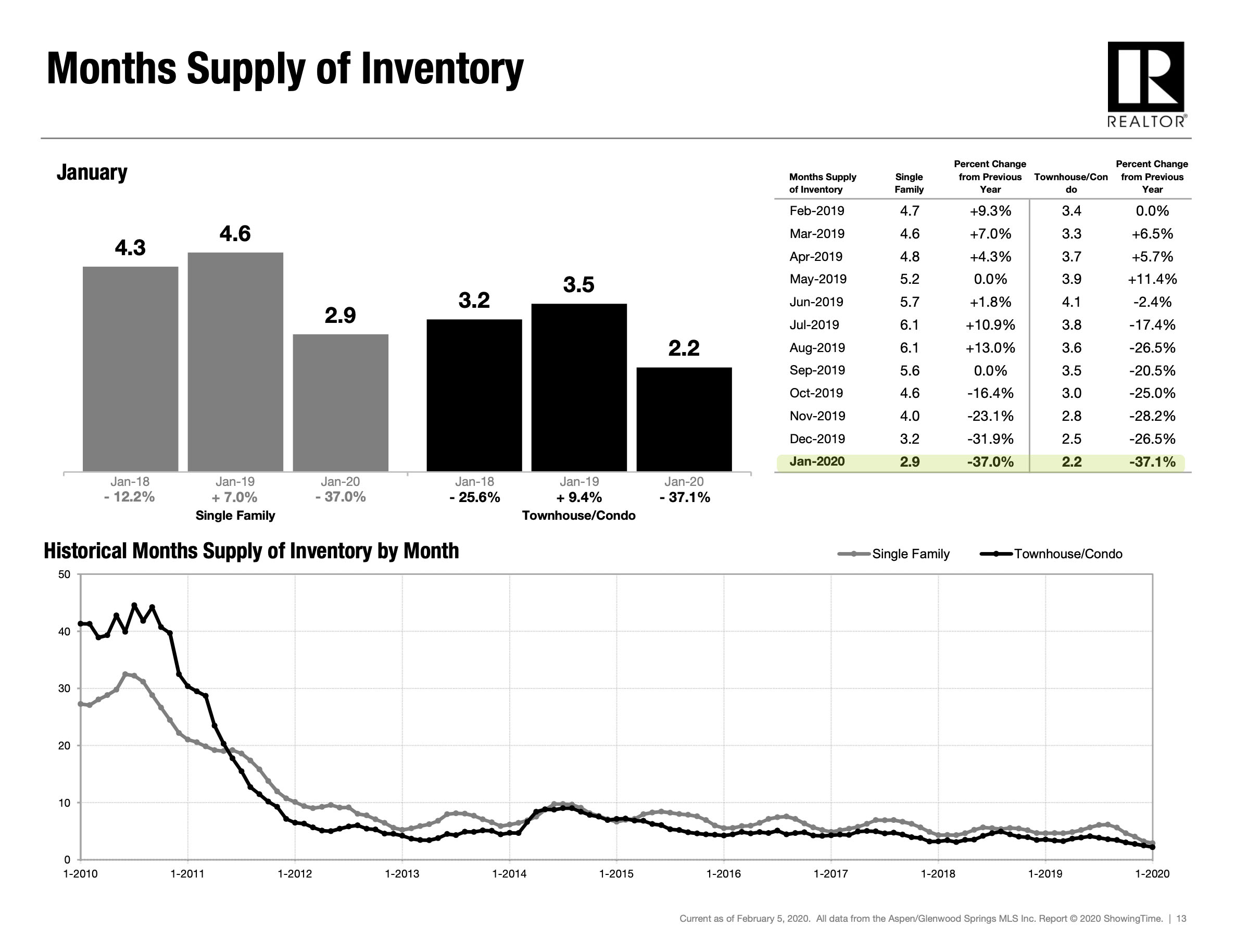 Breakdown per Town
It's interesting to note that the mid-valley has experienced an impressive price increase lately, resulting in a median sales price of $975,000 in Carbondale last month. There are lots of buyers looking in the I-70 corridor as well, and the market is tightening there now as well, only 2 months of supply left in New Castle, and even 1.1 month in Rifle for single-family homes!
Carbondale
Glenwood Springs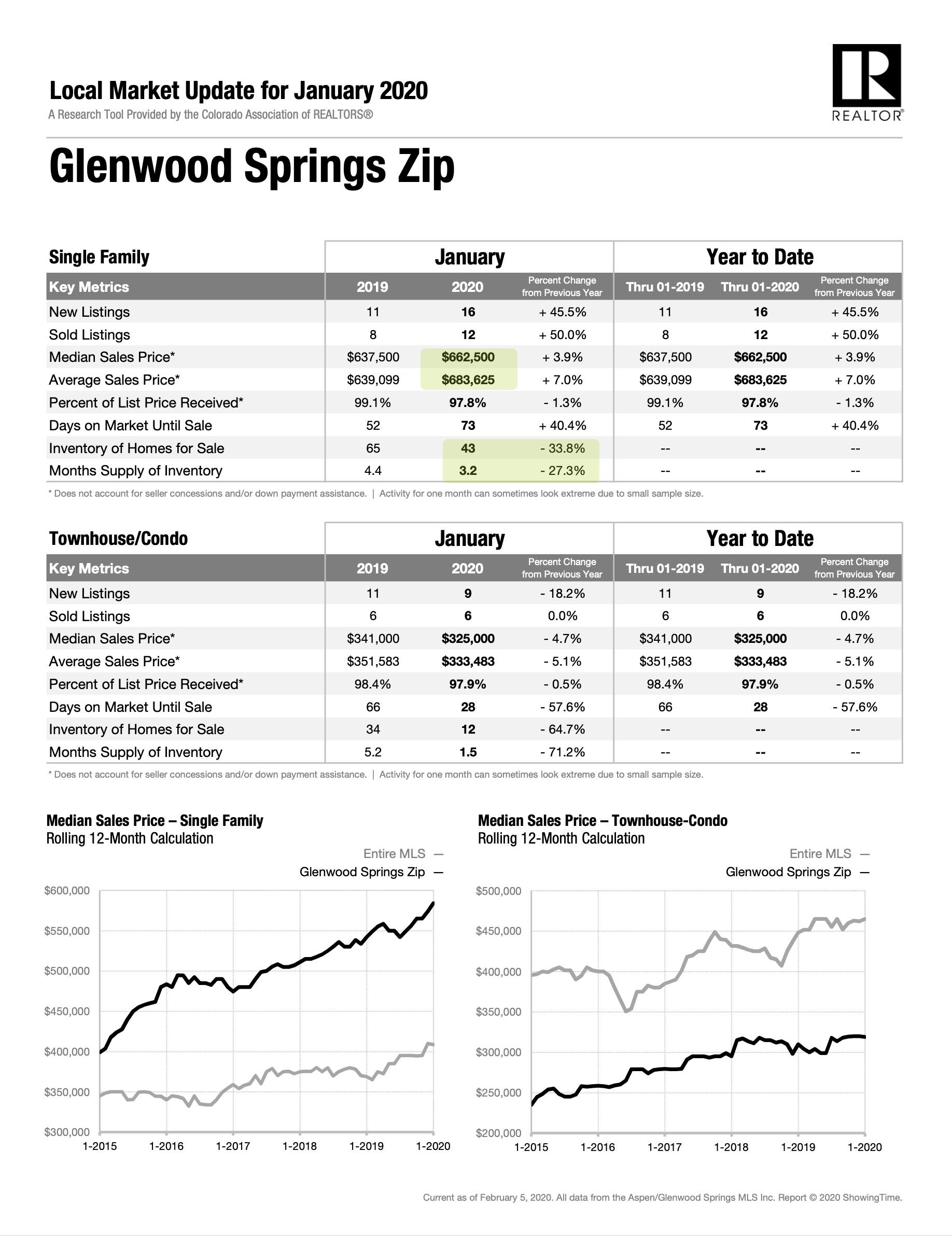 New Castle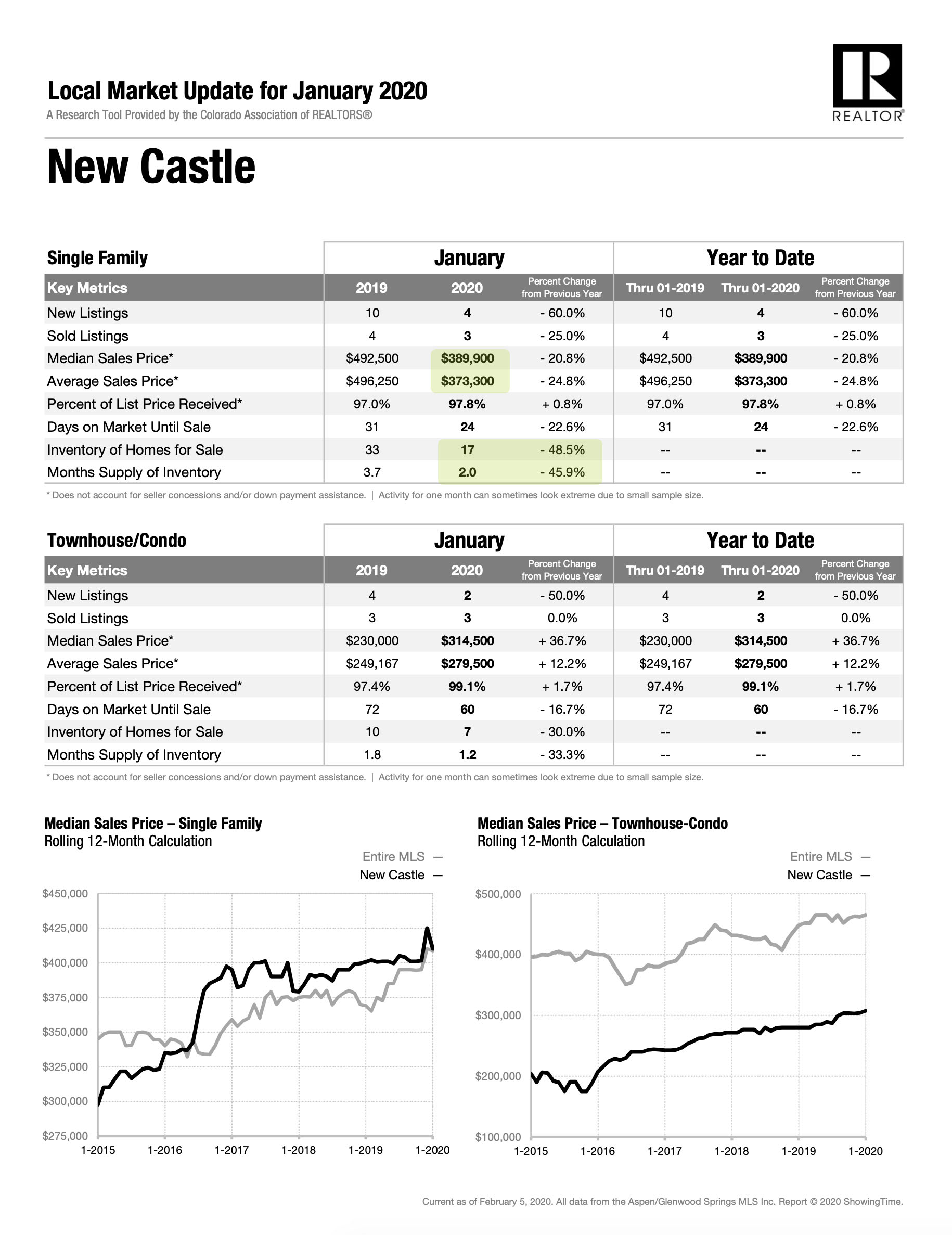 Rifle
Silt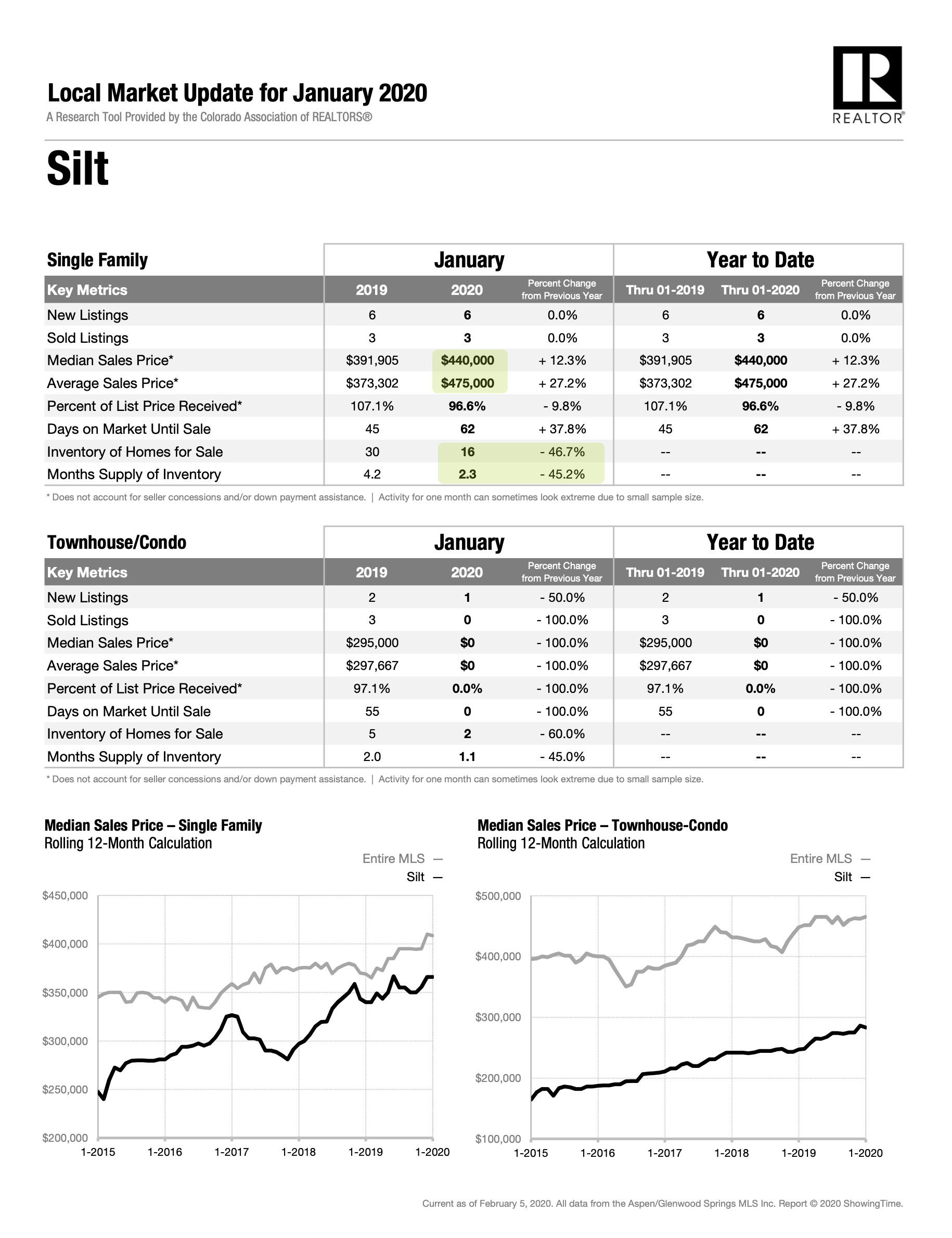 Meeker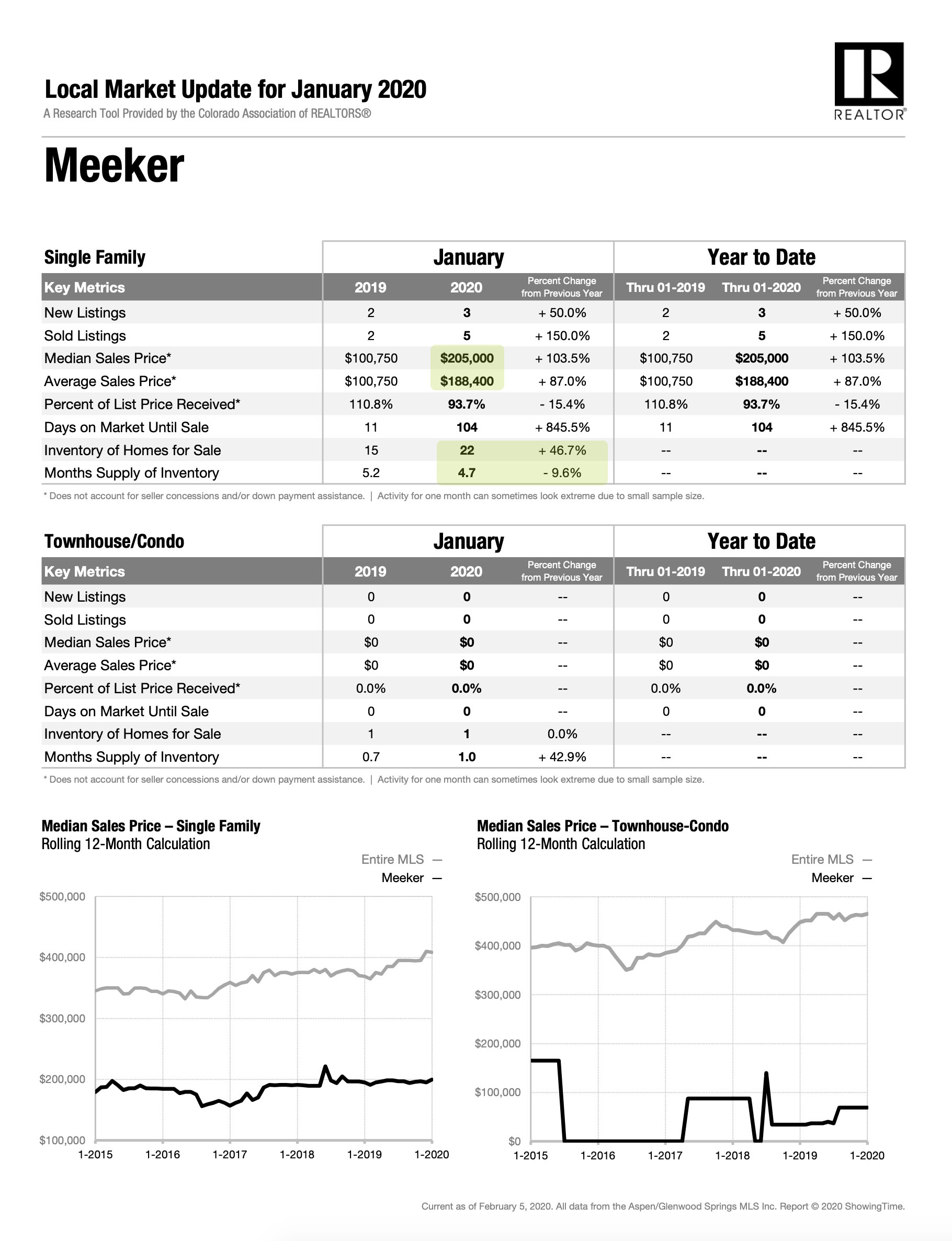 Battlement Mesa/Parachute