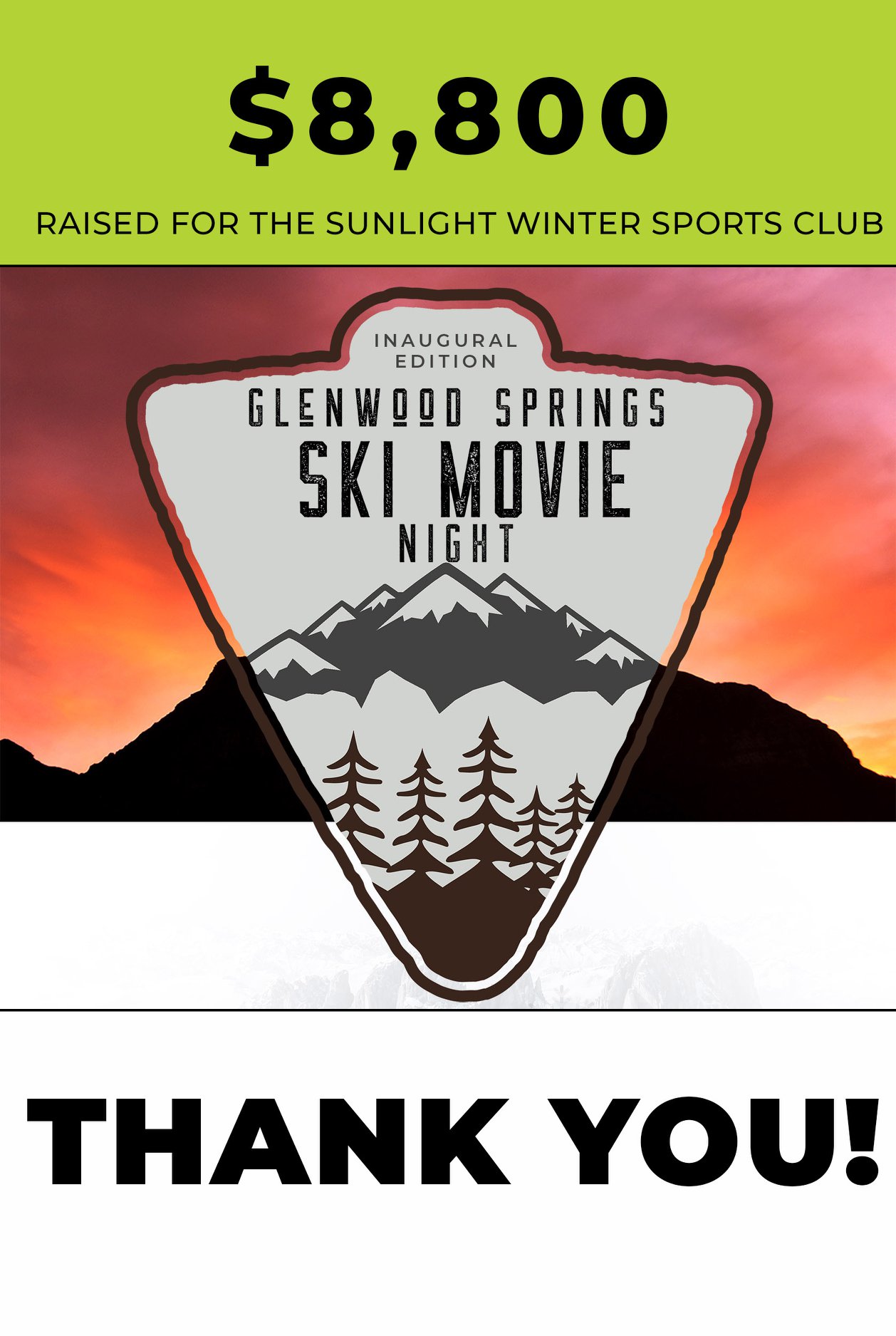 We had a very successful event at the Glenwood Vaudeville Revue on Saturday January 11, 2020. We showed a series of ski movies to a sold out crowd and raised $8,800 for the Sunlight Winter Sports Club!
The money will go to sponsoring kids to go skiing and snowboarding that can't afford it. We want to share the gift of playing in the mountains!
Keep your eyes peeled for spring paddling event!
Thank you to Integrated Mountain Properties for being title sponsor of the event, and the Vaudeville Revue for hosting!
Thank you to all the local businesses who donated and helped us raise money:
Yule Creek Cabin
Brava
Glenwood Cavern Adventure Park
the Goat
Cripple Creek
Sunlight Snowmobile
Ragged Mountain Sports
White Horse Yoga
Cashin Chiropractic
Corey Johnson Dentistry
Brian's Bench
Sopris Crossfit
White House Pizza
Village Smithy
Carbondale Beer Works
True Nature Healing Arts
River Blend Coffee House
Glenwood Brewery
The Pullman
Curry and Masala
Summit Canyon Mountaineering
Sunlight Ski Shop
Backcountry Chiropractic
Revolution Power Yoga
Independence Run and Hike
Redstone Inn
Elizabeth Dean
Basalt Ski and Bike
River House and Avalanche Ranch
Landmark Cafe
Bristlecone
Aspen Sports
Pinwills
Click here to read more about the event.