The National Association of Realtors (NAR) released their statistic for December 2019. Let's have look on how 2019 ended, and what it's telling us about the prospect of 2020 in Garfield County!
Condo and townhomes are benefiting from this market
Following the trend observed earlier in 2019, the offer on the single family homes market is tightening further.
Consequently, buyers turned their interest towards condos and townhomes, giving this slice of the market a great boost. We are monitoring the rise of prices of single-family homes, looking for the tipping point where it will be high enough to motivate sellers to list their homes, and re-balance the market. Below are the numbers for Single family homes and condos/townhomes for Garfield County.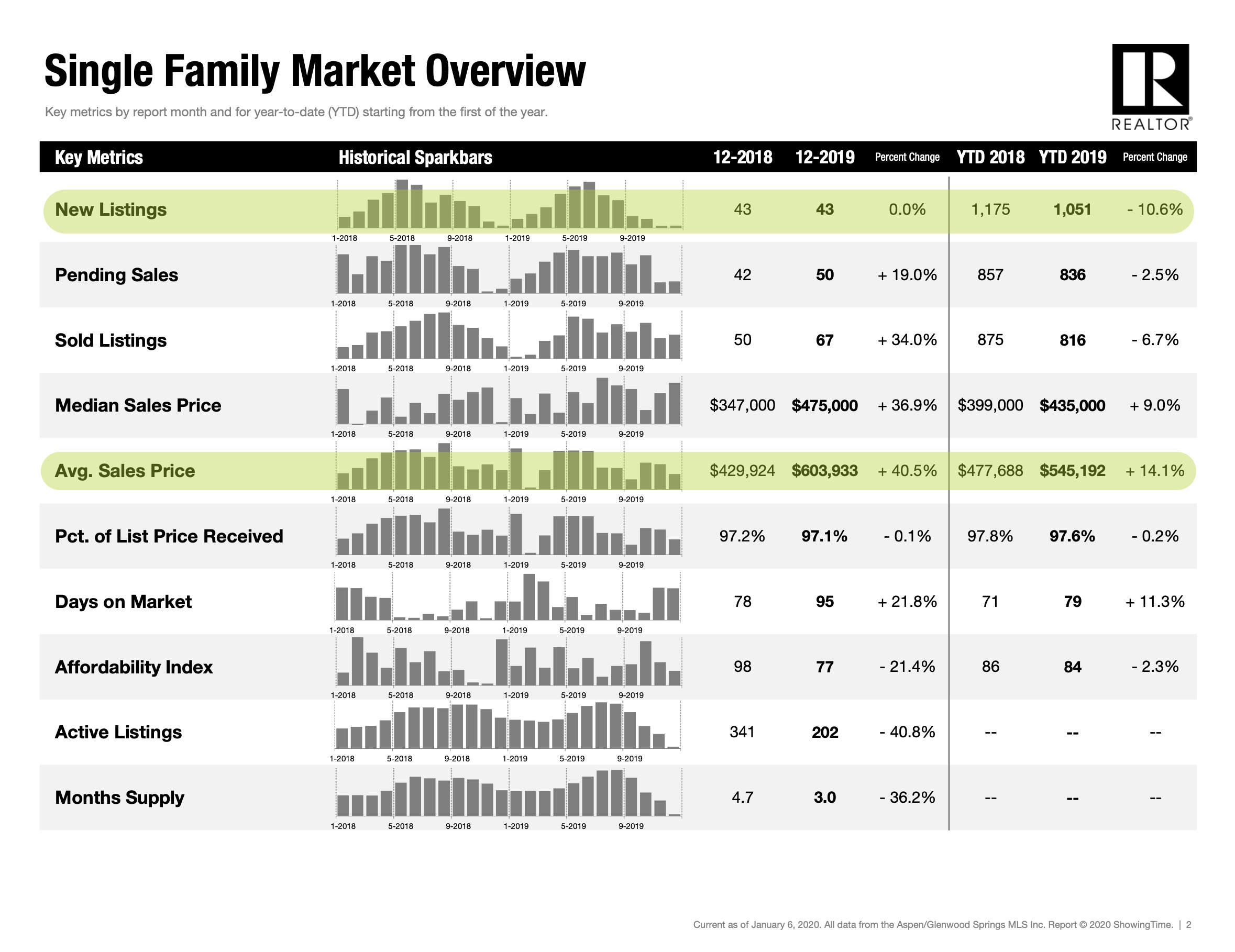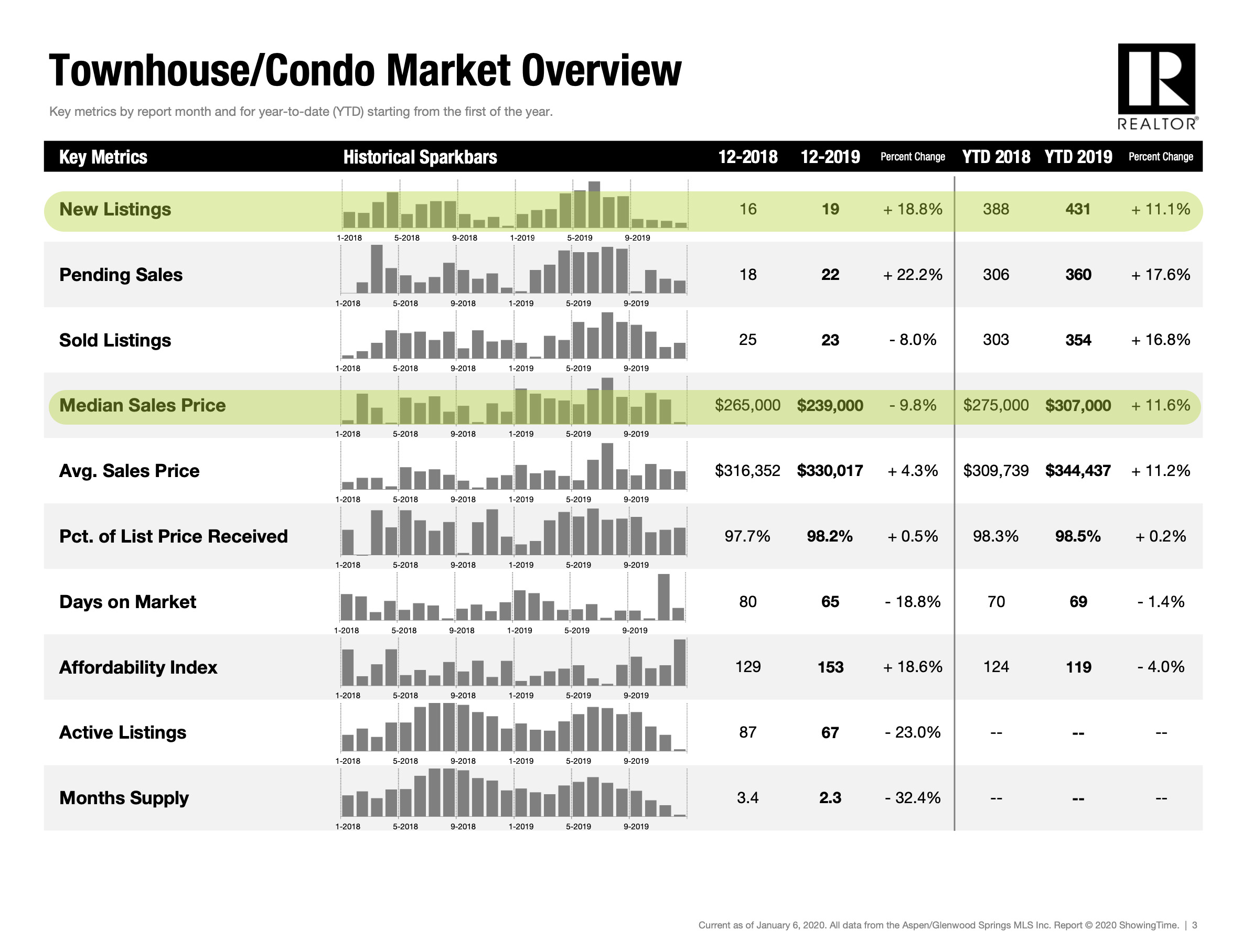 New listing stats confirm the trend: the offer on the single family homes market is tightening, giving the opportunity for more more condos and townhomes owners to put their properties on the market for an attractive price.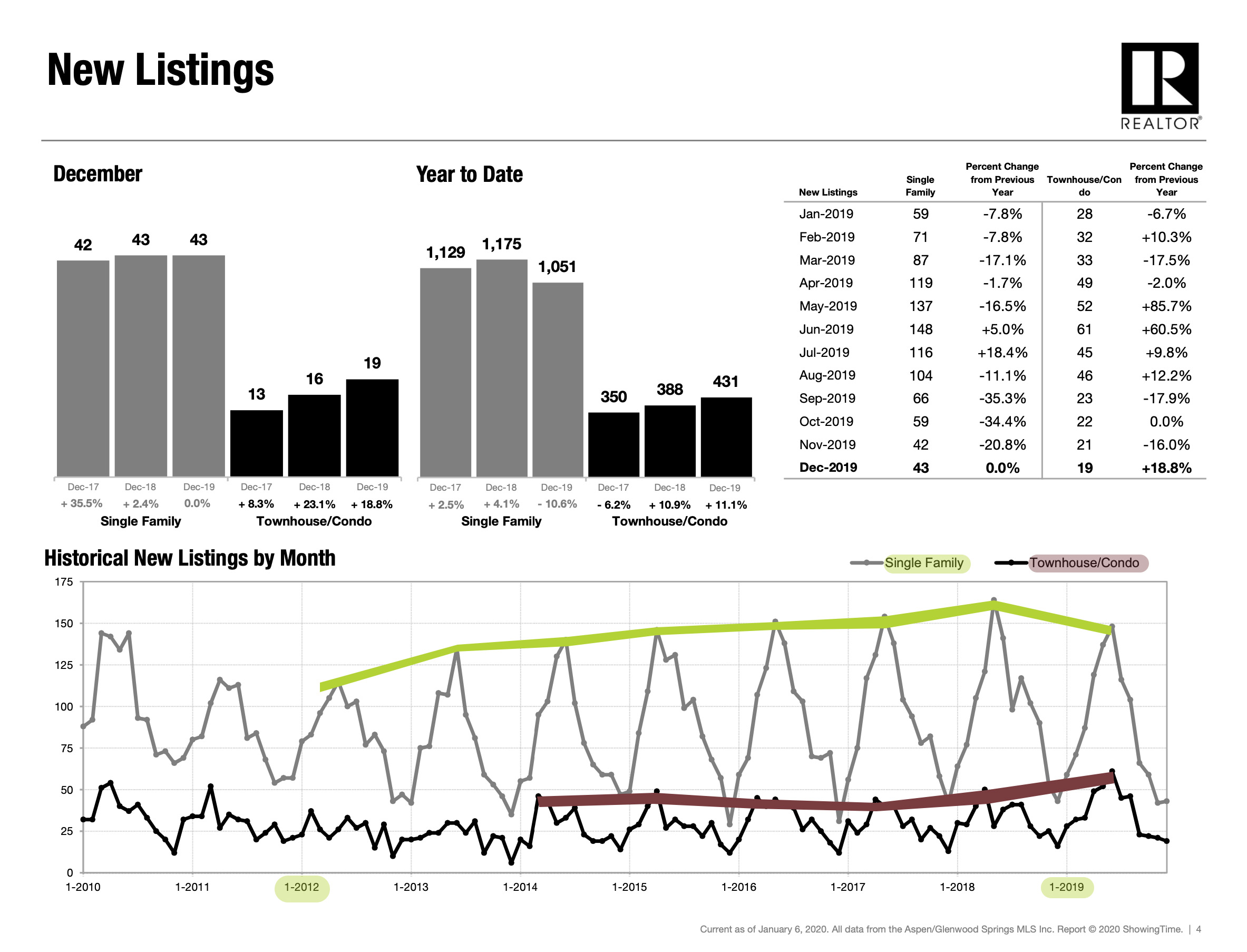 The renewed interest of buyers for condos and townhomes helped feeding a price increase despite seeing more listings being put on the market. Prices of condos and townhomes went up 11.6% in 2019, reaching a median sales price of $307,000.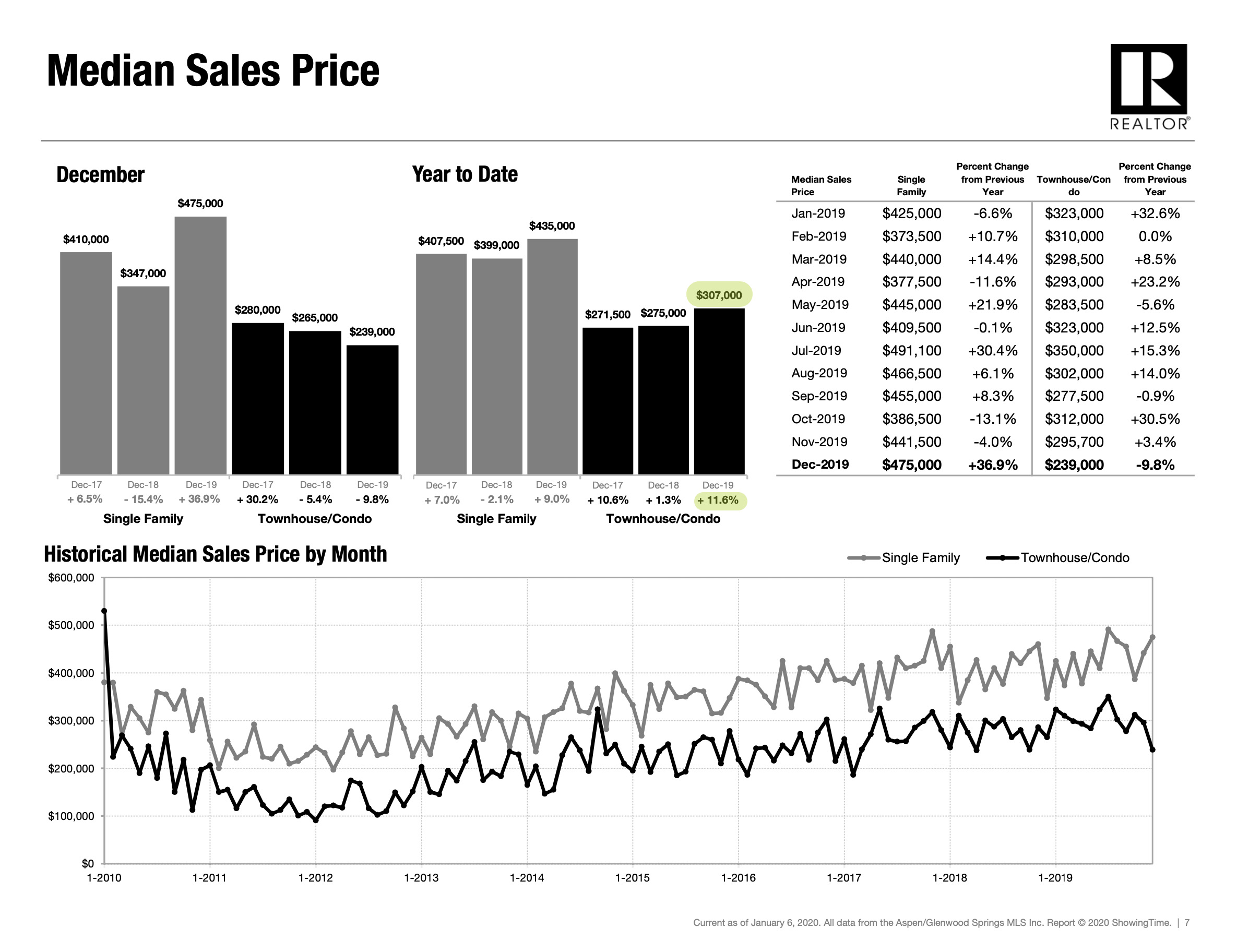 The average days on the market year to year for condos and townhomes homes is decreasing while it's now stable for the single family homes, confirming how condos and townhomes became the most dynamic area of the market.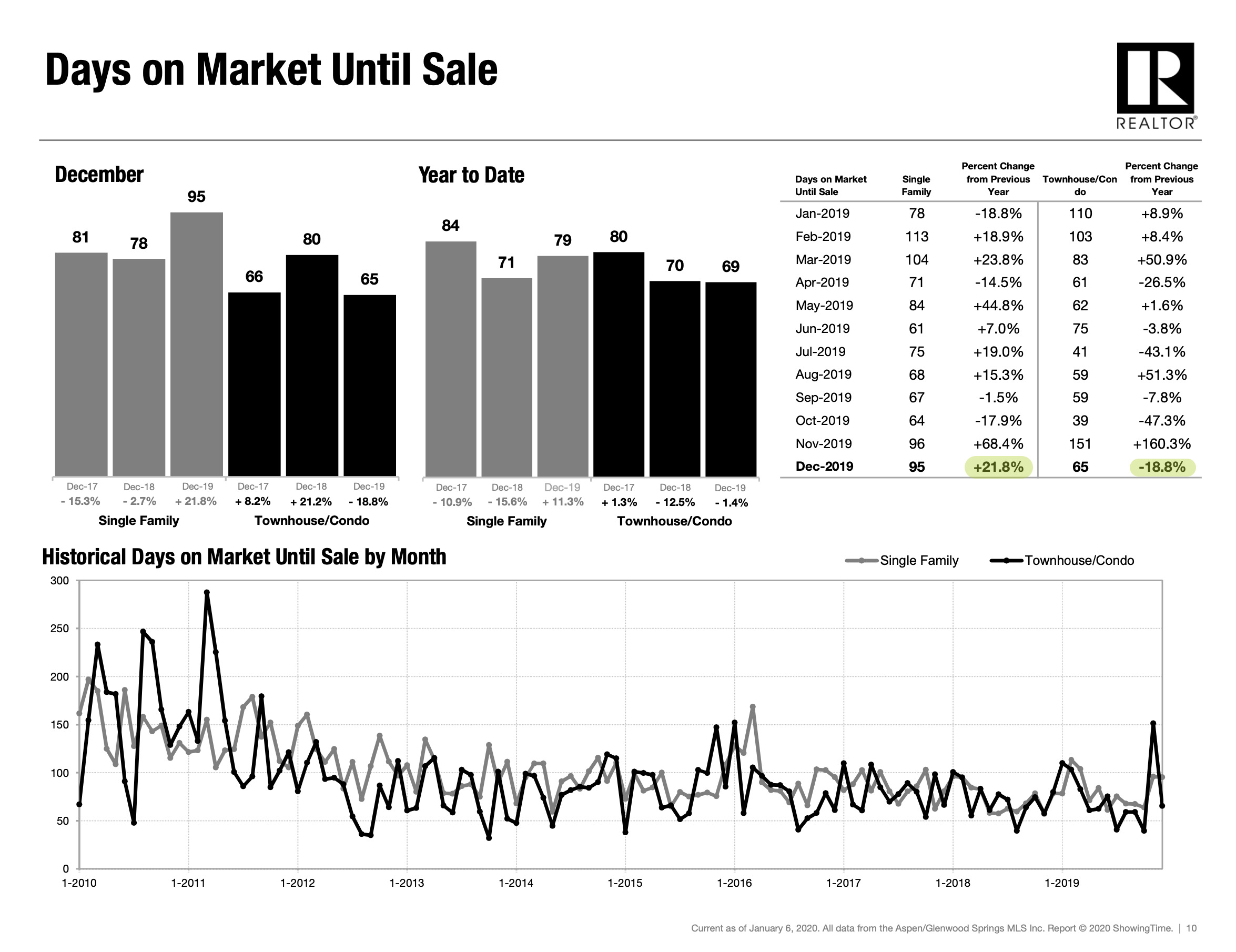 Breakdown per town
We can observe the same trend all across the area, at a different pace depending on the town. From carbondale to Silt, lack of offer on the single family home market is pushing buyers toward condos and townhomes.
CARBONDALE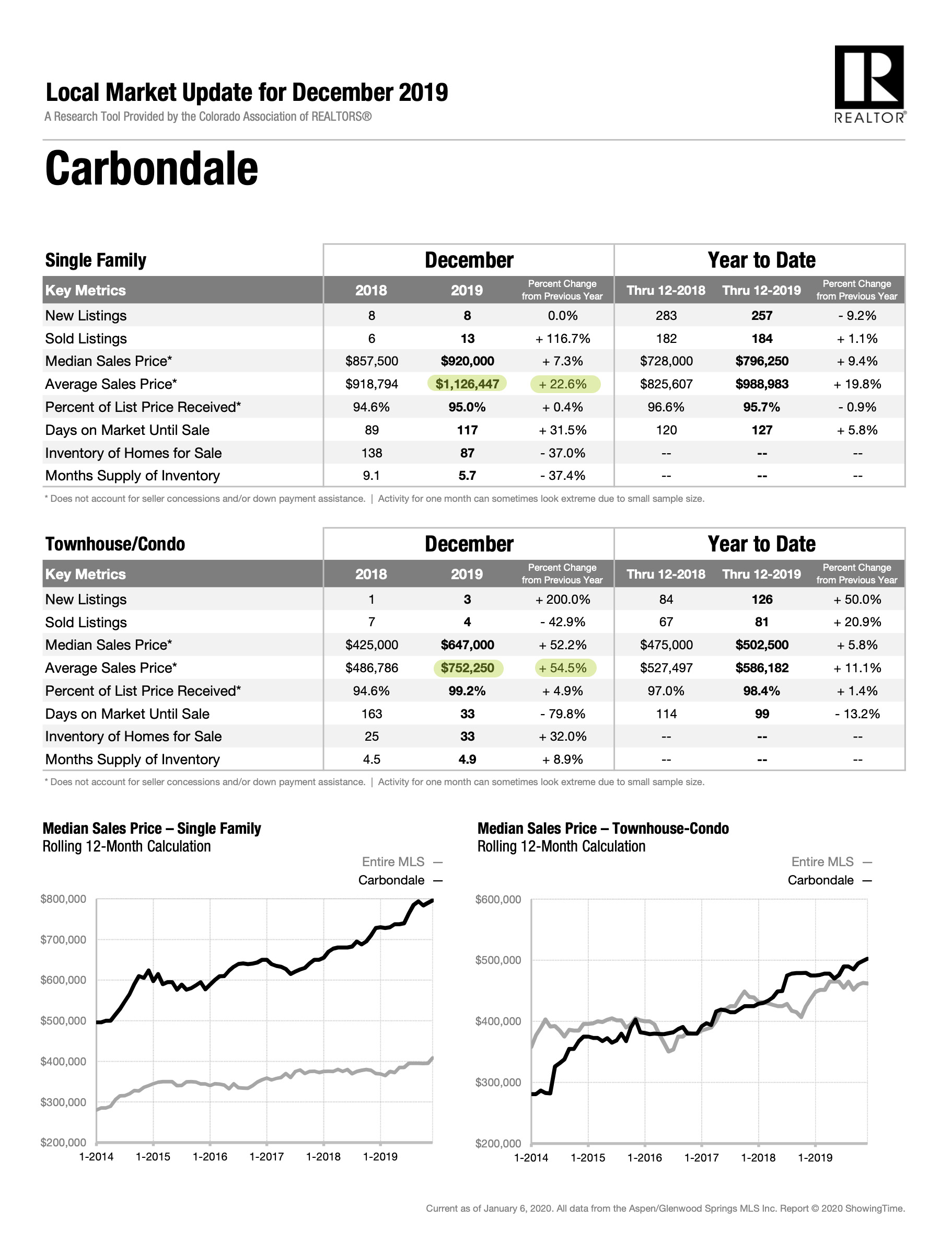 GLENWOOD SPRINGS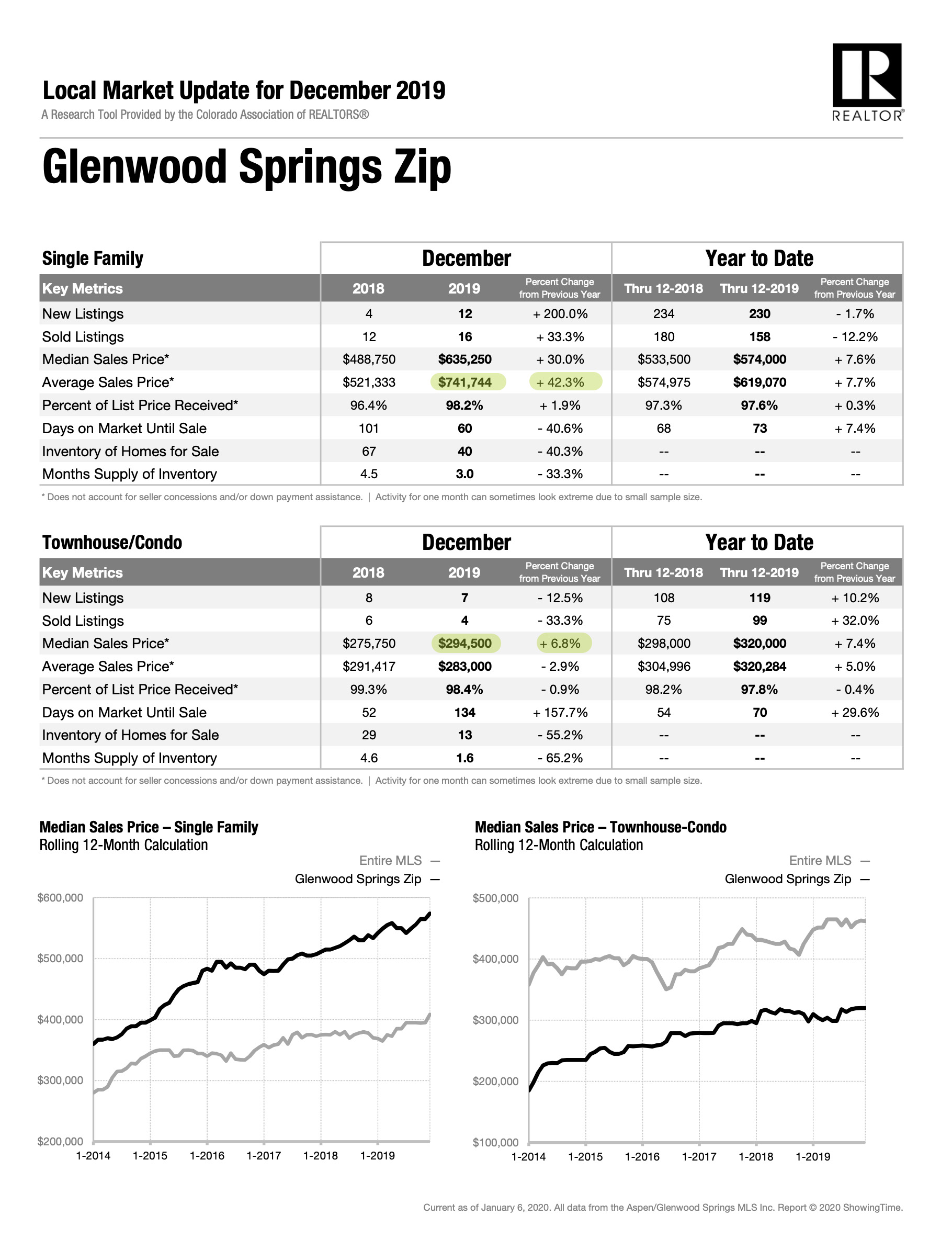 NEW CASTLE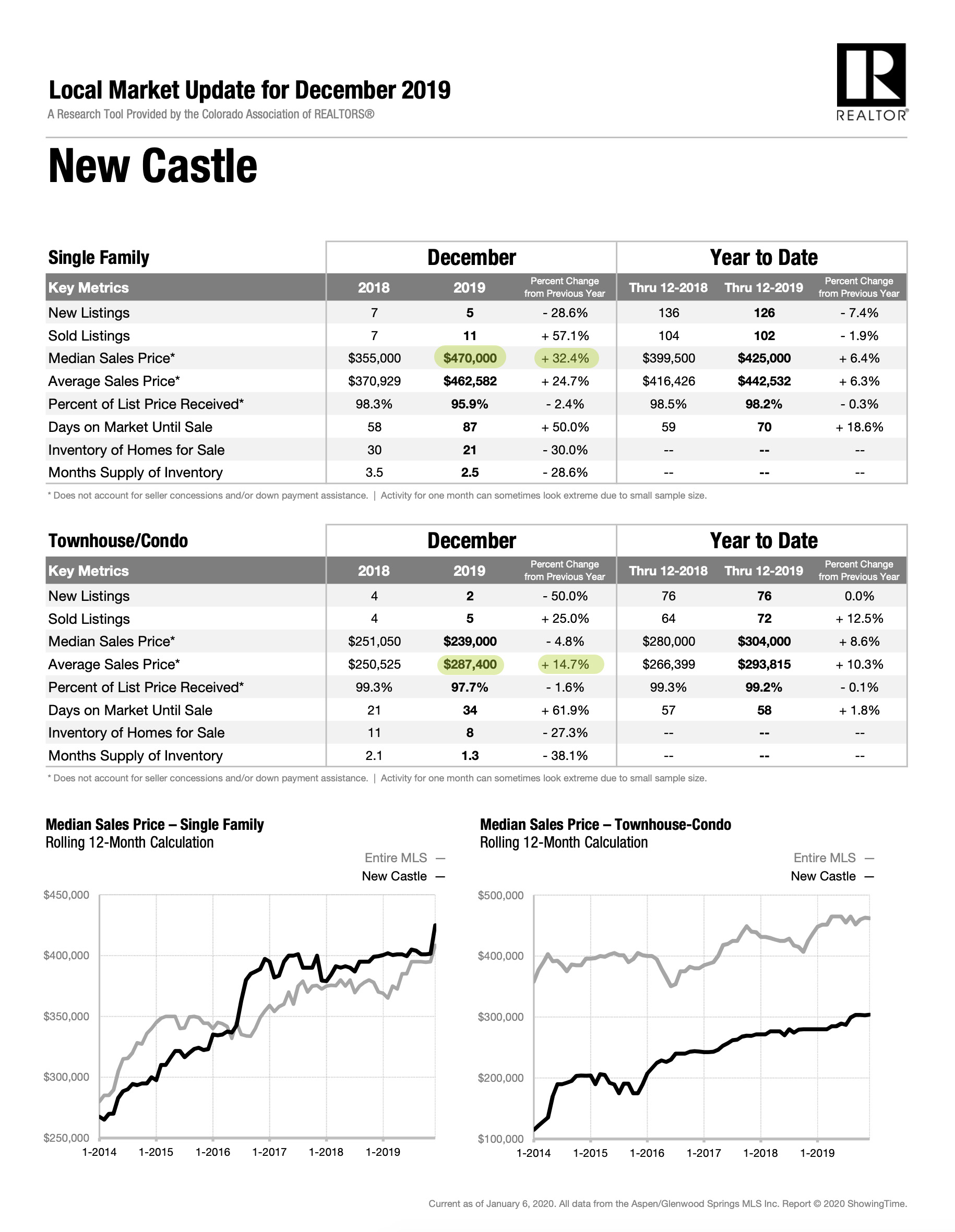 RIFLE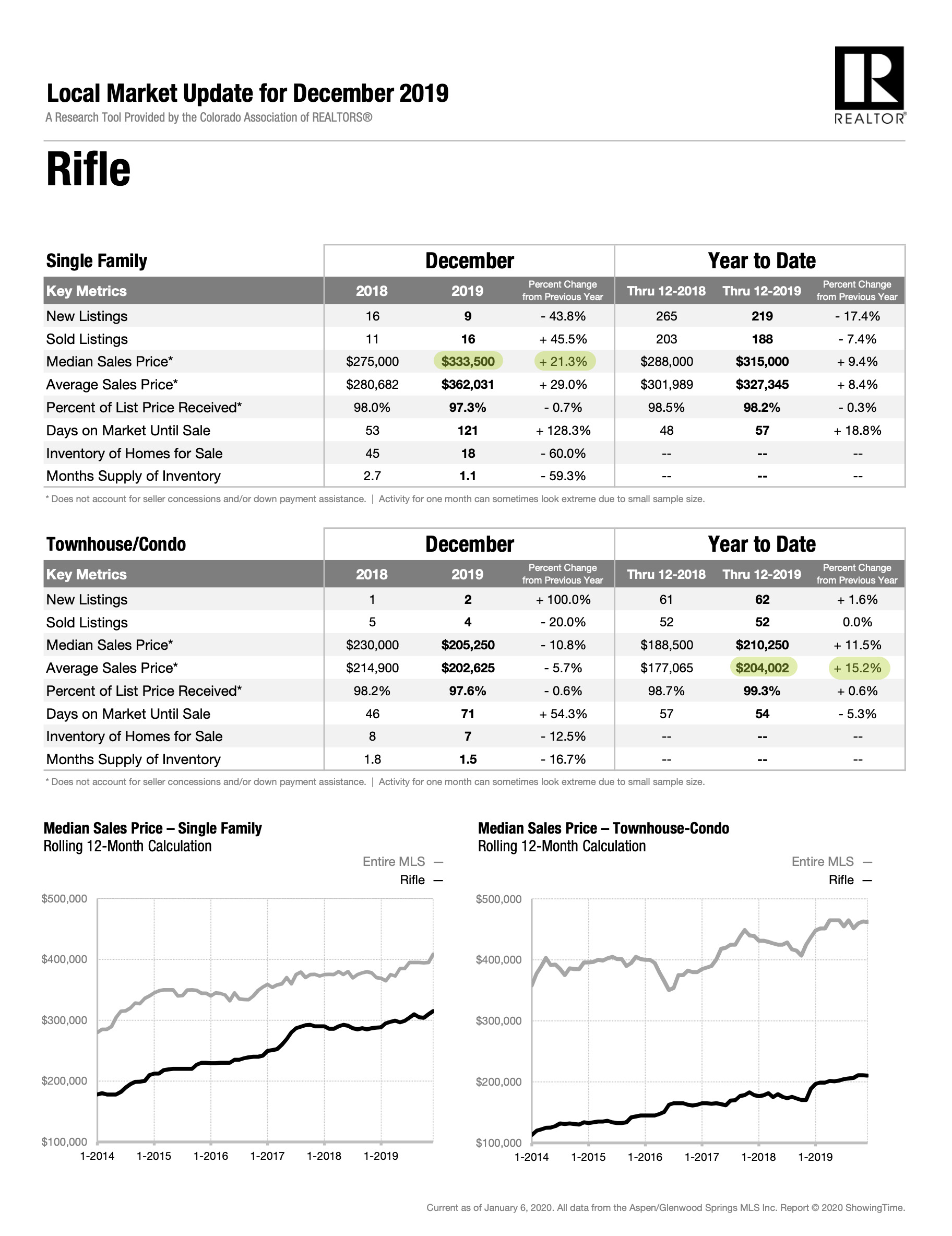 SILT