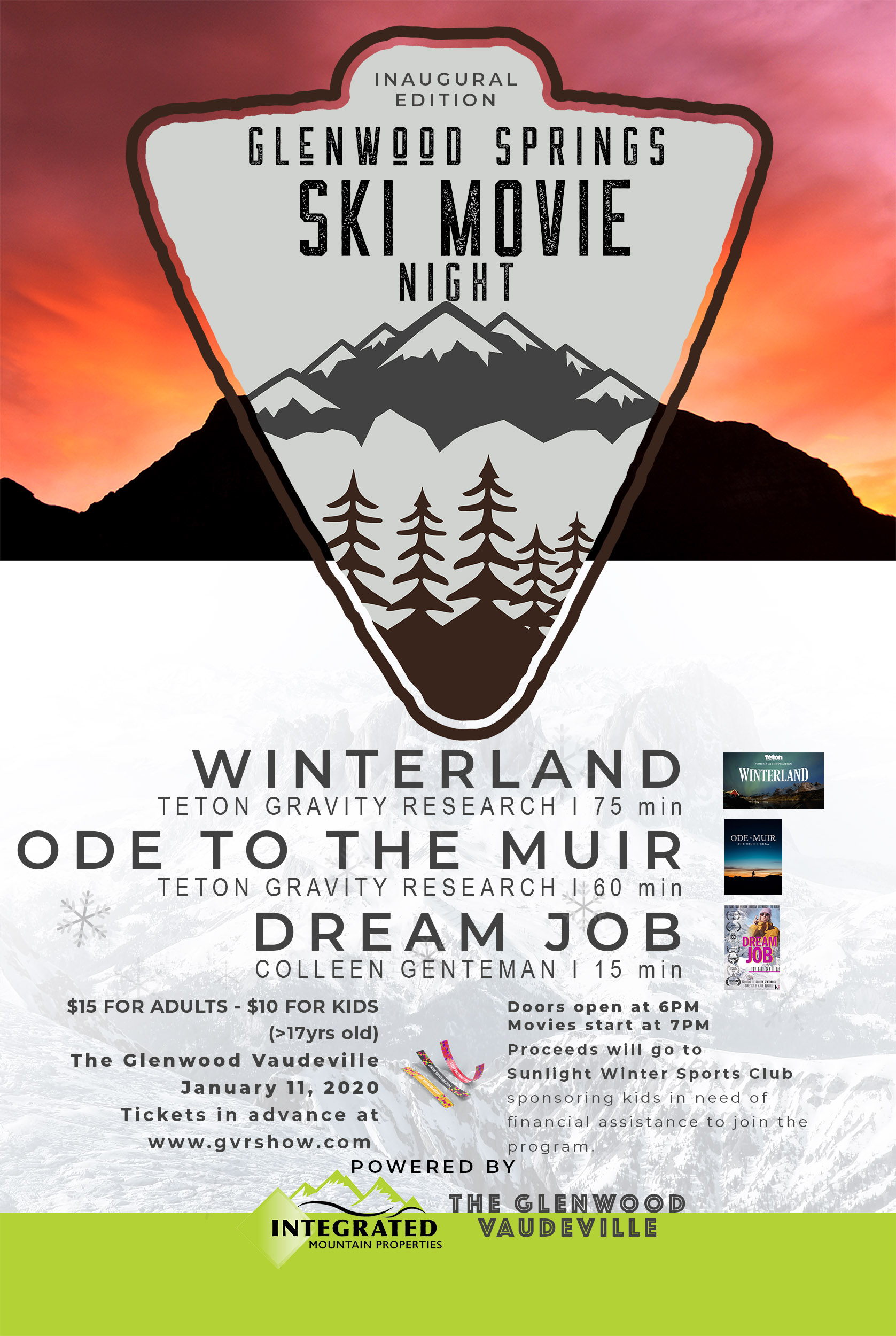 "I love skiing. I love being in the mountains. I love winter and the feeling of being in these special places when its cold, quiet and awe inspiring. I love getting fired up to ski some rowdy lines and the purity of skiing pow and the camaraderie of skiing with friends and family." - BEN WEST
Ben West is starting a new adventure, come on board!
The Inaugural edition of the the Glenwood Springs Ski Movie Night will take place on January 11th at the iconic Vaudeville theater, 915 Grand Ave. in Glenwood Springs.
This event is designed to raise funds to sponsor kids in need of financial assistance to join the Sunlight Winter Sports Club program.
$15 ticket for adults, $10 for kids include:
- A seat to watch the movies
- A raffle ticket to win prizes from our partners
- The opportunity to meet other skiers and snowboarders, and make friends to get out there with
- The opportunity to help kids join the Sunlight Winter Sports Club
Tickets for sale at the door and at www.gvrshow.com/reserve