The Colorado Association of Realtor (CAR) released the latest numbers wrapping up business in September 2019. Here is the overview of the Roaring Fork Valley and beyond.
ASPEN TO GLENWOOD
ASPEN TO GLENWOOD - low inventory / prices going up
In the single family space, inventory tightens as prices keep creeping up. Condo and townhomes see both inventory and prices ticking up.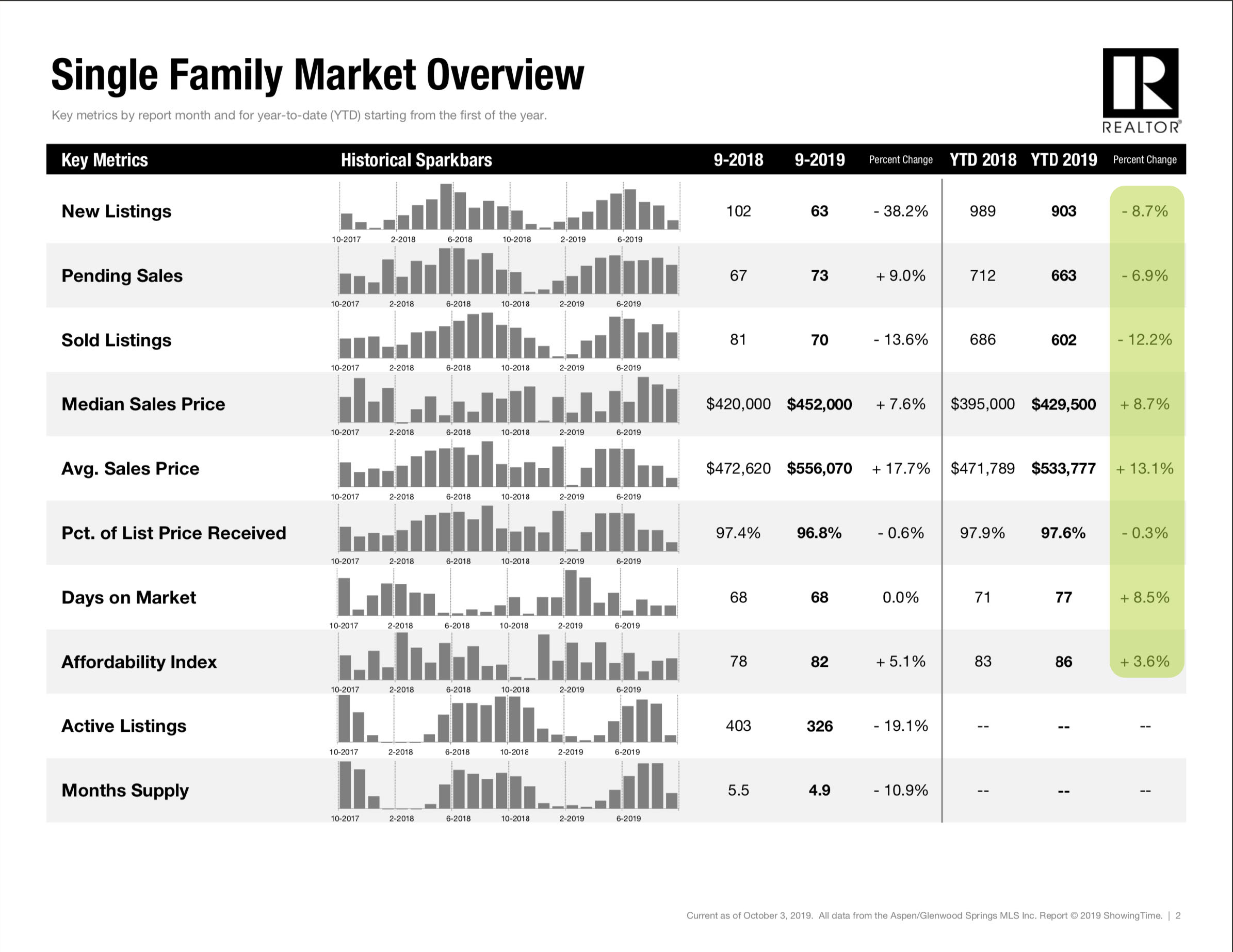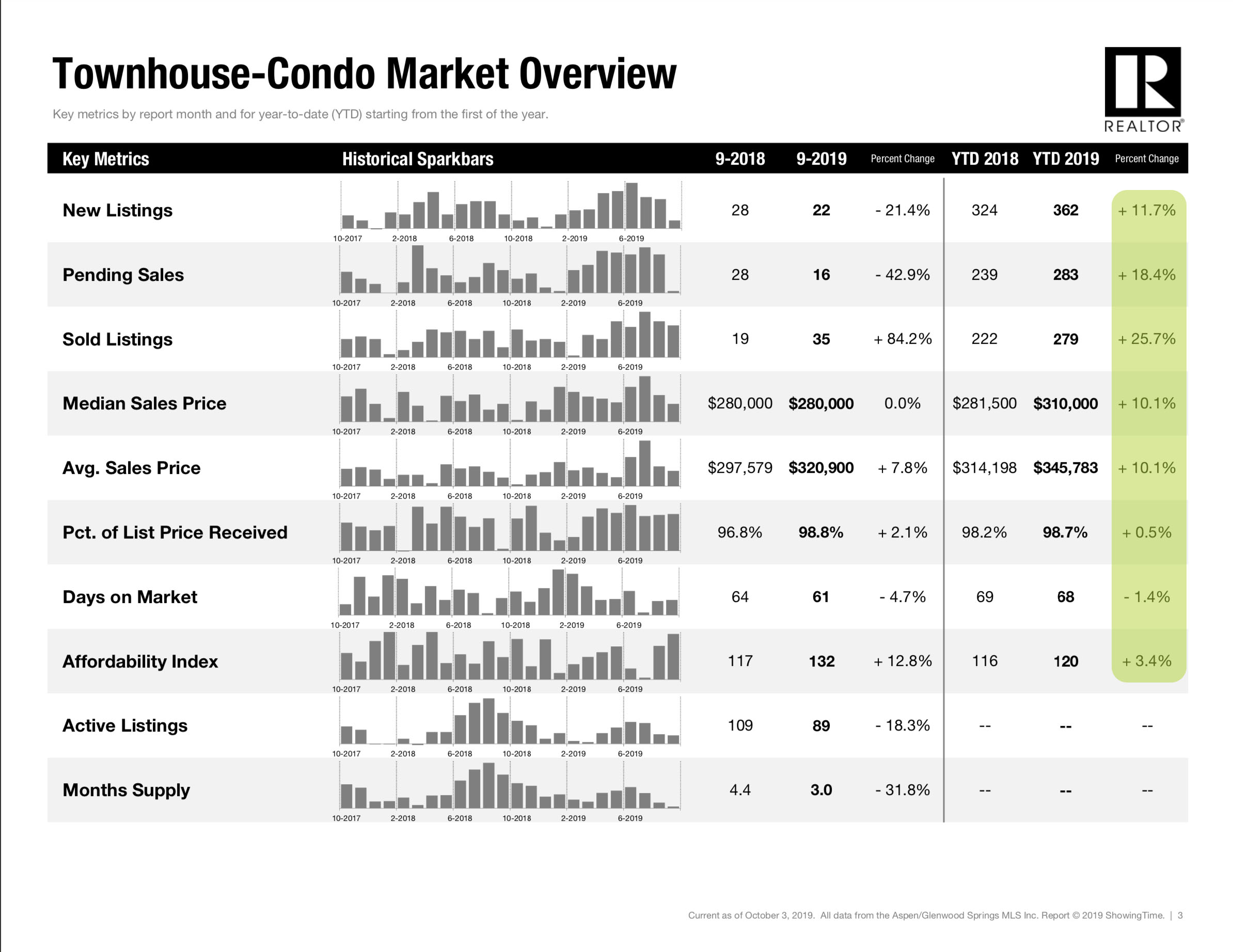 INVENTORY TIGHTENS: New listings are down year to year
We are still to hit the bottom of low season for new listings in 2019, but we can already see that the peak was lower in 2019 than it has been before in this market cycle.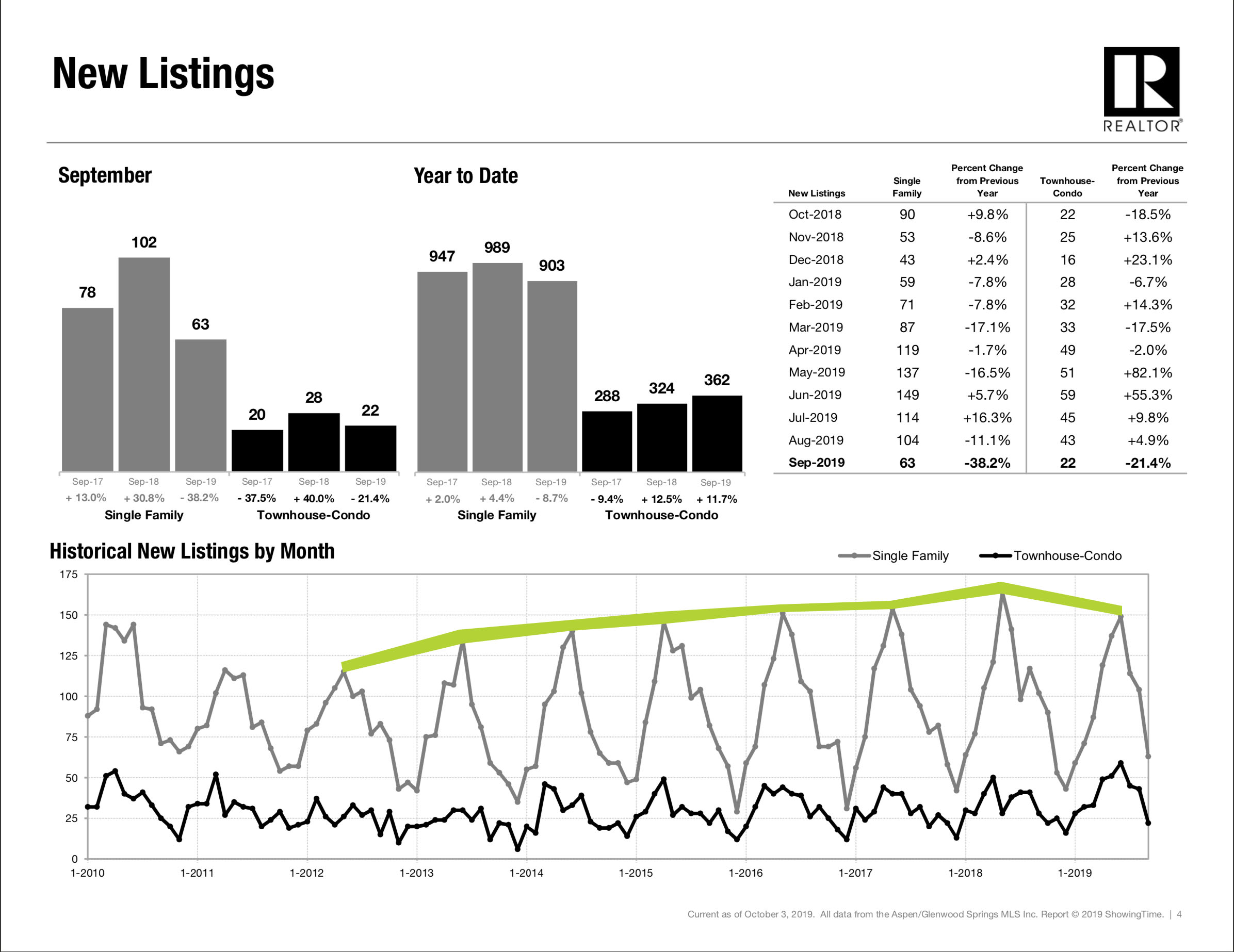 AVERAGE SALE PRICE TRENDING UPWARD
Tight inventory and market dynamics keep pushing prices up.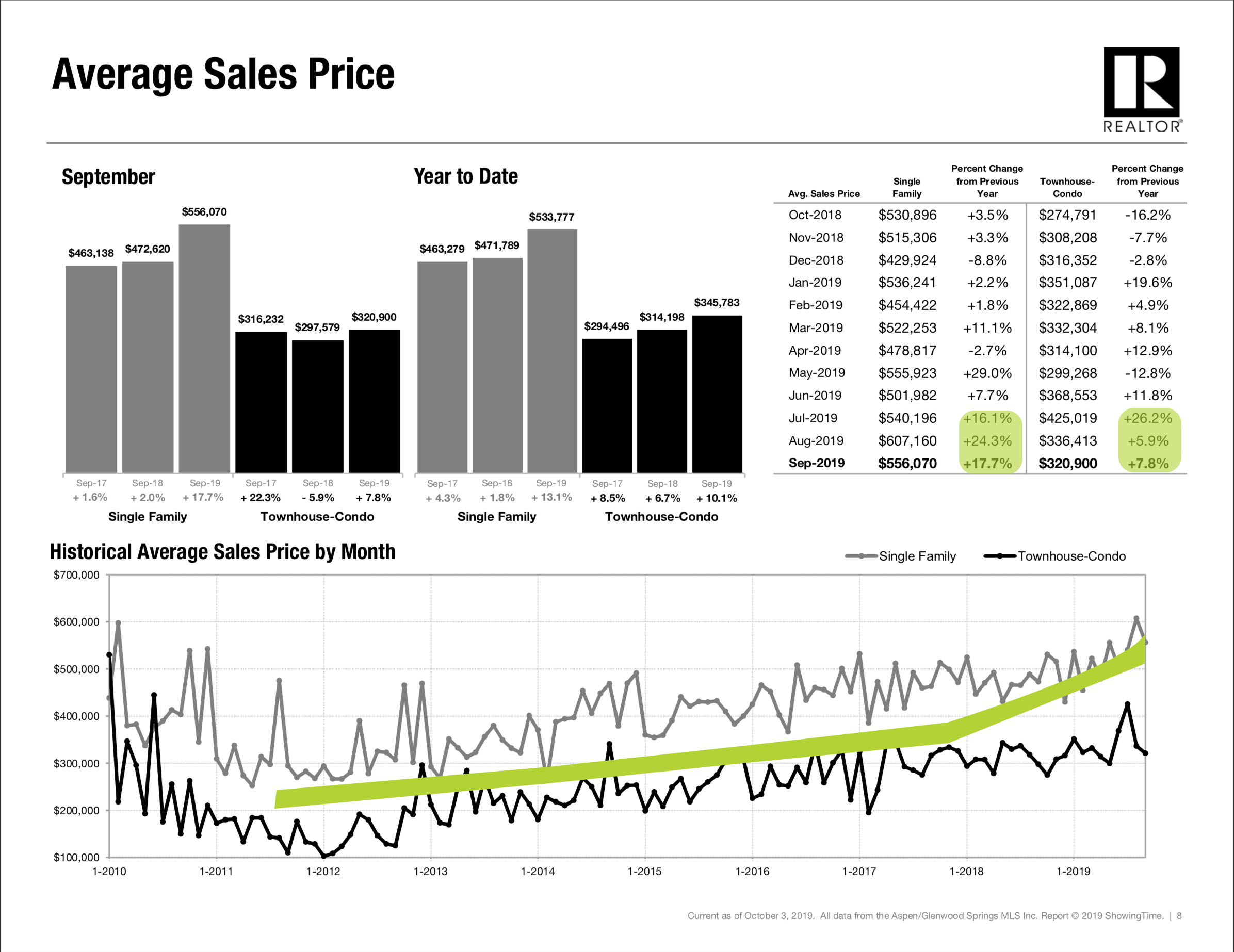 DAYS ON THE MARKET - ACCELERATING PACE
The tendency seems to be an acceleration of the already fast pace on the townhouse - condo space. We might see a slowdown in the single family space, that might be related to an exhaustion of inventory.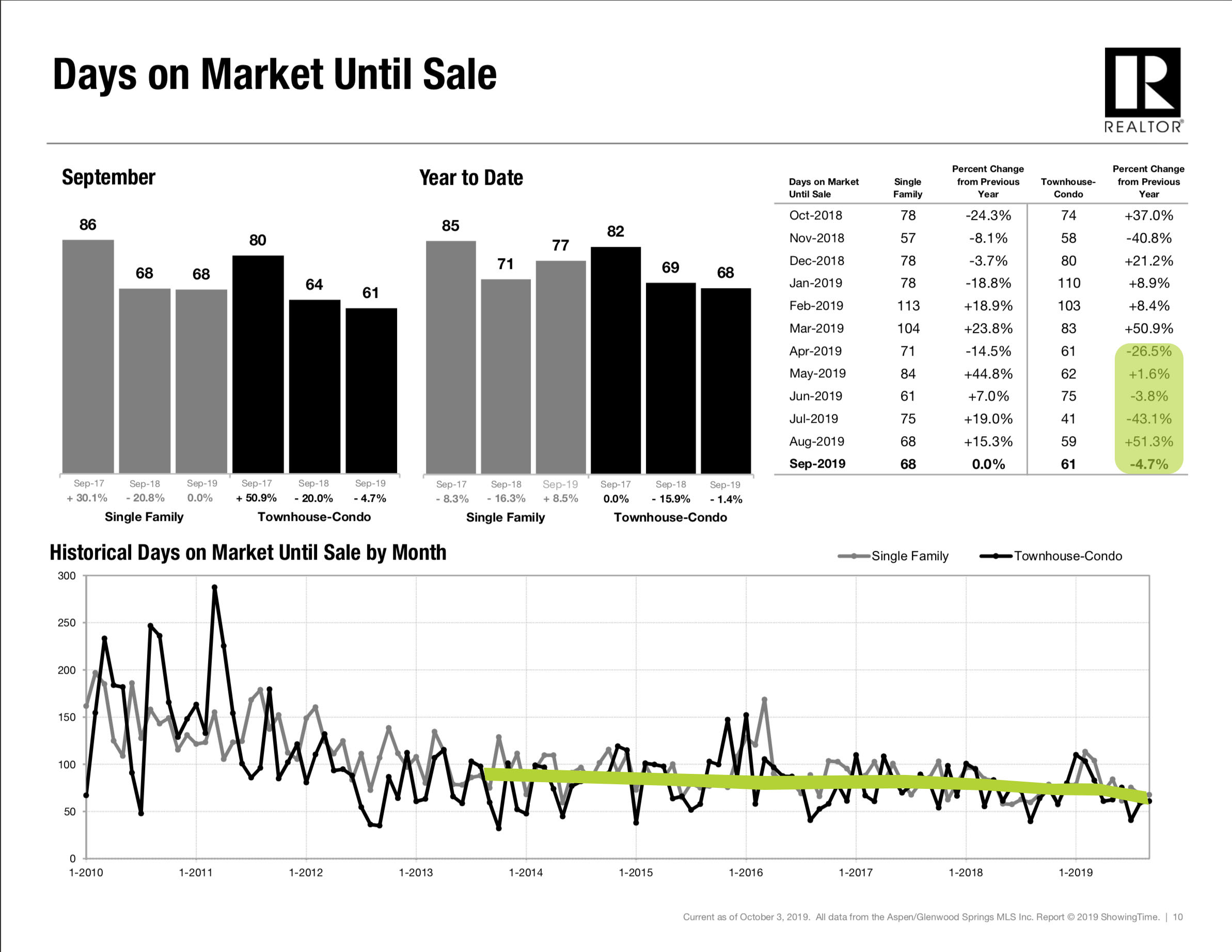 AFFORDABILTY
The affordability of single family homes seems to settle under 100 (100 meaning affordable, above 100 very affordable, under 100 less affordable) and condos remain relatively affordable. September seems to bring more affordability to buyers, but we'll have to wait for October to confirm or not this change.
BREAK DOWN PER TOWN
CARBONDALE
Carbondale confirms its attractiveness, beating the upward momentum of prices especially in the single family space.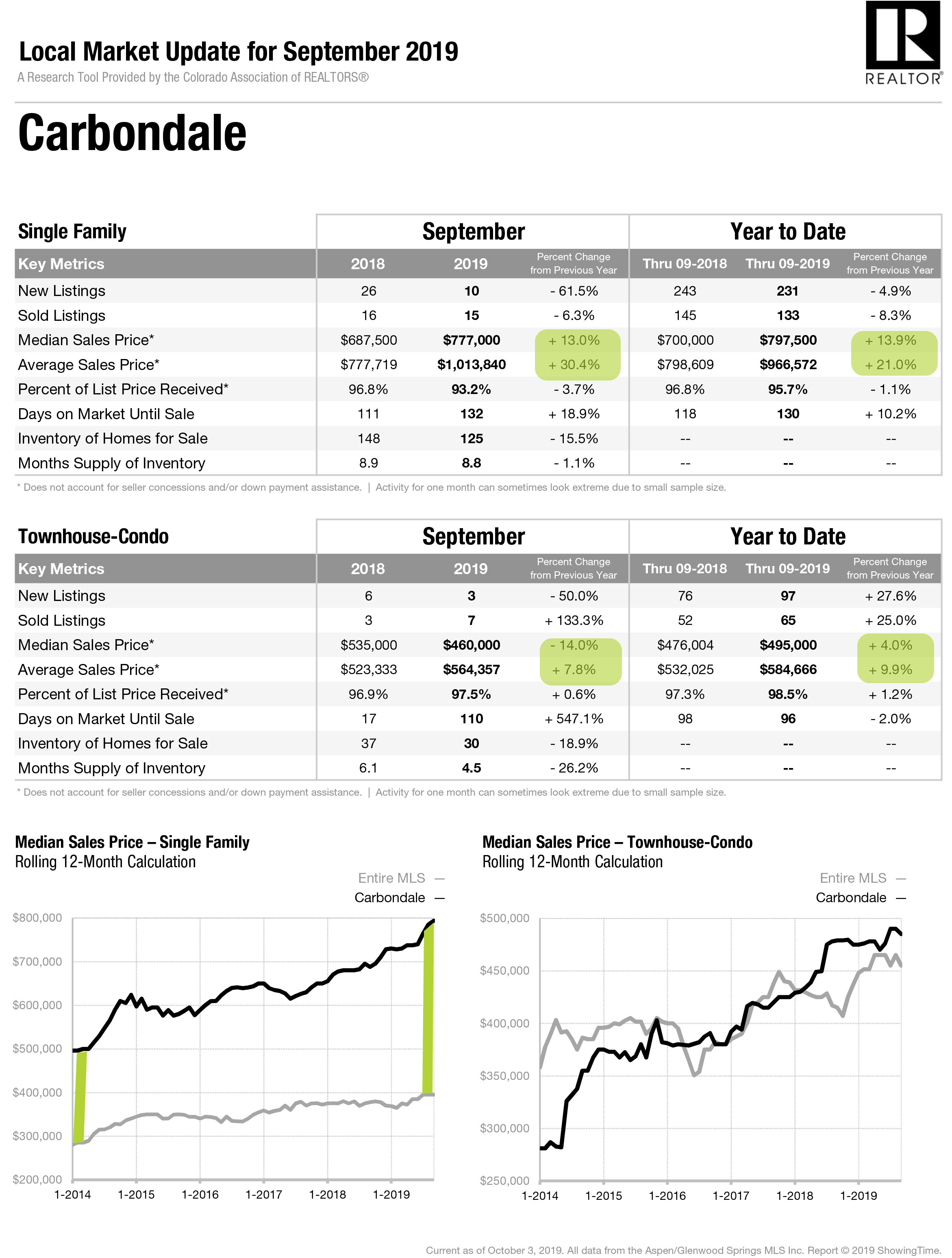 GLENWOOD
Glenwood also beats the overall Roaring Fork valley market for single family - prices climbed more in Glenwood than they did overall in the area for this type of home. We also register a staggering -40.7 percent new listings than in September the year before, letting us see no sign of a slowdown for prices in the near future.
NEW CASTLE
In New Castle we see a steep fall in new listings, confirming the tightening of the offer on the market in the overall area. Prices were lower than on the same month last year for single family homes, though from year to year we've seen prices going up. Overall prices have been going up in a steady way.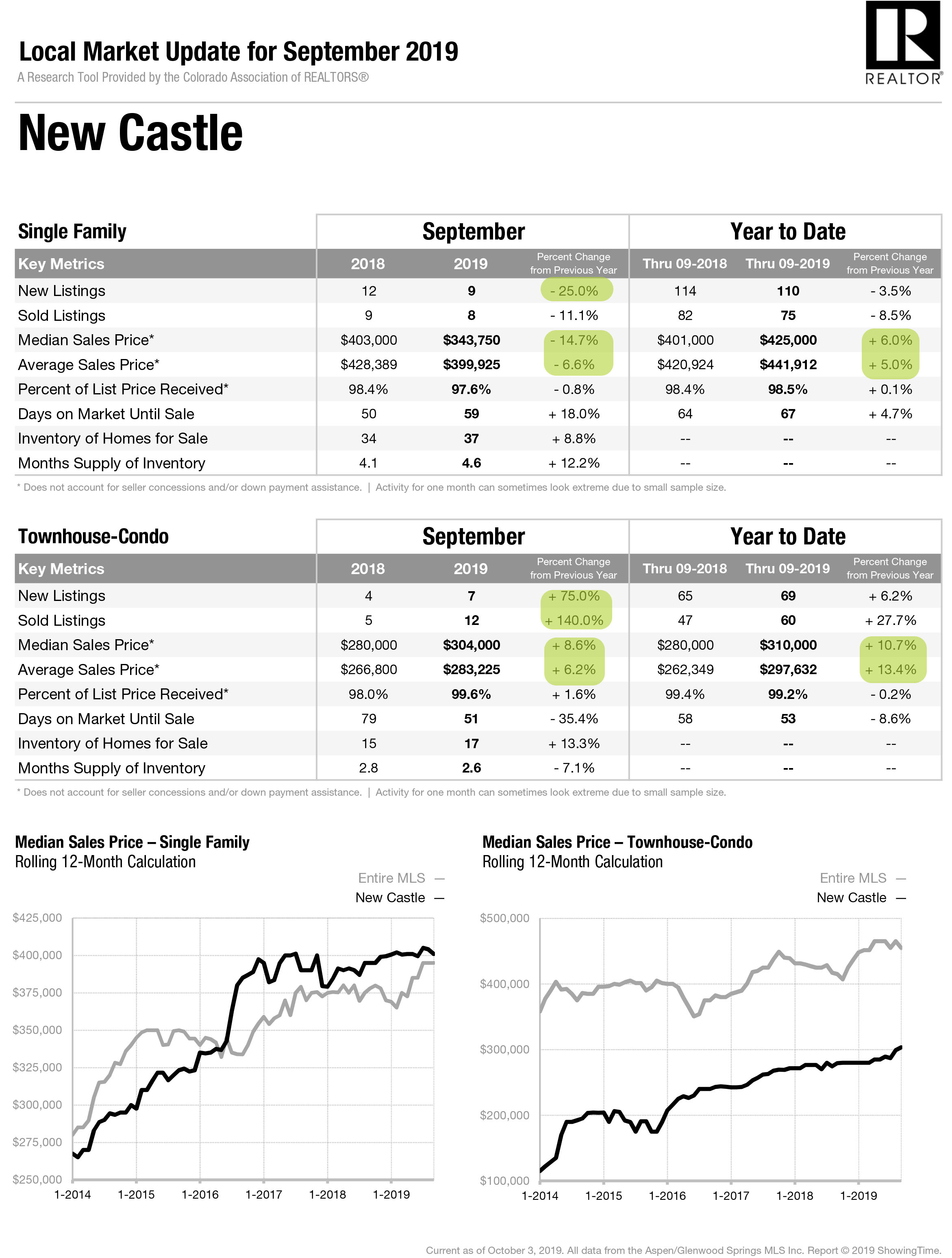 SILT TO BATTLEMENT MESA
Lower down valley from New Castle the overall trends - Tight inventory and prices going up - is confirmed
BREAK DOWN PER COUNTY